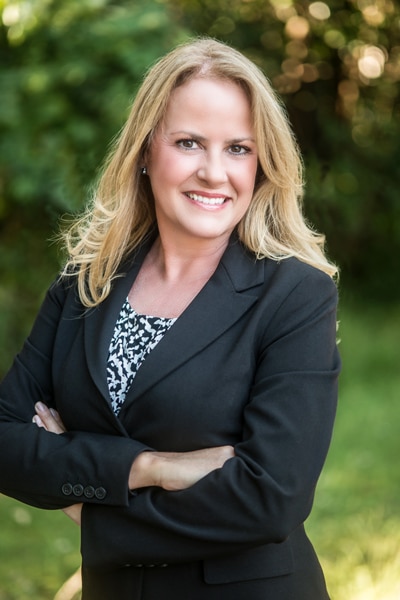 Oracle is a juggernaut. The computer technology and cloud-services company has customers in almost every corner of the world, and in 2017 its revenue topped $37 billion. Though its size, reach, and earnings are impressive, the company's success presents several challenges as customer needs and expectations change. A decade ago, Oracle started moving many of its offerings to a cloud-based subscription model, and while the company has navigated this and other changes well, one thing remains constant: customers expect new and improved products and services on demand, without interruption, and faster than ever before.
In response, Oracle's business leaders have asked key players in every department to streamline processes and improve efficiency. Lynn Huonker, a managing counsel in Oracle's North American commercial legal group, leads complex commercial services and licensing negotiations. As part of the company's overall push to improve customer service, she scours contract templates and other internal processes, looking for every opportunity to introduce automation or other improvements that will help Oracle attract and retain customers. Here's a look at her four-step process.
1. Analyze Customer Trends and Internal Business Models
A company as diverse as Oracle can't simply use unchecked boilerplate deals. Contract terms and conditions address a wide variety of products and services, including cloud solutions, business solutions, and technology solutions for companies of all sizes. Those products and services may be in web technology, security, server hardware, reporting, IT, finance, database management, commerce, application development, business intelligence, and other categories. Huonker and her colleagues are always on the lookout for repeated issues so that they can update documents to align with evolving customer needs and Oracle's goals.
Furthermore, Oracle has a history of growth through acquisition. In 2010, the company closed a $7 billion deal to acquire Sun Microsystems. Huonker, who joined Sun Microsystems in 2008 after starting her career in civil litigation, stayed on after the acquisition. The transition helped inform how she analyzes internal needs to match her department's activities to Oracle's growth strategy. "We have to modify and customize standard template contracts to fit new business models as we grow," she says. "We do that by developing close relationships with subject-matter experts on the business side and by creating an atmosphere where open dialogues can happen so that we understand exactly how to give our business partners and customers the contracts they need."
Ram Vasudevan, CEO of QuisLex, a leading alternative legal services provider, believes Huonker's approach is on track with industry trends. "Lynn's focus on streamlining Oracle's contracting process mirrors the challenges all our clients face," he says. "There is ongoing pressure to reduce cycle times, provide legal support to the business as efficiently as possible, and provide a smooth and consistent experience for customers."
2. Present Options to Decision-Makers
Oracle's legal professionals are careful to remember how their roles fit within the enterprise. "We're not here to make legal decisions in a vacuum," Huonker says. "We're here to support the business."
When contract changes or related issues arise, she solicits feedback from leaders in relevant areas such as global business practices, finance, risk management, operations, litigation, development, and others before meeting with her manager for an analytical discussion. The contract-improvement process at Oracle is structured to remove redundancies and maximize employees' time. Huonker initially involves the subject-matter experts with direct knowledge of each situation, and if the issue at hand warrants action, she gathers more information and weighs all risks and benefits before crafting several proposed solutions. Those proposed solutions then go to the appropriate business approvers.
"We want them to have the right level of information," Huonker says. "We don't want to overwhelm them, but we want to be transparent and helpful." In most situations, some level of risk and uncertainty remains. Huonker's team strives to present several options and the risks associated with each one. Then, legal takes a step back, awaits a decision from the business, and moves forward to help implement that decision.
3. Create Resources that Introduce Consistency
Although Oracle is a large multinational corporation with a broad portfolio of products and services spread across many industry categories, its legal department is careful not to take unnecessary steps. "We want our customers to be comfortable, and we want each of them to have the same experience when they sign a deal or place an order," Huonker says. "Consistency is key."
She calls the process a balancing act; legal must reconcile the evolving needs of Oracle's products and services with the users' need for consistency. That's accomplished in part through education. Huonker and her counterparts across the organization train salespeople on legal terms and FAQs so that they can often address customer concerns without involving a lawyer.
4. Use Oracle's Technology to Increase Speed and Meet Audit Requirements
Huonker made the leap in-house with American Express in 2004 and remembers an era in which legal departments housed filing cabinets stuffed with paper contracts. Now, firms and corporations are using new technologies to take the process digital. The electronic method provides several clear benefits: not only is it faster and more accurate but also it provides a single source of truth and eliminates the need for an employee to physically locate a single document among thousands. Lawyers who document each change and its underlying reason create a time-stamped record accessible in the unlikely event of an audit.   
Oracle has a clear advantage in this arena, given that the company is using its own technology and services to automate the contracting process through a project known internally as the Accelerated Buying Experience. Oracle's development teams have created the tech infrastructure for the important project, with Huonker involved in the legal aspects. Customers no longer review, approve, and sign paper contracts. They simply click to accept terms and conditions or to order cloud services.
Those in legal and litigation follow case law to advise developers on matters such as who should have access to each document, how legal names should appear, and what language needs to be displayed prominently. Developers have removed pain points associated with ordering, and legal has protected the company throughout the new project launch. Oracle introduced the new Oracle Accelerated Buying Experience to more than twenty thousand salesmen and women in 2017. Today, it's helping customers get contracts in place and make orders in record time.
Photo by Jim McGuire
---
Expertise Spotlight
QuisLex is an award-winning legal-services provider specializing in managed document review, contract management, compliance services, legal spend management, and legal-operations consulting. We employ operational excellence, Six Sigma-based quality processes, and ISO-certified data security to support large-scale, complex legal projects for companies and law firms. Our full-time, highly trained attorneys, process experts, statisticians, and linguists work closely with our clients to help reduce costs, mitigate risk, and maximize efficiency.
QuisLex is regularly acknowledged as a leader in the legal-services industry and is proud to be recognized by Chambers and Partners as a Band 1 Legal Process Outsourcing Provider, by New York Law Journal as a Top Managed Document Review Services Provider, and by the IACCM as its Outstanding Service Provider for contract-management solutions.