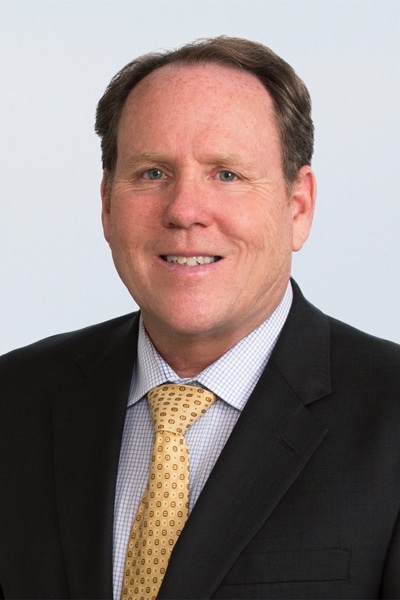 In 1986, in Chicago, the law firm of Segal McCambridge Singer & Mahoney (SMSM) opened shop with a team of lawyers consisting of just the four names in its namesake. Today, though, seven additional cities and more than 140 attorneys later, the firm counsels Fortune 500 companies, major insurance carriers, and individuals across the United States.
Michael Leddin has been there for more than half of SMSM's lifespan, and as executive director, he's been integral to many aspects of its growth. "My role throughout the process has been to analyze the potential financial impact, including the utilization of resources, expected cash flows, and anticipated profitability of the work," he says. "Additionally, I have been involved in providing logistical support, including real estate, staffing, furnishing/supplies, and more." He has approached these tasks successfully by relying on a combination of past experience, close communication with fellow employees, and insight gained as a parent.
Early in his career, Leddin spent ten years with a large firm. The role prepared him for the growth he encountered when he first joined SMSM, and since then, as part of the firm's real estate team, he—along with members of the executive committee and outside brokers—has been charged with scouring the market to identify potential suitable matches for the firm's current and future office needs. "It is very important to us to provide a positive work environment for our employees," Leddin says. "We spend a great deal of time at work, and we want to be sure that our facilities meet the needs of all our employees. We have been very fortunate in working with sophisticated real estate partners to identify the best opportunities in all markets."
Among other moves, in 2016, SMSM relocated the billing and accounting department from its Chicago office to the south suburb of Tinley Park. Leddin now normally starts his day there before heading downtown, and he says it has allowed for a lot more hands-on communication with the staff. "Typically, if I'm only in my office, some days I never get to the other side of the wall," he says with a laugh.
As SMSM has evolved and grown, so has Leddin's approach to his work. He says that with experience, he has learned the value of communication and passing on his knowledge and experience to the company's future generations. "I spend most of my day talking to different people about what they're working on and why—and what we're hoping to accomplish," Leddin says, adding that he examines their work and their methods to see what can be improved and where growth can be encouraged. "I see my role as becoming less of a doer and more of a teacher, because I won't be here forever."
Leddin's time with SMSM coincided with his time as a single parent of three children—one of them with special needs—and over time his duties as a parent crystalized his focus on communication. "To keep things working properly at home, it was imperative that everyone be informed as to what was coming up, what needed to be accomplished, what the expectations were, and what each of our roles and responsibilities were," Leddin says. "I believe the change in my personal life taught me some interesting lessons on time management, prioritizing tasks, change management, and scheduling. And, in some ways, it made me a more well-rounded and compassionate person." Leddin is now happily remarried, with a combined family of six wonderful children.
At work, the experience has pushed him to figure out what motivates SMSM's employees to be their best, and he's relying on what he learns to inform his next big project: the negotiation and renewal of SMSM's lease for and the completion of planned updates to its headquarters, which will continue to be located in Willis Tower, in downtown Chicago. "The next step is the design and construction of the space that will house the firm for the next ten-plus years," Leddin says. "We strive to design space that matches the needs of SMSM, provides the right environment for our employees, is scalable for the term of the lease, and provides the best financial result for the firm."
---
J.C. Anderson:
"Knowledge, integrity, experience, a superior collaborative approach to achieving shared goals and a man of his word. That's Mike Leddin. Mike's one of the finest people I've had the pleasure of working with in my forty-one-year career."
-Steve Boulukos, COO
---
Lockton Companies:
"The supreme quality for leadership is unquestionable integrity." Dwight D. Eisenhower
"Leadership and learning are indispensable to one another." JFK
Michael Leddin exemplifies leadership and integrity in his role at Segal McCambridge Singer & Mahoney. We at Lockton congratulate him; we are honored to work with him and the firm.