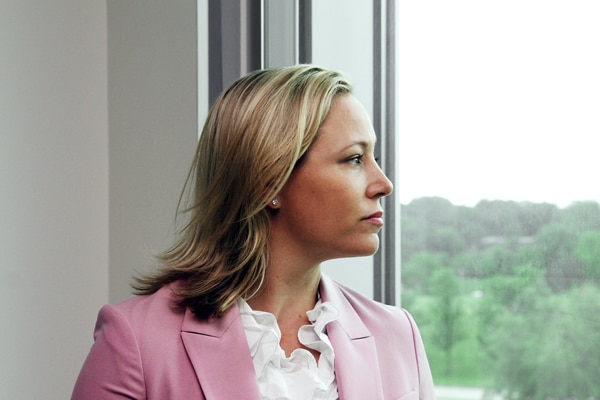 Over the seven years that Julia Brncic has spent building a legal operations team at Express Scripts, she has seen directly how valuable such an in-house department can be for an organization. "We methodically gather and analyze information quickly by following a process-oriented approach that allows us to work smarter," the vice president and deputy general counsel says.
Brncic speaks from experience when talking about working methodically, too, because she grew her team during a time of massive change for her company as a whole. In 2012, Express Scripts merged with Medco, and the $29 billion deal more than doubled Brncic's workload. She was then assistant general counsel, and as her small team worked to keep up with the new demands, her general counsel suggested that she might need to hire more attorneys. For Brncic, who was then also obtaining her MBA from Washington University, something clicked. "I said, 'I don't need more trainees,'" she says. "I needed project managers."
Brncic applied her new operations knowledge to her established legal expertise to build a team that has since gone on to thrive, recently receiving a Value Champions award from the Association of Corporate Counsel. Here are a few of the key ways she did this.
1) Using a Process-Oriented Approach
When Brncic was first dealing with the additional workload of the merger, one of the things she realized was that she needed a team that understood where data was in the newly combined company and how to get it. "Attorneys and traditional paralegals that I might hire from the outside will not have done this type of work, most likely," Brncic says.
So, she focused on building her team from other departments, starting with the office of project management. Next, she hired a consultant to map out processes, which created roles that were filled by members from other departments such as internal audit, finance, and supply chain.
To make sure the team members were always on the same page, she created standard operating procedures for case management that would ensure that everyone on her team—as well as outside counsel—would have a plan from the outset. She also compiled playbooks on the different types of litigation the company had frequently seen over the past twenty years. "Having playbooks enables you to comprehensively get new attorneys up to speed efficiently instead of reinventing the wheel," Brncic says.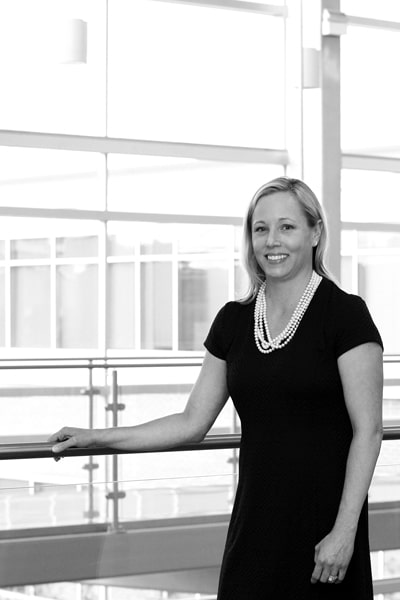 2) Organizing Data Collection
Brncic recognized that the amount of structured and unstructured data that had to be collected in litigation could be overwhelming. "This is a very complicated and technical business," she says. "There's a lot of information, and you need to understand its context."
She established a process where data is collected throughout the team, with different focus areas based on team members' familiarity with the business units, custodians, and data. After collection, various steps are taken to reduce the volume of data before review by outside counsel. "You want to identify relevant information from the outset to avoid spending money for reviewing data that isn't," Brncic says.
A process-driven approach has also enabled the team to work more swiftly. Brncic mentions a recent project to gather data for the Antitrust Division of the US Department of Justice, during which her team was able to collect more than eight terabytes of data in less than a month. The speed has led to substantial cost reductions.
3) Motivating and Building Trust
Brncic received substantial pushback internally and externally when she first proposed building out her legal operations team. "This has since become a hot topic in the legal field, but at the time we were unique in what we were developing and people were not convinced it could work with litigation's unpredictability," Brncic says.
She focused on showing how the new model decreased litigation costs, improved the speed of getting and analyzing information, and ultimately created winning outcomes. "Once it was up and running and everyone saw that it was working, they were invested," Brncic says. Even the company's corporate procurement department reviewed the model and had no further recommendations to reduce costs.
However, Brncic also had to gain the trust of her own team. "We were already a lean team, and I wanted people to understand that working more efficiently with a legal ops team doesn't mean that other roles were threatened as we shifted work around," Brncic says. "The goal was simply to build a great team by leveraging each member's strengths."
She focused on building trust by delegating more and giving her team increased responsibility that also empowered them and increased their own visibility. "It's about working smarter so that attorneys can use more of their minds working on complex legal issues, not administrative tasks."
The recent award the team received helped show its members exactly how much they've accomplished. And, for Brncic, it was particularly satisfying. "Giving my team interesting things to work on—and being able to see and track their successes as a result—has been one of the most rewarding things," she says. "And, it has also allowed me to grow, both personally and professionally."
Photos by Randy Canis
***
Husch Blackwell LLP:
"Julia Brncic's innovative approach to the practice of law is inspired. Her talent and dedication make this profile a well-deserved honor."
—Christopher A. Smith, Partner