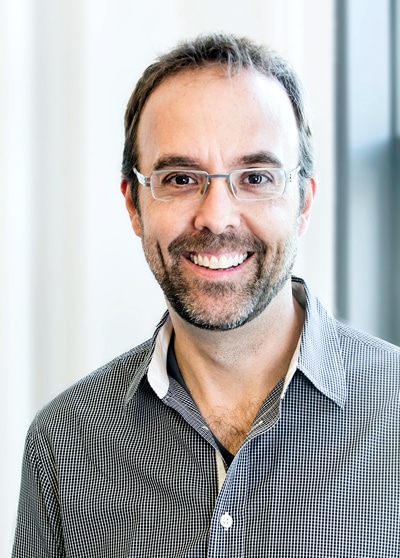 In the fall of 2015, FanDuel received some bad news. Amid a deluge of negative news reports, attorneys general in a number of states were moving to classify fantasy sports as illegal gambling. Doing so risked rendering FanDuel and its chief competitor, DraftKings, who both focused specifically on daily fantasy sports, inoperable in a significant portion of the country.
At the time, FanDuel's first in-house counsel, Christian Genetski, was less than a year into his job. He'd signed on as the company's chief legal officer in January 2015, with the expectation that he would help the upstart technology-focused business grow by building a legal and government affairs team to address legal and compliance issues, leading the company through a major financing round, and facilitating new partnerships with sports leagues and sponsors. Instead, about eight months into the job, he suddenly found himself thrust into a life-or-death struggle for the continued existence of the very industry his company had helped develop. His actions and those of his team are what brought FanDuel back from the brink.
The issue raised by a number of state attorneys general at the time was whether fantasy sports were different from gambling and whether the industry ran afoul of underlying state gambling laws. At the time, only one state had a law that specifically addressed fantasy sports. In a six-month period, attorneys general, state watchdogs, the US Congress, and the FBI all investigated the industry, with the real threat that fantasy sports could be shut down any day. This scrutiny put pressure on FanDuel's relationships with both sports and financial institutions.
The company and DraftKings decided to join forces and seek to turn the tide with a focused state-by-state lobbying effort to save their industry, resulting in long weeks of work during which there was little time for anything else. "For a time, it felt like a new existential threat to the business every week," Genetski says. "The speed at which the issues accelerated—and all the piling on—went far beyond what we'd anticipated."
He and his team's multifaceted campaign to educate state legislators and regulators on the legality of their industry centered on the argument that fantasy sports contests are predominately games of skill. Players pay an entry fee to enter contests on FanDuel, and they select athletes for their teams based on how they expect them to perform during an upcoming game. In football, for example, players scour performance statistics and draft athletes for their teams based on the data, then earn points based on criteria such as how many yards and scores their chosen athletes rack up. Players that excel at evaluating the ability of athletes and how they'll match up with their opponents tend to succeed and win cash prizes. FanDuel and DraftKings also presented comprehensive studies, including a yearlong analysis by an MIT professor, that established the predominance of skill in such contests.
In addition to establishing how fantasy sports should be construed under state law, Genetski, FanDuel, and DraftKings took an approach that many other tech industries had traditionally resisted: they welcomed, and even pressed for, states to put in place a regulatory regime for the industry to address consumer-protection concerns. Leveraging support from two critical constituents—professional sports teams and fantasy sports' passionate customer base—the companies mounted a convincing case as they aggressively lobbied state legislatures to declare fantasy sports legal and regulate them. In the summer of 2016, they notched a milestone victory when New York lawmakers passed a bill to do just that. It was a turning point, and at least nineteen states have now passed laws affirming the legality of fantasy sports. The landscape has stabilized in most other states as bills continue to work their way through the states' capitols.
When Genetski looks back on the ordeal, his most valuable observation is how critical people skills and relationships were. For the fight, he compiled a small in-house legal team, engaged multiple outside counsel with different areas of expertise, worked closely with FanDuel's management team as well as lobbyists and public relations professionals, and even coordinated efforts with his counterparts at DraftKings. Under severe pressure, with new crises cropping up every week, maintaining good communication and cooperation among these groups was essential, Genetski says, adding that from time to time they were able to ease the tension with a little gallows humor. "The work was difficult, but the people I was working with were good, like-minded people and committed to seeing it through to a good end," he says. "That was one of the most rewarding parts during what was a pretty dark experience on certain days."
Genetski also stresses how important it was to be as forthright and transparent as possible with company employees, business partners, investors, and vendors. It helped establish trust, which was critical as negative news reports piled up. "It's interesting to reflect on how much of getting the job right turned more on maintaining credibility and keeping the faith of those depending on you than it did legal acumen," he says. "You do need to be a smart lawyer—and know how to choose talented lawyers as advocates, of course—but it is really important to be credible and genuine. We spent a lot of time with partners, explaining and providing context for each development and our plan to address them, and we did so before things hit the papers whenever we could.
That proactive communication made it easier for partners to give FanDuel the benefit of the doubt, and in the end it's what helped Genetski and the company win the day. "We never lost important relationships in a meaningful way," he says. "It was very galvanizing when a lot of people stood by us."
Fast Stats on Fantasy Sports
$7.22 billion amount the fantasy sports industry generates annually
59.3 million number of fantasy sports players in the US and Canada
29&% portion of players who are women
68% portion of players who spend money on a prize for the league loser, such as a toilet-bowl trophy, a tattoo, or a T-shirt
41 number of states in which FanDuel does business
$1 billion amount spent by players on ancillary activities and goods, including draft parties, Sunday pizza deliveries, and fantasy memorabilia
Sources: The Fantasy Sports Trade Association and FanDuel.
***
Orrick:
"Words cannot adequately express my admiration for Christian—as a lawyer, leader, problem solver, innovator, and friend. He is the unheralded savior of the daily fantasy sports industry and an inspiration for all who have the privilege to work with him."
—Jeremy Kudon, Partner