J
ameson, Malibu, Absolut, Kenwood—Pernod Ricard boasts a lineup of some of the biggest names in wine and spirits, collected over the course of nearly fifty years of careful organic growth and relentless acquisition. The global company, based in France, entered US markets in 1975 and spent more than twenty-five years luring the industry's most recognizable labels to its growing portfolio. Recently, though, changing trends and shifting consumer behaviors have caused Pernod Ricard USA to rethink its approach. The company's now targeting entrepreneurial craft producers of wine and spirits, and in-house attorney Cindy Chen and her team are pivoting with it to help it succeed in the modern era.

"Millennials drink less but drink better," says Chen, Pernod Ricard USA's associate general counsel. Their habits and preferences are driving Pernod Ricard USA to seek a different breed of partner. The company acquired Absolut Vodka in 2008 and Tequila Avion in 2018, but its leaders now also want to capitalize on changes in the market and leverage Pernod Ricard USA's reach and history to find mutual success with regional outfits such as Smooth Ambler Spirits—a small West Virginian company that makes specialized bourbon. "We've started looking for entrepreneurs that we can partner with in a meaningful way, to scale them without losing the essence of who they are and why their story and their brand resonates with consumers," Chen says.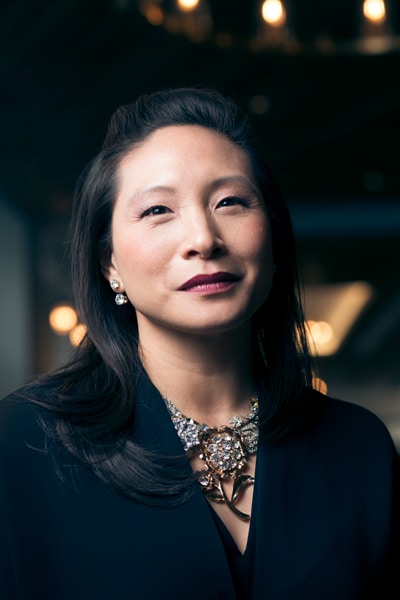 For Chen, it means a whole new way of doing deals. Instead of going in heavy-handed, negotiating a lopsided deal, and onboarding the acquired company to fit Pernod Ricard USA's mold as quickly as possible, she must keep the target's culture intact and preserve the story and history that have helped it build a dedicated following. "We're no longer simply looking at how many cases of their product we can sell," Chen says. "We don't want to acquire a brand and impose our ways of working. We want to apply our capabilities to their foundation as we learn from one another and do something special in the market."
This new mergers-and-acquisitions philosophy is one built on symbiosis. Small producers can continue what they do best—making spirits—while Pernod Ricard USA handles risk assessments, audits, and compliance and offers production advice and back-office support. Various legal leaders helped Pernod Ricard USA create a new business unit, New Brand Ventures, through which the company accomplishes these goals.
The relationship with Smooth Ambler is a good example of the sort of mutually beneficial arrangement Pernod Ricard USA now aims for. In 2016, Chen's team negotiated and closed a deal to take a majority stake in and distribute high-end bourbons created by the West Virginia company. The partnership enabled Smooth Ambler to increase production and grow its regional team, and cofounder and head distiller John Little became CEO and operates the company with its culture and style intact.
Pernod Ricard USA took a similar approach in 2017 when acquiring a majority stake in Del Maguey Single Village Mezcal, a line of artisanal mezcal launched in 1995 by Ron Cooper. Global mezcal sales had spiked by nearly 300 percent between 2005 and 2015, making Del Maguey particularly attractive for Pernod Ricard USA. And, the partnership will help Cooper take his product to more consumers while preserving the culture and tradition of its production in the Oaxaca region of Mexico. The agreement also left Cooper's management team and operations untouched.
Chen is a perfect candidate to helm such deals because of her deep background in M&A. She spent seven years focused on such work for Skadden Arps before joining and handling similar matters for Johnson & Johnson. There, she also served as a board attorney for a wellness and prevention service line, for which she coordinated legal services and advised senior leaders on business strategy. "Being a board attorney helped me dip my toe in the waters of general corporate law because I was exposed to legal and business perspectives that must unite in any successful large business," she says. Today, at Pernod Ricard USA, in addition to M&A work, Chen negotiates distribution contracts, supports tax projects, advises international affiliates on regulatory matters, trains sales teams on compliance issues, creates internal policies, and oversees litigations and investigations.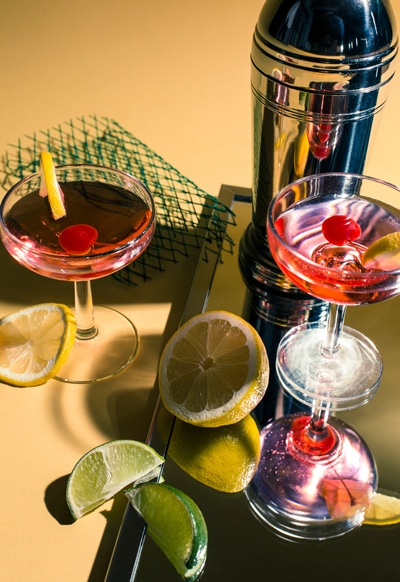 Outside counsel have also been impressed with her M&A work. "International trade transactions, particularly for highly regulated products, can be complex and associated with significant risk," says Robert Stang, a partner with Husch Blackwell. "Pernod Ricard's thoughtful approach is exemplary, and Cindy has been a driving force in the company's success in that arena."
With the two recent acquisitions complete, Chen is now focused on fully integrating the new companies through innovation and respect. "We value these new partners and believe that we and our legacy brands can learn from them—as they can learn from our larger enterprise," she says. Absolut, Jameson, and others are learning from Pernod Ricard USA's newer brands at company-wide meetings and global conferences designed to promote collaboration.
More acquisitions are coming, too, and Chen is excited to help Pernod Ricard USA chart its future as she continues to reach for a general counsel seat. Her first years in a broader corporate role have included many challenges, but she's never regretted stepping away from pure M&A work. "There were some doubts associated with moving to a new industry and learning an entirely new industry, especially one as regulated as alcohol and beverage," she says. "But I've learned this: you never grow unless you're willing to take a leap."
A History of Pernod Ricard's Expansion
1975: Forms from the merging of two French rivals: Pernod and Ricard
1980: Acquires Austin Nichols and expands into the United States
1988: Acquires Jameson Irish whiskeys and other spirits through a deal with Irish Distillers
1989: Acquires Orlando Wyndham, bringing Jacob's Creek into the Pernod Ricard portfolio
1993: Creates Havana Club International.
2001: Acquires 39.1 percent of Seagram's spirits and wine business, including Chivas Regal, Seagram's Gin, Glenlivet, and Martell; Austin Nichols becomes Pernod Ricard USA
2005: Takes on Malibu Rum, Perrier-Jouët, Beefeater, and Kahlúa through the purchase of Allied Domecq
2008: Purchases Vin & Sprit and Absolut Vodka
2014: Acquires Kenwood, California Premium wine and enters into a joint venture with Tequila Avion
2016: Invests in West Virginia bourbon producer Smooth Ambler
2016: Acquires a majority stake in Black Forest Distillers GmbH, maker of Monkey 47 Gin
2017: Acquires a majority stake in Del Maguey Single Village Mezcal
2018: Acquires Tequila Avion
Expertise Spotlight
Globalization of supply chains has grown exponentially, creating an intricate network of support systems enabling and complicating international trade. Companies involved in moving goods across borders need knowledgeable guidance to ensure maximum efficiency and compliance and navigate ever-shifting rules and regulations.
The international trade and supply-chain team of Husch Blackwell, a Pernod Ricard partner, offers a full range of services pertaining to inbound and outbound goods, on matters including customs, export controls, economic sanctions, antidumping and countervailing duties and other trade remedies, logistics, and transportation.
Husch Blackwell's counsel handle everyday trade and supply-chain matters and develop complex strategies requiring experience with enforcement, lobbying, litigation, risk assessment, and large-scale project implementation.
Husch Blackwell has substantial experience with many industrial and consumer goods, including consumer electronics, pharmaceuticals, chemicals, steel products, food and beverages, and textiles and apparel. Its clients range from large multinationals, major trading companies, and Fortune 500 corporations to smaller privately held entities.
Many of Husch Blackwell's professionals have experience at key regulatory agencies, including the US International Trade Commission, the US Department of Commerce's International Trade Administration, and the Federal Maritime Commission. Their collective experience and long-established relationships worldwide ensure tailored strategies for the companies, individuals and products Husch Blackwell represents.