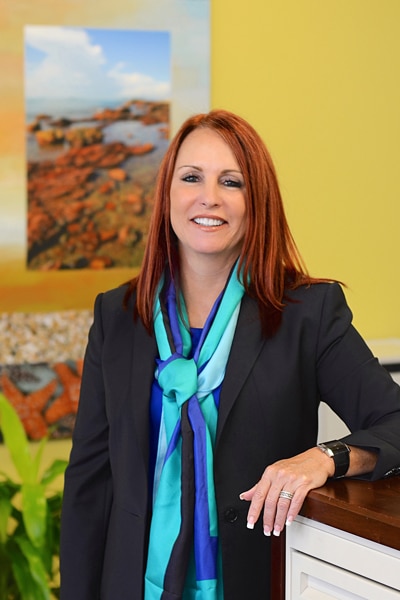 On July 1, 2016, St. Joseph Health and Providence Health & Services officially united to form the third-largest nonprofit healthcare organization in the United States, with approximately 100,000 caregivers across seven states. The result of the merger of these two large Catholic health systems is a new organization spanning the West Coast—from Alaska to Southern California—and includes parts of Montana, Texas, and New Mexico. It was a bright milestone in a long process, but it is certainly not viewed by leadership as an endpoint.
The most challenging work lies ahead, especially in what needs to be done to bring the two organizations to a unified, combined entity. For Shannon Dwyer, executive vice president and general counsel of the new Providence St. Joseph Health, the organization offers the opportunity to not only lead a transformation of the legal function, but also help guide the whole organization to better address its mission: to meet the many needs of those served in its communities, with particular interest on the poor and the vulnerable.
Intimately involved with negotiations, regulatory issues, and organizational challenges associated with merging two separate entities, Dwyer was looking ahead to post-transaction operations even as she focused on the numerous legal details of the merger process. Her ongoing challenge is to manage change within the legal department and to support transformation across departments.
According to Dwyer, the transition to Providence St. Joseph Health was made easier by several factors. Dwyer believes the two organizations' common heritage helped ensure a successful combination—as both health systems originated from orders of Catholic sisters who shared a mission that focused on the most vulnerable members of their communities. The legal team executives also knew each other fairly well, including Dwyer, who had been a long-time colleague of her Providence counterpart, Cindy Strauss, who will serve as executive vice president and chief legal officer for the combined entity. Although a similar heritage meant similar cultures and collegial relationships made for productive efforts, the two organizations also shared a unique aspect that most healthcare mergers don't experience—both were financially sound.
With no significant geographical overlap, the two organizations were well suited for combining. "Because we didn't compete directly in any of our markets, we didn't face the same traditional legal challenges that you oftentimes see in these types of transactions," Dwyer says. Given that the health systems were not competitors, the Federal Trade Commission granted early termination of the waiting period designated in the Hart-Scott-Rodino Act's premerger.
For Dwyer, the process of coming together presented her with an opportunity to provide both a legal and strategic perspective in her advisory capacity to senior management, the board of trustees, and a board subcommittee dedicated to evaluating the transaction.
"The overriding question I continually asked all parties was, 'Does this make sense and will the merger allow us to better serve the needs of our communities?'"
Overwhelmingly, the answer was that it made sense and together we would be better able to transform healthcare," she explains.
As the merger progressed, legal teams at both Providence and St. Joseph Health addressed concerns from regulatory agencies in seven states. California required the most focus, as each organization served major markets in the Golden State. "To my knowledge, ours was one of the largest, most complex nonprofit hospital transactions in California," Dwyer says. "Thus, the attorney general's office worked with us for several months."
Most of the state's focus was on Southern California, where the health systems covered two adjoining major markets—Providence in Los Angeles, and St. Joseph Health in Orange County. Regulators stressed the importance of maintaining essential services in this region and attached conditions to the deal to ensure that the new entity would continue providing the same coverage for certain essential services to the area. For example, for five years from the closing date, there must be neuroscience services at Providence Holy Cross Medical Center, including certification as a primary stroke center.
Antitrust laws prevented the two organizations from working too closely with one another until the transaction was approved.
"We could plan together for the future, but we refrained from implementing anything until after the closing," Dwyer says. In addition, the two entities could not share sensitive strategic plans and initiatives regarding both Los Angeles and Orange County.
"There was a lot of excitement about the possibilities that this combination would bring, but given the length of time the process took, it also presented some challenges," Dwyer recalls. She and her legal colleagues explained the legal limitations to staff, and asked them to wait before implementing specific processes that would combine operations and plans. Communicating very clearly what would be possible after the deal was finalized was essential for the eager teams, Dwyer says.
As the eleven-month process progressed, Dwyer addressed her staff's concerns about preserving their unique team culture. She used a well-regarded book, Managing Transitions: Making the Most of Change by William Bridges, as a template for her management approach. In the book, Bridges outlines three stages: ending, neutral zone, and new beginning. Each of these stages presents a distinct set of challenges with specific strategies for addressing them.
"With the ending stage, there is a sense of loss," Dwyer says. As such, it's helpful for leaders to acknowledge that staff is likely impacted by this emotion. Moving to neutral-zone stage, people feel caught between the familiar old ways and an uncertain future. "To alleviate concerns, you focus on new beginnings and opportunities, as well as the possibilities for new roles that emerge," she says.
With so much good work now behind her, Dwyer's attention is focused on devising a new operating model for legal services. This will be a collaborative effort, involving both St. Joseph Health's and Providence's legal teams.
"We are sharing how we historically have done things with each other, but we do not want to be led by the old ways," Dwyer explains. The goal is to achieve an optimal blend of in-house and outside counsel. "We're looking at different model options. I can't predict now where we are going to land, but we are very optimistic."
The combined legal team consists of thirty-one attorneys. "That's a mid-sized law firm in some states," she points out, and notes that there will continue to be plenty of work for all of them. Among the expected operational changes is a more robust use of technology, especially big data analytics that can aid legal teams in becoming more efficient. For example, the organization can closely examine how department resources are best used by looking at better analytics.
With so much ahead for her team, Dwyer makes sure everyone focuses on what's most important: the people in the communities who are served by the new health system.
"We have a chance to influence the transformation of healthcare in this post-Affordable Care Act era, particularly for the vulnerable and the poor," Dwyer says. "The team and I are committed to and passionate about pursuing our mission. That's what is particularly wonderful about Catholic healthcare, and it is certainly a hallmark of the new Providence St. Joseph Health."