For the joint venture (which operated solely in the United States and Puerto Rico), Molson Coors owned 42 percent of the equity, with SABMiller owning 58 percent. The October 2016 deal brought Molson Coors' ownership to 100 percent, in addition to giving the company all of the Miller brands' business outside of the United States from SABMiller.
But those are the technical details. The most important takeaway from all of this is that Molson Coors is now the third-largest brewer in the world. The deal was further complicated by the fact that, less than one year earlier in November 2015, Anheuser-Busch InBev (ABI) signed a deal to acquire SABMiller at the same time Molson Coors signed a deal to buy the Miller business. Then, after nearly a year of work to obtain the necessary regulatory approvals and put the relevant transition agreements into place, both deals closed in October 2016. That didn't leave much time for Molson Coors to craft a transformative transaction in the middle of one of the biggest business deals in history—which leads to the military analogy.
"The reason we were able to get to a signing in three weeks back in November 2015 is because this really is a battle-tested team that we have," says Lee Reichert, deputy general counsel and corporate secretary of Molson Coors Brewing Company.
"And we really do mean battle-tested," adds Sam Walker, global chief legal and corporate affairs officer of Molson Coors Brewing Company. Both men were instrumental in ushering the $12 billion acquisition to completion.
When praising their battle-tested team (or platoon, rather), they're referring to people such as Mike Abbass, who was a longtime lawyer and later a business development officer at Molson Coors. After leaving the company to scratch an entrepreneurial itch, he came back on a consulting basis for this transaction and negotiated much of the brand licensing, supply, and transition services agreements.
They're also referring to people such as Eric Gunning, the general counsel and head of corporate affairs at Molson Coors International. He negotiated the debt and equity financings that were critical to funding the deal's $12 billion purchase price and were recognized as the 2016 North American debt and equity issuances of the year by the International Financing Review. They're referring to assistant general counsel Naomi Baez Amos and senior corporate governance and securities paralegal Kathleen Kirchner. They're referring to Mark Leddy, the chairman of international law firm Cleary Gottlieb who, with his partner Brian Byrne, was crucial in gaining the regulatory clearances required for such a massive three-to-two merger. They're referring to Scott Falk, a partner at Chicago's Kirkland & Ellis, who has a longstanding, highly trusted relationship with Molson Coors and who, with his partner Jon-Michael Wheat, helped negotiate the acquisition documentation and provide strategic guidance.
All of these names, plus the several more that were brought up during Modern Counsel's conversation with Walker and Reichert, prove that they see the acquisition of MillerCoors not only as a business transaction, but as a detailed story about immense teamwork; a story about creative thinking among many individuals; and a story about strategy that more than justifies all of those military analogies. And, like any great story, it's best told by the people who lived it.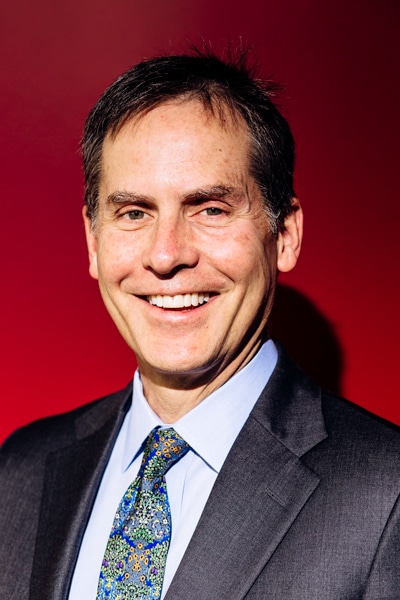 THE BATTLE PLAN
SAM WALKER: The project had three phases. The first phase was a very intense period of negotiation starting around October 14 or so of 2015 and concluding on October 30 with a handshake between ABI CEO Carlos Brito and Mark Hunter, the CEO of Molson Coors Brewing Company. It was intense because it took place within the frame and context of one of the biggest deals in history—namely ABI's initiative to buy SABMiller. The imperative for ABI was that, for antitrust reasons, it couldn't acquire SABMiller's US business, which consisted of its joint-venture holding in partnership with us.
Phase two, which took place between October 30 and November 11, was to document that handshake deal in a share purchase agreement. Phase three took place over the course of nearly a year, and involved the real grinding legal work. In essence, it was doing several things. The first was an amendment to the share-purchase agreement that turned out to be more important than the agreement itself.

LEE REICHERT: Phase three had two other very big components from the legal side: the regulatory clearance—not just in the US, but in Canada, the EU, and other jurisdictions—and then the financing component, which involved us raising $12 billion through complex debt and equity offerings around the world at a time when the Brexit vote was happening.
SW: How do you get good results for the business in 2008 and 2016 in regulatory environments that couldn't be more different? The year 2008 was an environment that was conducive to mergers. However, 2016 was an environment that was not as conducive to mergers due to the stricter regulatory climate, and yet we created value at each of those stages. Part of the value creation has been to have court supervision of ABI's divestiture of these assets to us, which is really useful.
LR: The deal took a long time to get across the finish line, but inking up the deal in the first instance—from the day we first sat down with ABI to actually reaching agreement in concept and then signing a definitive written agreement—was really only three to four weeks. That's quite fast. The reason it needed to be done that quickly was, without this deal—with us being inked—they would not have been able to close their deal and acquire SAB. So there was great pressure on them to do something quickly.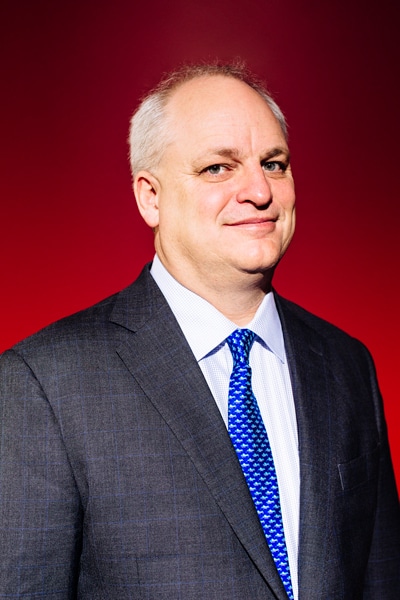 RALLYING THE TROOPS
SW: The number of people working on that first phase was actually very small. It ended up being, at most, a double handful of people working on essential terms. What happens, of course, is that the army becomes much larger once the deal is public and the work is undertaken to obtain regulatory clearance, to obtain funding, to document the deal in all its particulars. We are, at that point, up against lawyers in division-strength numbers on the ABI side, whose disclosed legal spend on the entire transaction was a quarter of a billion dollars. We would typically be outmanned five-to-one or ten-to-one, so we had to work smart.
So how do you achieve what the company needs in that particular circumstance? The answer is you have to be a great team. This is, ultimately, to me, about teamwork and establishing trust over long periods of time. . . . We've had to understand each other in the heat of battle: knowing which deals we want to drive toward and which ones we don't.
LR: Ultimately, we are problem solvers. This deal presented a number of challenges and problems, and they weren't all necessarily legally based. There's the challenge of "do we acquire the Miller brands outside of the US?" So we need to come up with a legal construct that allows us to do that in a way that actually protects our interests and solves the business need of expanding our footprint internationally. That's an example of an issue that really came to the forefront in terms of what our team was able to do.

WINNING TACTICS
SW: Another thread of this story is how valuable it is to have the sustained focus and commitment of very talented people underlying the business strategy. An example would be the right of first refusal and the right of last offer we had in the MillerCoors operating agreement. So let's say Scott Falk and I are working at a conference room in New York in 2008—almost ten years ago. We had to think about, as lawyers do, any number of things which might happen later in a joint venture relationship, including the JV partner being taken out.
LR: We knew we didn't have a lot of time. We were able, in this team, to figure out the handful of things that mattered most to us and were most likely to come up down the road. We really focused our time and energy on that, versus trying to boil the entire ocean, which many lawyers and law firms would try and do. This just wasn't the approach that we had the time or the ability to do in this case.
SW: If we hadn't been ready for it; if we hadn't been bulletproof—and I do mean bulletproof—on the right of first refusal and the right of last offer, it was in Anheuser-Busch's best interest to shop this asset all over the place, which would have been a very bad thing for us. You go back and focus on a few words in a massive document (i.e., the MillerCoors operating agreement from 2008), and you say, "they better be right." And, because of thought and planning, they are.
There was also the oddity that ABI wasn't exactly sure what they were selling and we couldn't validate what we were buying with the Miller business outside the US. It was a relatively minor facet of the overall transaction, yet strategically really important. Through a lot of great legal work, we figured out a mechanism for a downward purchase price adjustment in case we didn't end up buying the earnings stream that we thought we were buying. So that was a creative solution to a genuinely strange problem in terms of how the deal came together.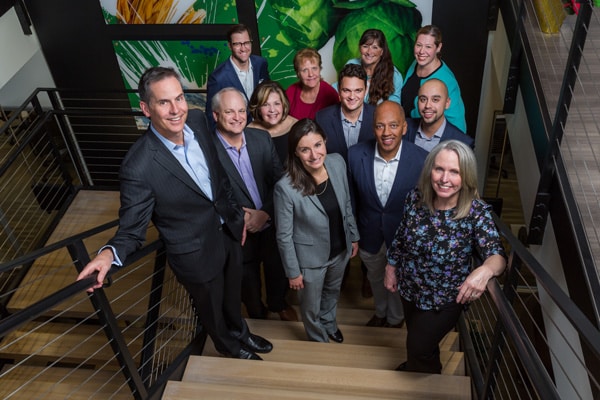 A SMOOTH REDEPLOYMENT
SW: Much of the legal work is done, so we've closed, and we've closed in respect to a deal that has two main features: One is that we are now the whole owner. That is, MillerCoors, the second largest beer company in America (and I believe the best), is our wholly owned subsidiary. Two is that we acquired the Miller brands and businesses worldwide. Those are two very different businesses to run. How do you put two big businesses together? The answer is "very carefully." What you as a business leader worry the most about is cultural integration and keeping the business going. That's serious work, and that's what we're doing now.
LR: Part of the challenge of this deal was, we were negotiating over Miller International with a party that knew—in some respects—even less about those assets than we did. So there are naturally areas in the agreement where you couldn't have foreseen every possibility of what's going to take place. There will be points of friction or ambiguity in the documents that we will have to continue to oversee and report to the Department of Justice to monitor as appropriate.
VICTORY TOAST
SW: [In 2016], we had a year-end holiday lunch, as maybe every law department in the world does. One of the things that we want to convey in any gathering is to welcome a new group of colleagues. As lawyers for the organization, we really have a passport to go anywhere and ask any question, and as a result, we have a way of being cement, of creating relationships and a sense of belonging. You don't learn that in law school, but when you're playing a part of a large team, that's how teams learn to work together.
LR: We are, probably more than any other function in the organization, the people who connect the dots. Part of it is also driven by a lot of the institutional knowledge within our organization naturally residing in the legal department. We have that institutional knowledge to be able to put the pieces of the puzzle together and really help the organizations integrate much more successfully and much more quickly.
SW: We feel great about what we do. It's really fun to work at a beer company because when we tell our family and friends what we do, most people smile. Beyond that, we believe that one of life's simple pleasures is a beer between friends, particularly when reflecting on America's current polarity. Any product which facilitates people sitting down and being friendly, amicable, and just talking is a good thing.