In one form or another, Randa Soudah has been part of Paramount Global for the past twenty-two years. Whether it was Viacom, CBS, or Paramount, the current senior vice president and associate general counsel has helped guide her company through multiple mergers, acquisitions, expansions, and evolutions. Currently, she and her team provide employment legal support for CBS Studios, CBS News and Stations, CBS Sports, and Paramount Global's streaming business.
The employment and litigation expert is still slightly astounded—even after two decades—at finding herself at one of the largest entertainment conglomerates in the world.
Soudah opted to attend law school after working in state government following college and realizing that a legal background would open doors to different options. During law school, she completed summer stints at the United States Attorney's Office and the White House Counsel's Office, and she thought she would pursue work in public service.
"To be honest, I really only saw one path for myself early in my career," Soudah says. "It wasn't employment law, and it wasn't going in-house. I expected that I'd be doing trial law, and maybe become a prosecutor. But what I like to tell people now is that your plans should include being open to possibility. I'm glad I was because it's how I got here."
Her career path is an important one for younger lawyers on both sides of the spectrum: those who feel like they know exactly where they belong and those who are still searching for their ideal practice area.
Straight out of law school and a clerkship, Soudah had a prestigious big firm job—a role that, nonetheless, came with some stumbling blocks.
"The beginning of my career was not exactly what I'd envisioned," she recalls. "I remember being thrown on a large environmental insurance case, and I'm not sure any junior-level associate jumped for joy at the prospect of taking one of those cases on."
The young attorney found herself at chemical plants, wearing a hard hat and rooting through dusty file rooms where old records would disintegrate in her hands. Luckily, there was an upside. Soudah had the opportunity to take depositions and, eventually, was assigned to First Amendment and employment discrimination cases for a major media client. She wasn't a media or employment lawyer, but suddenly she was doing important media and employment work.
This is where everything changed.
"It was a moment I think a lot of women get to in their career," Soudah says. "I got married and moved to Los Angeles from New York because my husband needed to be here for work. We were thinking of starting a family, and I knew I really needed some semblance of work/life balance because I was working myself ragged."
After Soudah and her husband moved to California, a couple of members of her network connected her with the then-general counsel at CBS. She expected a pleasant conversation, career advice, and maybe a few suggestions for who to contact. But there was a job open, one that she was perfectly positioned to take on. That one meeting would unknowingly guide the next twenty-two years of her career, all because she was willing to consider an in-house pivot and reach out to her network for advice and support.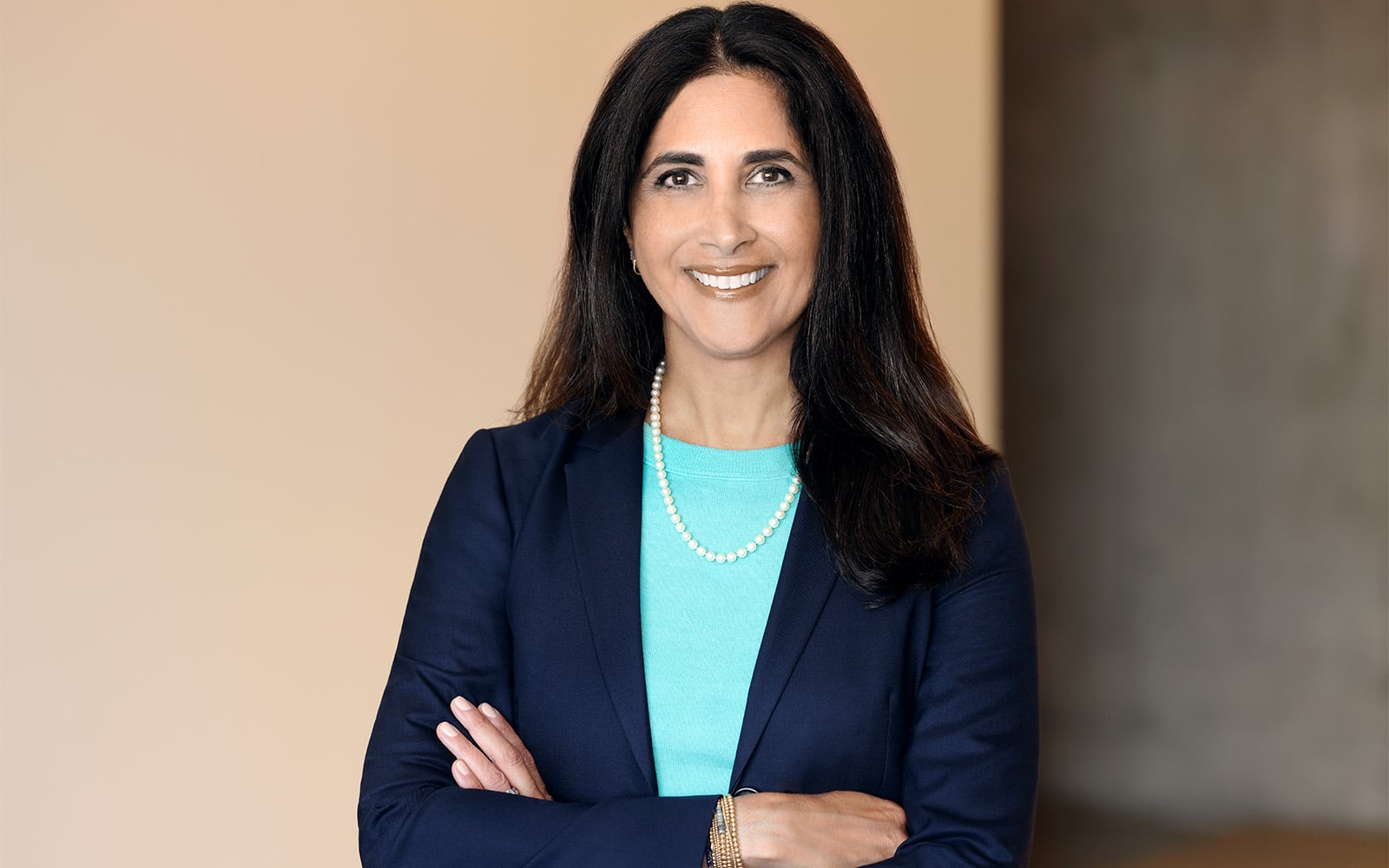 The new job entailed supervising litigation on topics as varied as employment discrimination, First Amendment, labor law, contract disputes, copyright, and idea submission—issues that a large news and entertainment company would routinely encounter. Soudah also provided employment legal support to the various CBS businesses. The work was engaging and challenging, and she found herself enjoying the collaborative nature of in-house work.
All the while, Soudah invested significant time learning her business, expanding her network both internally and externally while handling a variety of other issues that were not always within her assigned areas or comfort zone.
"Saying yes to different kinds of work made me more valuable as a lawyer and more versatile," she reflects. "If I'm able to give any advice, it's just to be the person who says, 'I'll do it. I'll handle it.' You may not be the expert, but invest in yourself to learn. Fill those gaps. Even though it can be intimidating or scary."
When the pandemic hit, Soudah says chances to grow were there en masse—whether anyone was ready to grab them or not. On the heels of her company's merger, there were new faces and a new culture to absorb in an almost entirely virtual environment. The company itself was going through a seismic change in a broader world that was in full-crisis mode, especially with the social justice movement that caught fire after George Floyd's murder in Minneapolis.
Soudah assumed a management role in her organization. People leadership was never much of an area of focus for the lawyer, but now it was critical. "I found it a little funny because as an employment lawyer, we advise so much on people management," the SVP says. "I was so used to giving my two cents, but I wasn't actually used to managing people.
"Luckily, I have an amazing team of super smart, committed, and great colleagues," she continues. "I've worked really hard to make sure the right feedback is there for all of us and that the team feels supported especially through all of the change."
The challenge of assuming a management role at a newly combined company during a time when employees are grappling with the isolation of a worldwide lockdown can't really be understated. The stakes were never so high, and the landscape was never more challenging.
"You just had to roll with it," she remembers. "I realized that being adaptable, flexible, and open to change was something that would pay dividends if I could truly embrace it. Despite my journey, change has always been a little hard for me, and COVID-19 and the aftermath of a merger was an important moment to examine that and work on that growth."
"Randa is exceedingly knowledgeable and experienced with litigation issues generally, and she is willing to make the tough strategic calls," says Lee Brenner, chair of Venable's Entertainment and Media Litigation Group. "But equally important, she focuses on doing the right thing, and I can say that I'm very proud to work with her."
More than two decades in, Soudah is still finding new ways to grow, and new opportunities to say yes to.
---
Continuing Service
It was early in her career, but Randa Soudah will never forget it. In her law firm years, the young attorney had the opportunity to work on many pro bono cases that fed her innate desire to serve. Soudah remembers helping a Sudanese political refugee obtain asylum in the US. His views were on the wrong side of the current political regime, and his life was in danger.
In another asylum case, she was able to help a Colombian refugee find safety. His crime? Living as an openly gay man in a climate that was unwilling to accept him as he was.
At Paramount Global, Soudah has spent the past few election cycles ensuring voter protection and helping voters find their appropriate polling places. It's nonpartisan work, and she says Paramount always has a variety of impactful pro bono work for its people to engage in.
---
Positively Puzzled
Randa Soudah has one serious vice: she's a puzzle junkie. It might be the New York Times crossword puzzle, Wordle text chains she's a part of, or massive jigsaw puzzles her family lovingly teases her about, but Soudah says puzzles are a mostly healthy obsession.
"Nobody wants to help until you get down to the last few puzzle pieces," she says, laughing. "Then, everyone comes out of the woodwork to get involved." It's a way for the lawyer to stay sharp off the clock, and there's no doubt her golden years will be thanking her for it.