Insight helps organizations achieve business outcomes amid a constantly changing technological landscape. In doing so, it's no surprise that the company's engineers, architects, and consultants often grapple with tech problems that haven't yet been solved.
Time and time again, Senior Vice President and Deputy General Counsel Karim Adatia witnessed his colleagues rise to the occasion, creating solutions that didn't exist before to help businesses address their most pressing challenges. It got him thinking about whether the methodologies that were developed and used in those solutions could be patented and brought to market.
"When I speak to our innovators, oftentimes they don't know that what they're working on can be impactful beyond the specific client challenge they're trying to resolve," Adatia shared in the spring 2023 issue of Insight's Tech Journal. "They're so wired to solve a problem and look for ways to do things better, they don't step back and see there's widespread commercial value to it that could be a novel and useful new way ahead for entire industries."
While the inventors didn't always see the impact their work could have, Adatia did. That's why in 2018, he and company leaders held an event in Boston with its technical experts to talk about their work. That meeting not only generated five invention disclosures but also was a catalyst for Innovate@Insight, a program to encourage the company's inventors to turn their ideas into patented intellectual property.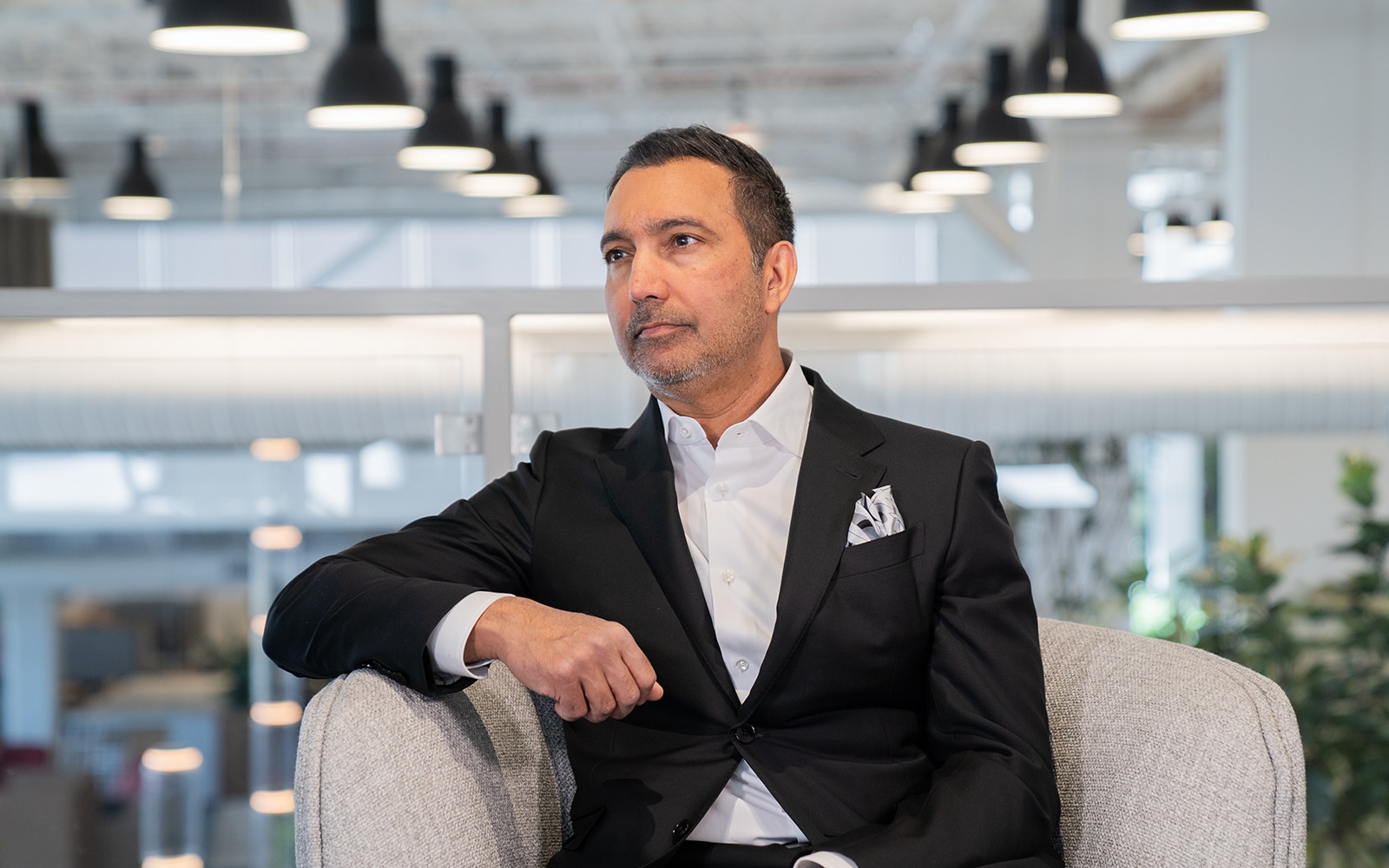 Inventors who participate in the program fill out disclosure forms, which are first reviewed by Insight's attorneys before drafting and filing a patent application with the US Patent and Trademark Office. So far, the company has submitted more than one hundred patent applications for innovations in the Internet of Things, artificial intelligence, edge data processing, advanced analytics, and computer vision solutions—all of which have had a wide-ranging impact on business outcomes.
One solution manages data from any edge device and intelligent system into a single dashboard, helping organizations gain real time insights that align with policy and compliance standards while improving processes. Another enables businesses to accelerate their ability to manage and express enterprise data, minimize their maintenance burden, and remove complicated data ingestion strategies.
Beyond the impacts it has had on businesses, the program has given Adatia's legal team an opportunity to partner with the company's inventors, foster better business relationships, and empower innovation at the company.
"Our inventors are creating things that not only bring value to our customers but to automate, create efficiencies and outcomes at Insight in a way that we weren't able to do before," Adatia explains. "It's been exciting for me because I've had a chance to speak to some of the smartest people in the tech space and not only file patent applications but leverage the process as a catalyst from a cultural standpoint. There has been a shift in how inventors view their work and the value they're bringing. We're able to shine a light on their activities and bring attention that these inventors aren't used to."
The passion Adatia has for empowering Insight's employees trickles down to his own legal team. He allows his staff space to take ownership of their work and always finds opportunities for them to expand on what they already know.
"As a leader, coaching, developing, and helping others find their path within the company is very important," he says. "I've taken the things I've learned and tried to coach people in the same way. The importance of asking good questions, knowing your audience, and building relationships."
Adatia draws those lessons from his previous experiences as an associate at Osborn Maledon, vice president of operations and general counsel at Great Alaskan Holidays, and his thirteen-year career at Insight, where he's previously served as senior corporate counsel, director, and associate general counsel. Since Adatia came to Insight, he's learned a lot from the company's culture and having access to the business.
"I feel like I've found my dream job. I get to practice law in an environment where they appreciate what the legal team is doing. We're not viewed as an obstacle," he says. "I've also had the space to make mistakes and learn that's OK as long as you learn from them."
Adatia offers important and simple advice for young in-house attorneys seeking success in their careers: know what you don't know.
"You start with knowing what you don't know, and you have to go find the answers," he says. "To find the answers, you have to talk to people, and you have to be curious. When you seek out people to find the answers you need, that process can be fulfilling in building strong relationships with the business. Being humble and curious, having a growth mindset, giving myself grace and space not to be perfect, and understanding the importance of being around a strong team have helped me be a better leader."