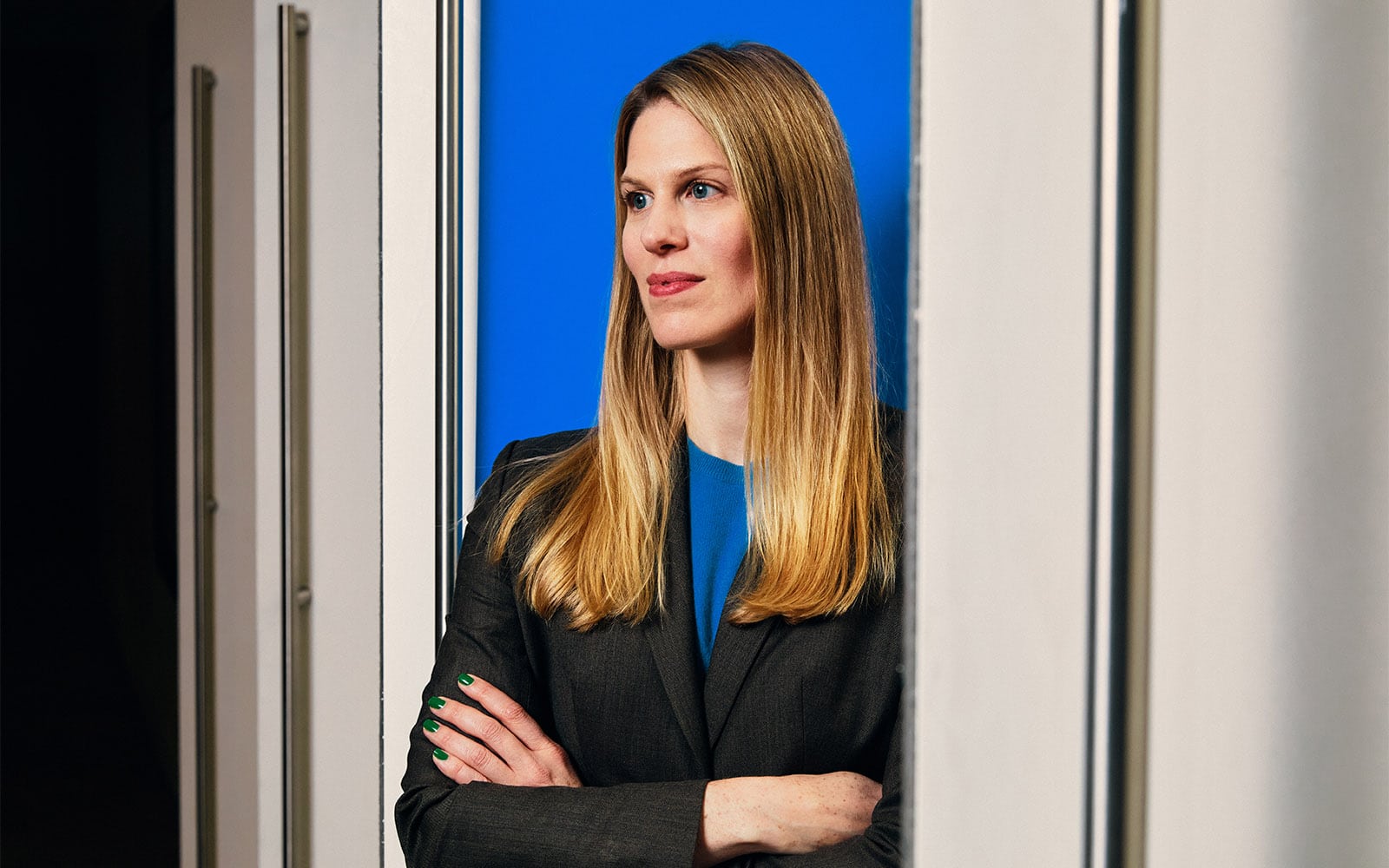 When Annika K. Martin attended the University of Southern California (USC) in her early twenties, she never anticipated that fifteen years later she'd be a lead attorney on the team holding the university accountable on behalf of tens of thousands of women in historic sex abuse litigation against a notorious USC gynecologist.
But even earlier than that, if Martin hadn't aced the LSAT on a whim post-journalism school, she might today be reporting inspiring stories rather than living them.
That fateful pivot led her to drive her boundless curiosity and tenacity into working as a plaintiff's lawyer for victims of environmental negligence, consumer fraud, and sexual abuses nationwide. In cases ranging from the Deepwater Horizon oil spill to the horrifying USC/Tyndall sex abuse scandal to other complex, high-profile consumer and complex litigation cases, Annika leverages her storytelling skills, her legal training and expertise, and the lessons she learned from mentor and legal scholar Erwin Chemerinsky to manifest critical change on behalf of her clients.
Instead of prompting change one reader at a time, the attorney has amplified the process for the benefit of tens of thousands, if not hundreds of thousands, of victimized plaintiffs via complex mass lawsuits.
"My journalism background has been invaluable in my career, from unraveling complex narratives, reporting, talking to witnesses, and digging down to find the truth of a story. There are several parallels," Martin explains. "Oftentimes in our cases, great and actionable injustice has been brought to our attention by journalistic efforts."
That's exactly what happened when Martin and her colleagues brought litigation against the companies responsible for the Deepwater Horizon oil rig blowout in the Gulf of Mexico in 2010, one of the worst oil spills in US history.
"It was a developing story, and more facts were coming out in the news every day as we were writing the complaint," she remembers. "We were learning about the causes of the blowout and potential defendants in real time. It was a fast-moving and challenging complaint to write, and I definitely leaned on my journalism skills as I worked on it."
After several years of litigating the case in the Eastern District of Louisiana, Martin was part of the team that negotiated a complex economic settlement to pay out over $11.6 billion in compensation to those harmed by the spill. "I really feel I came into my own as a lawyer through the experiences of that case," she adds.
That success not only fueled Martin to take on more complex cases but ones that would allow her to spark institutional change. Today, as chair of Lieff Cabraser's Survivor Advocacy practice group, she leads her world-class firm's prosecution of institutional sexual assault cases, seeking meaningful change from institutions that enable and protect predators and using class actions in cutting-edge ways to bring justice with a powerful force multiplier.
"It makes sense to use class actions for these kinds of cases because they're the only way to force the institutional change our clients really want," Martin says. "Class injunctive relief in the form of policy and procedure changes is the only way to make sure what happened to our clients can never happen again."
An example of how she and her team have effectively used class actions to help raise the voices of sexual assault survivors was the historic class case against gynecologist Tyndall and USC. The strength and depth of their advocacy led to a groundbreaking settlement program that focused on the needs of survivors by allowing them to choose how, and how much, they wanted to engage with the claims process and tell their stories. Thousands of abused women could choose to tell their stories in writing or through compassionate conversations with a trauma specialist.
For Martin, the program was conceived as a way to help survivors stand up and be heard while also aiding in their healing. The success of the program exemplifies how similar measures can be used in future cases to empower more people to come forward and meaningfully expand the application of justice via the civil courts.
"We were careful to craft a settlement claims program that would not be adversarial. Instead, it was created to provide a compassionate path for the communication of their stories in a safe, confidential, and compassionate environment, and the reaction we got was amazing across the board," she says. "There were women who said they wouldn't ever have stood up to hold USC accountable if it wasn't for the settlement program, because they weren't in a position where they wanted to litigate or felt they could file an individual lawsuit and put their name on it. It really showed that the class action model could provide a formidable and profound new way for abuse victims to access justice that didn't exist before."
Martin offers guidance to new lawyers who may feel overwhelmed when they begin practicing: "Take control of your own destiny. Read, learn, and be curious about different areas of law. Stay on the cutting edge of legal technology. Control your own development with CLE [continuing legal education], books, and all of the other resources that are out there. You can set your own curriculum with the rich educational materials you come across. Focus your energy on learning and expanding your knowledge.
"We practice law, and practice implies a commitment to learning," she adds.
---
RebuttalPR LLC:
"Annika stands out as an exceptional class action lawyer, with a proven track record of securing justice for those in need. Her leadership and unwavering commitment to serving others, underpinned by her creative approach to legal advocacy, set her apart in the field."
—Ray DeLorenzi, Partner