Rainey Repins earned a degree in foreign languages and planned a career in secondary education. Then, she took a year to teach English to adults in Spain. When she returned to the United States, her friends and family expected her to go to law school—so that's what she did. Today, Repins is a vice president and deputy general counsel.
Three factors collided to alter Repins' course. First, she had landed a part-time job in a small law firm to help pay for college. She loved it. Second, she spent the last year of college student teaching in a high school. She did not love it. Third, she casually mentioned to her dad that she might eventually consider becoming an attorney one day. He told everyone who would listen that she was going to be a lawyer.
A year teaching overseas helped Repins evaluate her passions, her opportunities, and her goals. When she returned, she enrolled at the University of Connecticut School of Law. As Repins made the transition from language teacher to law student, she discovered that studying foreign languages had prepared her for the rigorous analysis of language that is part of a legal career. Her background in teaching equipped her to describe risk and explain complex legal concepts. The epiphanies drew her to corporate law. "I knew that working inside an international business would unite all of my interests and give me a career path I could get really excited about," she explains.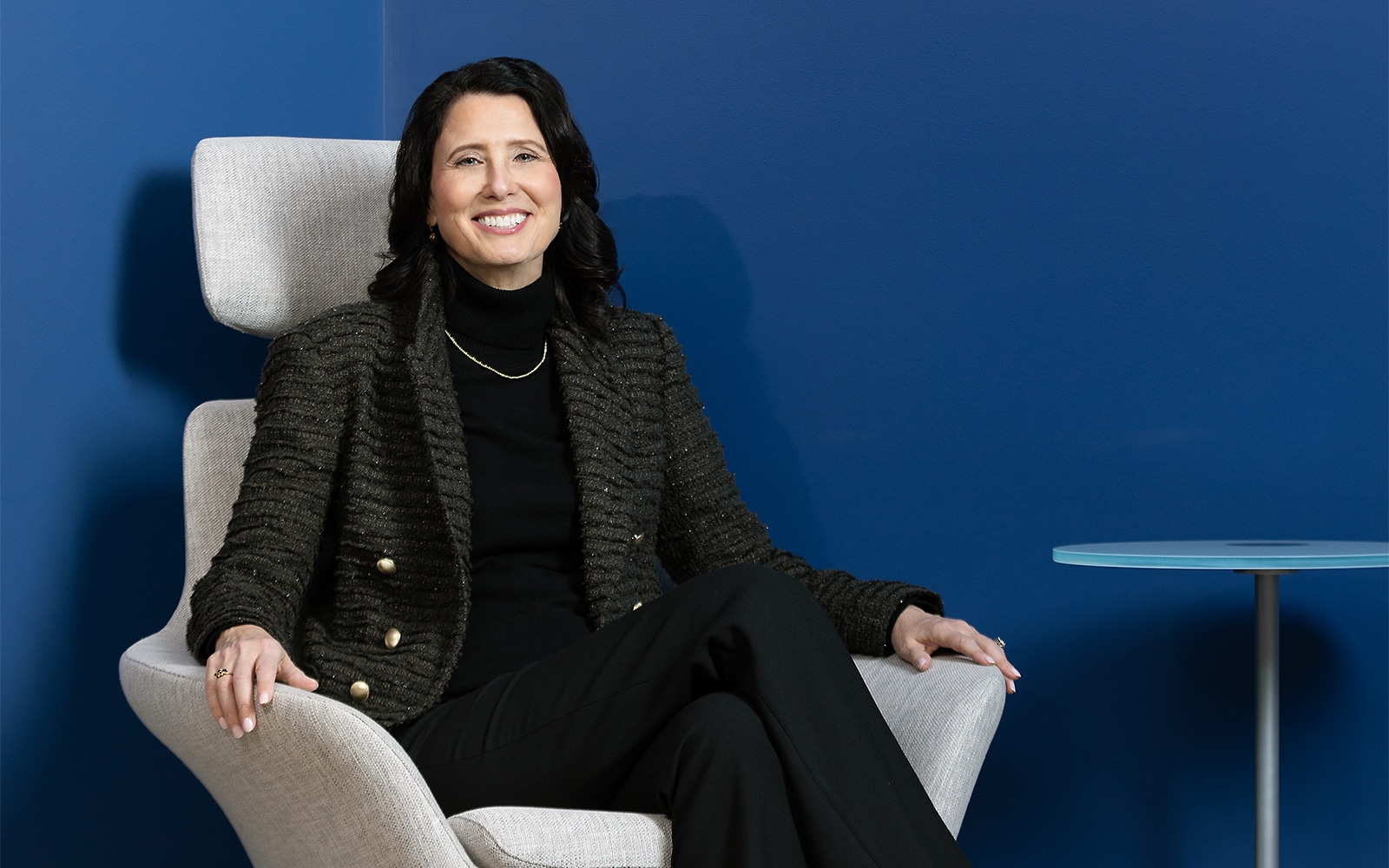 Repins, who speaks Spanish and can read French, Portuguese, and some Italian, did not totally abandon her passion for languages when she left the classroom. In fact, she has turned her linguistic skills into an asset in the workplace. She started her career at United Technologies. When the company, which had over twenty facilities in Mexico, needed someone to work out complex issues related to "maquiladora" status, Repins stepped in. She was then recruited to help a Canadian liquor company expand into South America.
Amway originally tapped Repins for a similar purpose. She joined as chief counsel for Central and South America in 1997 and has spent the last twenty-five years building her expertise and leading projects in various practice areas and jurisdictions. She took on responsibility for Europe, left the company to parent triplets, worked part-time as a consultant, and then came back to the organization as a trademark specialist. She managed M&A deals when Amway started pursuing inorganic growth, and later provided general counsel to acquired companies lacking a legal lead.
After two decades of professional development, Repins took a key step in 2018 when Amway asked her to build a global compliance and privacy function and implement related processes throughout its worldwide operations.
First, Repins leaned on her training as a teacher as she met with leaders to explain the critical nature of a comprehensive compliance and privacy program. "It's important for leaders to speak with a unified voice to set the right tone with employees so everyone understands that compliance and privacy matters," she says. Then, she worked with her teams to create effective policies, build a document repository, and establish systems to push new endeavors forward. Repins and her teams have used similar steps to formalize overall legal operations and introduce new technologies to increase efficiencies.
In 2020, Repins accepted a new position as vice president and deputy general counsel and added responsibility for legal operations in Latin America and Europe once again. At this stage in her career, the legal leader is focused on executing strategies and building effective succession plans. She does that by mentoring younger-in-career employees, matching emerging legal leaders with professional opportunities, and facilitating facetime for legal managers with higher level executives.
Repins says building a deep bench is one way she can contribute to a company that's shown her loyalty over a quarter-century. Amway has also helped Repins give back to causes that are close to her family. One of her triplets lives with cerebral palsy, and Amway's encouragement of community service and a corporate course on board membership prepared her for a term on Easter Seals' board of directors.
As Repins looks back on her career, she's proud of what she has built at Amway and grateful to have found work that unites her passion for languages, her interest in teaching, and her talent for business risk management. She advises those just starting out to take a page from her playbook and say yes to unexpected opportunities. "My career turned out like it did because I embraced the unknown and did some things that scared me at first," she says. "And I'm glad I did."