Melissa Siegelman's work ethic has never been less than extraordinary. Early on, when training to be a professional ballet dancer, she committed to intense workouts and classes seven days a week. She would then hit the books immediately when she returned home, often staying awake past midnight to complete AP coursework in high school. When she began college at the University of Pennsylvania, Siegelman shifted her focus and grew increasingly interested in technology and bioethics.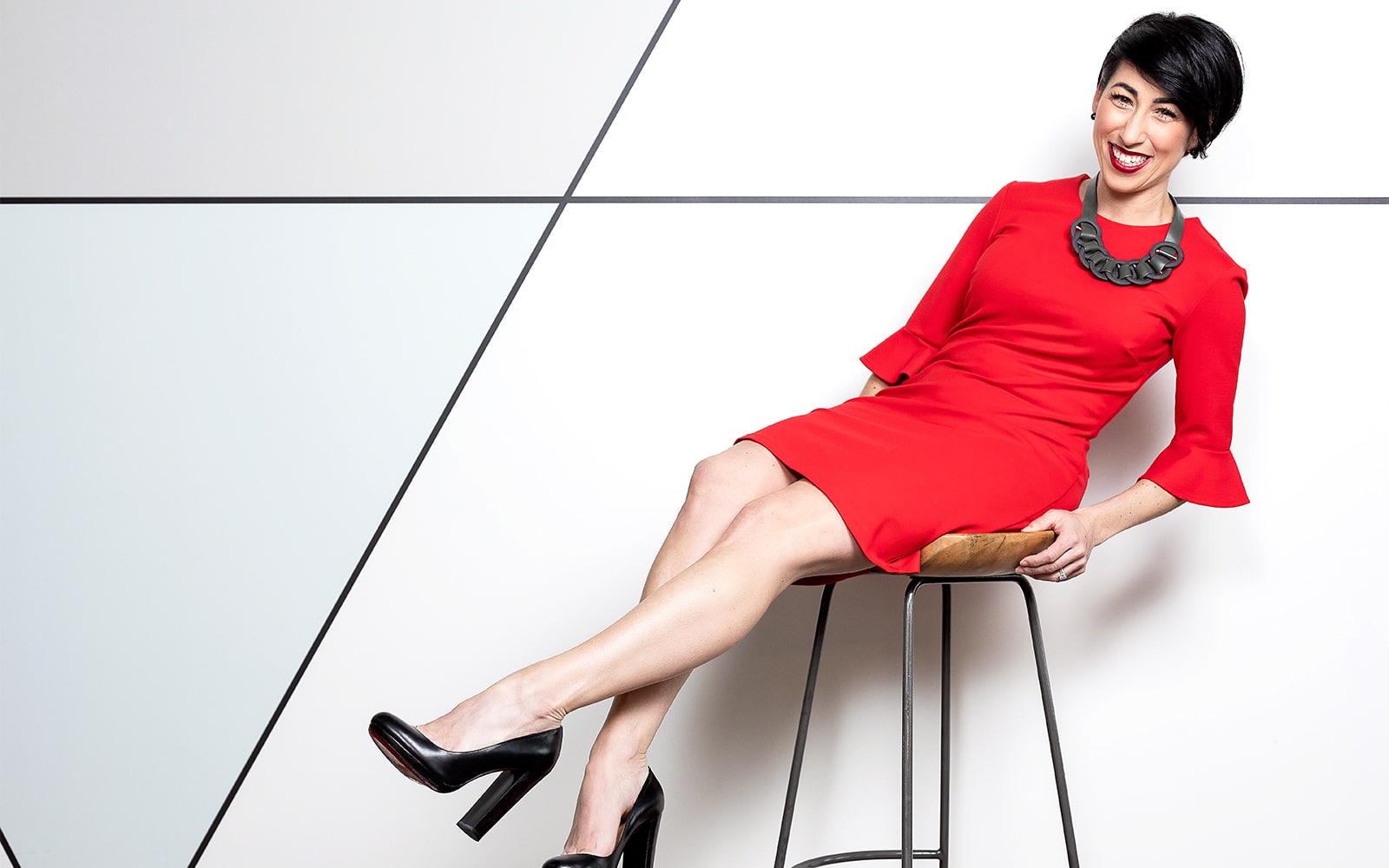 "In the end, I wanted to use my brain instead of being judged on appearances," she remembers. "Dancing was often grueling. Hard work and tenacity, juxtaposed with people openly telling you that you are too fat, or that you can't do this or that."
Immediately following college, Siegelman attended law school at Duke University to pursue a career in the legislative field. After enjoying intellectual property classes, she decided to explore intellectual property opportunities and spent several years in private practice. It wasn't until the birth of her first child and a move back to her hometown of Atlanta when she discovered her affinity for in-house counsel work.
"You learn so much more than just the law being in-house," she explains. "At a law firm, you are learning a focused area of business for a case and specific areas of law. I feel like I have learned so much more about business and finance, which are things that wouldn't be part of typical law firm life."
After in-house stints at Turner Broadcasting and Veeam Software, Siegelman joined Honeywell in June 2021 as general counsel of its fire and security business units. A self-professed geek, Siegelman has spent the past several months working tirelessly to understand Honeywell's business, processes, financials, and the overall company.
"I've embraced the concept of realizing I'm not going to know everything about this business at the outset," she says. Siegelman cites Erika Andersen's best-selling book Be Bad First as a useful tool for navigating two job changes over the past four years. "The principle of the book is that you have to lean into the fact that, if you want to grow and change, you're going to be bad at whatever you do first—before you're good at it. You have to be humble and can't be embarrassed to ask questions. You learn a lot by simply keeping your eyes and ears open."
Another ingredient to Siegelman's legal success has been her innate love of learning. "If you don't like to learn, this is probably not the profession for you," she says. "It's more than just learning about what's in books or what your client is trying to do or accomplish. Learning about people, how they operate, what their priorities are, how to work on a team, how to manage—that's all so important to being an in-house lawyer. If you can't do that, you aren't going to do well or enjoy your job."
Siegelman's passion for diversity, equity, and inclusion (DEI) and advocating for women in the legal industry are also hallmarks of her career. She was recently appointed to Honeywell Building Technology's DEI council and has completed pro bono work as well as served on diversity committees throughout her career.
"I am acutely aware of how fortunate I am," she admits. "I have always felt that it is important to recognize and be grateful for what you have, but also to give back to the community. At the same time, I have personally experienced my own set of uphill battles. I realized that as a woman, if this is what I'm experiencing, there are certainly others experiencing a much more difficult set of circumstances, whether that exists inside or outside corporate walls."
At one point in her career, Siegelman experienced gender discrimination firsthand as she was growing her family. "Someone told me they were going to hold me back because I was pregnant," she remembers. "Comments like this should never be made or tolerated. I would hope that wouldn't happen today, given some of the things that have occurred in the recent past. Although I don't know whether my work specifically has impacted change, I would hope continuing to work on things within the corporate arena helps."
She also credits recent movements, including #MeToo, Black Lives Matter, and other calls to action as hopefully leading to real, quantifiable societal change.
With more than fifteen years of legal experience under her belt, Siegelman encourages younger women to be confident as they find their own paths in the field of law. "Be unapologetic and know your worth," she says. "Female professionals have to learn to advocate for themselves and to communicate their value-add."
From her days as an aspiring dancer and honors student to her roles today as a full-time working mom and excelling as an in-house general counsel, Siegelman has followed her own advice as she strives for greatness both in and out of the office.
---
Vinson & Elkins LLP:
"Melissa is a truly unique talent, who combines a deep understanding of the law with a commercial practicality that make her an incredible asset to Honeywell. It is always a pleasure to get to work with Melissa."
–Hilary L. Preston, Partner, Executive Vice Chair