Throughout her life and legal career, Kelli Jones has benefitted from the help and guidance people have offered her on the path to success. There was the governor who wrote back to her, the connections who have told her about job opportunities, and the supervisors and colleagues who have supported her and her work.
And now that she holds the position of managing counsel of general litigation, legal operations, data privacy, and security for ConocoPhillips, Jones is doing her part to encourage the success of the next generation of leaders.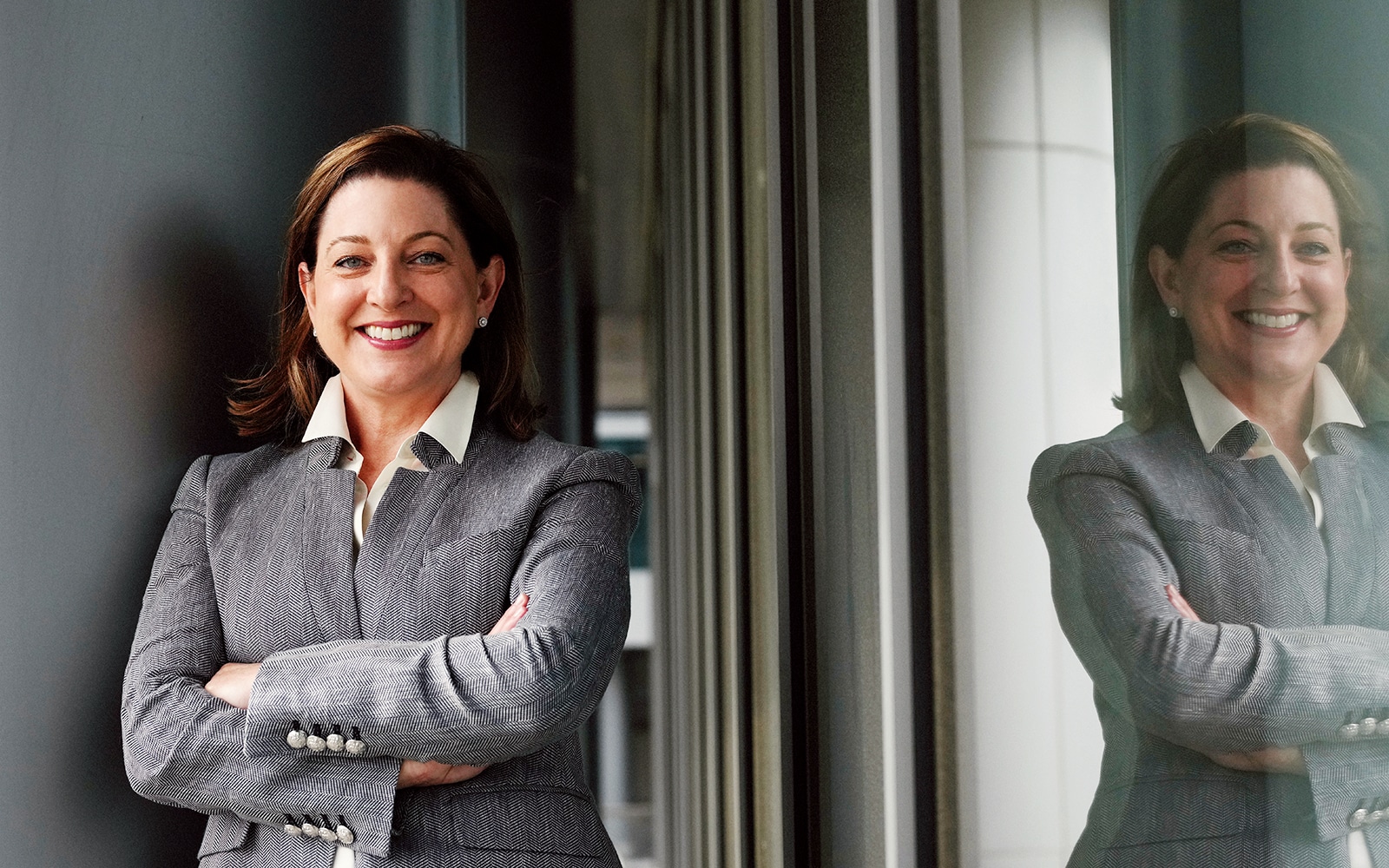 "I serve as a mentor for law students at the University of Houston Law Center, where I attended law school," Jones says. "It's been really rewarding to develop relationships with people who are just coming out of the law school experience and learning new ways of thinking from them."
She understands young lawyers and their uncertainty about their career paths. In fact, Jones never expected that she would become a tech, data, and privacy lawyer so she encourages them to try new things.
"Almost everything I have accomplished professionally has been because someone was there for me—whether that's a great boss, committed team members, or mentors," she explains. "I want to pay it forward both professionally and personally."
Jones's practice at Houston-based ConocoPhillips has always been varied. She is always open to trying new things, which is why she has been able to add legal operations, litigation, data privacy, and security to practice areas she manages.
"We're trying really hard to build out our legal operations functionality," she notes. "ConocoPhillips tends to be a very innovation-forward company, and we're in the middle of a digital transformation to optimize our business with digital technologies to make our assets and processes more intelligent and automated."
The legal department very much wants to be a part of and contribute to that, she points out, by developing ways to continue to embrace technology to work as effectively and efficiently as possible, while responding to the needs of clients and maintaining costs.
"We're very focused on that," Jones relays. "We don't necessarily invest in technology just for the sake of it, but we invest in what we need to be effective and meet our efficiency goals for the department. I have such an innovative, smart team of people who constantly are bringing ideas forward, like incorporating a legal chat bot, implementing AI in discovery, or automating core workflows."
Jones's interest in the law was sparked at a young age by her uncle, a Texas lawyer turned politician who knew then-governor Mark White. Jones asked her uncle if he could put her in touch with White for information for a research paper she was working on. He encouraged her to simply write a letter to the governor.
"He wrote me back and I just remember being so amazed that I could have that kind of access to the governor," Jones remembers. "I'm sure it was written by his staff, but the letter was signed by him, and it always stayed with me."
After graduating law school, she secured a job at Fulbright & Jaworski LLP, where she contributed to a variety of litigation work.
"There was a lot of insurance defense work for young lawyers to cut their teeth on and get litigation and courtroom experience," Jones recalls. "The team that I was assigned to also had a few partners who had relationships with aviation companies, insurers, and manufacturers and maintained an aviation practice within the litigation group, and I handled several cases representing those clients."
One of the stronger relationships she built during that time was with a client at Continental Airlines, who told her about an in-house litigation position that was available and asked her if she knew anyone who would be interested in the job. Jones replied that she would think about it and hung up the phone. Just thirty seconds later, Jones realized that she wanted it and immediately called back, which led to her working for Continental for four years.
She describes her work with the airline as "fascinating," as she contributed to litigation following September 11, 2001, as well as litigation related to some high-profile incidents.
"That experience really helped develop an expertise in emergency readiness, crisis response, and dealing with federal regulations and agencies," Jones says. "It was really deep and valuable litigation experience."
It has also translated over to her work at ConocoPhillips, where she has worked on numerous challenges the company has faced—most recently she provided legal support for teams working to protect against and prepare for cyberattacks.
She notes that she is excited to be practicing law within the technology, privacy, and cybersecurity space, and she's motivated to help the company address issues arising from these emerging areas and support its digital transformation in service to clients. She also takes pride in being part of the ConocoPhillips team.
"It's a wonderful place to work," she shares. "It's a company that really cares about its people, provides opportunities, and really seeks to do what it does with a commitment to safe and responsible development."
And the accomplishments of Kelli Jones and her team play a big role in ConocoPhillips' success.
---
Stout:
"Kelli Jones has been a great partner to collaborate with in moving the needle forward on the COP legal department's digital transformation. Kelli's pulse on what is needed to get things done is such a strategic advantage to COP and proves you can achieve positive results and enjoy working together at the same time."
–Stacie Neeter, Co-Leader of Stout's Legal Management Consulting Practice