Benjamin Setnick is a born litigator. It's not just that he loves an argument (he does), but he also loves the promise of the process: the solving of a problem. "I really enjoy resolving disputes, to my core," the director and senior counsel of IP and litigation at Match Group explains. "Every dispute is a chance to find a solution. It just never gets old."
Many a lawyer mentions the impact of the 172-episode and eight season run of LA Law, the first show to bring law firm drama to the homes of millions across the US. For Setnick, a seventh grader at the time, it wasn't the womanizing exploits of Corbin Bernsen's Arnie Becker or the equally-on-par romantic antics of Jimmy Smits's portrayal of Victor Sifuentes that were so impressive.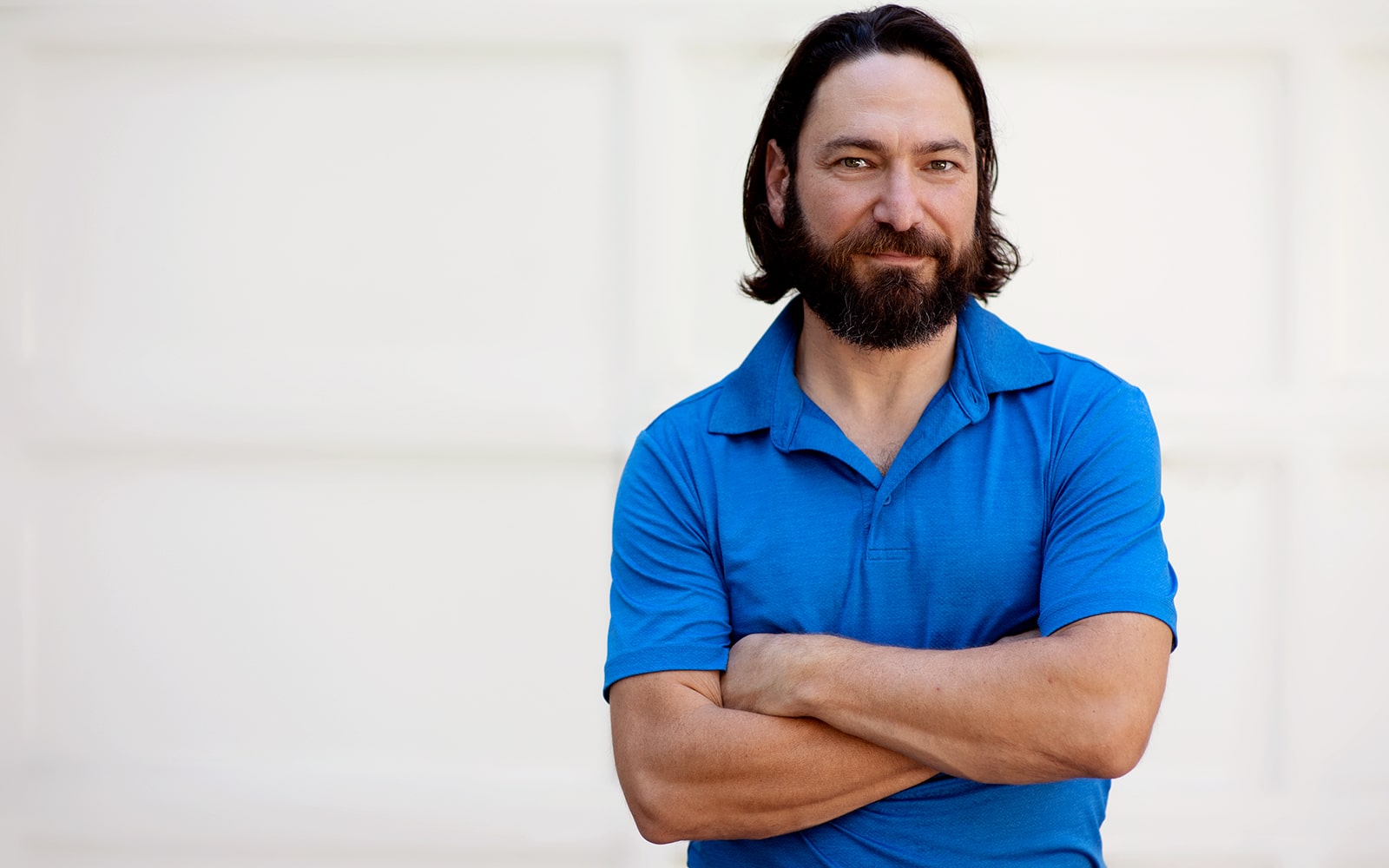 Instead, Setnick found inspiration in the aged Richard Dystart's stalwart of wisdom and leadership, Leland McKenzie. "Whenever the other lawyers had unsolvable problems, they'd go to Leland. He just had all the answers," Setnick fondly recalls.
Oddly enough, Setnick would vie for a position on the set of a fictional law firm far before stepping foot inside a real one. Prior to going to law school, Setnick worked on film sets as an independent grip and electrician for movies such as John Travolta's Michael, Denzel Washington and Meg Ryan's Courage Under Fire, and a whole host of independent films.
Prior to and while attending law school, Setnick spent nearly ten years in IT consulting, information security, and network engineering, working for start-ups, telecom companies, and a Fortune 500 homebuilder. His time in the industry spanned both the dot-com boom and bust.
The work was interesting, but Setnick knew he wanted something else for his life. Fortunately, Southern Methodist University had just reinstated its night law school program, and with former White House Counsel Harriet Miers as an alum, Setnick began taking classes at night while working full time before transitioning to become a full-time student.
The lawyer's strong IP background is the result of his first firm job. Setnick's tech background equated to patent litigation potential, at least to the lawyers he worked with. "They said, 'You understand this stuff, so come work with us,'" he remembers. "I didn't even take patents in law school."
Setnick had to reach out to one of his law school professors to learn which book to read to brush up on the subject. But it worked out. Patent litigation gave way to trademark, copyright, and trade secret law, and a successful law career since 2008.
Coming to Match Group provided Setnick the opportunity to put all of his skills to use, in a role that was created, more or less, just for him. "I was the first litigation counsel hired under my boss," Setnick explains. "I've been able to bring my IP specialty to the table because it's not something that really existed within the company previously. While we still retain outside counsel, we've been able to bring some significant talent inside the company. Now, we can use our outside counsel as more of a guided missile for IP matters."
Since 2018, Setnick has helped evolve the Match Group legal team in conjunction with Senior Vice President and Associate General Counsel Jeanette Teckman, implementing internal policy, recruiting talent (including Senior Trademark Paralegal Cynthia Armstrong), and pulling back on some extensive outside counsel spends.
"Our goals focus on increasing our internal expertise and continuing to integrate with the business," Setnick says. "We want to continue to build those important relationships and, at the same time, strengthen our policies and IP education with our businesspeople, engineers, and product designers.
In conjunction with Match Group's marketing and product professionals, Setnick says the goal is to support the ones actually creating the IP by nurturing, protecting, and understanding the marketability of the intellectual property that's at the foundation of Match Group's innovative services.
The journey of an IP lawyer tends to have twists and turns, but Setnick says this is something to be celebrated. He doesn't consider his time spent in film or tech as inhibiting his expertise in the slightest. It's quite the opposite.
"I don't look at any of my experience as wasted time," he reflects. "Whatever you go through on your way to law school, it's a benefit. It will all contribute to who you are and how you practice. You don't have to be one of those people who always knew they wanted to be a lawyer. That's just one path, and don't worry if yours doesn't look the same."
---
All-Consuming, All-Relaxing
Benjamin Setnick loves the law because it's all-consuming, but outside the office, his recreational time has to be able to compete with a job that could be taking up all of his waking hours.
"I have to find activities that completely fill my brain, so I don't think you'd probably consider them relaxing," the lawyer says, laughing. He's right. Setnick is a licensed pilot and certified scuba diver. On the weekends, he'll even tow gliders aloft with an airplane, a skill that demands absolute attention to detail.
"There's no capacity to think about that problem from yesterday or the upcoming project," Setnick explains. "Everything else just melts away, and I love just going to that different place of focus."
---
Barker Brettell:
"With his robust knowledge of IP law Ben champions a strategic, commercially astute, and collaborative environment within his team. As external counsel he is great to work with: tenacious, creative and pragmatic."
–Rosalyn Newsome, Partner
***
Norton Rose Fulbright US LLP:
"We have been fortunate to work on several different litigation and transactional matters guided by Ben. He quickly identifies the overall objective and understands what is required on a day-to-day basis to achieve that objective. He sizes up key issues and effectively works with the business team and outside counsel to achieve a practical solution for his client."
–Robert Greeson, Partner and Head of Technology and Communications, Media, and Entertainment