Every year, Marsh & McLennan Chief Intellectual Property Counsel Vivian Wesson makes a pilgrimage home. For many, going home has the feeling of a warm blanket, providing a welcome getaway from the fast-paced, professional life to a place that seems much simpler.
For Wesson, coming home to Gary, Indiana, to visit her mother—who still lives in the home first owned by Wesson's great-grandmother—is much closer to a veteran returning to a still-active battlefield, despite the passing of decades.
"Unlike the scenes from The Music Man or the joyous singing of the Jackson 5 [for which Gary is largely known], this wasn't a community known for producing Rhodes Scholars or folks who were going on to change the world," Wesson says with sadness in her voice. "It was a community that felt like it was floundering, and even as a young child, I had a sense that there had to be something outside the four walls of Gary."
Gary was a community that lived and died by the steel industry. In 1970, the US Steel Gary Works employed more than thirty thousand people. That number would decline to nine thousand by 1990. It's only gotten smaller as overseas steel competition has continued to ramp up. In its stead, multiple casinos have popped up along the Gary lakeshore, bringing some jobs but also all the eventual hardship that gambling ensures.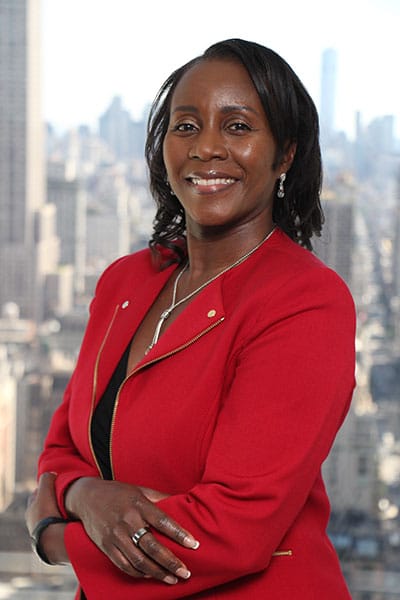 Wesson grew up steps away from a housing project that was built on the edge of a landfill. Leachate was found to have seeped into the groundwater, effectively poisoning the entire complex. The whole structure was razed and fenced off, now sealing away a scattered architectural graveyard where nothing can ever be built again.
Finding Another Option
There was one person who saw the potential in Wesson. Her middle school principal. Wesson lovingly describes her as an "absolute golden egg that somehow wound up in an inner-city middle school, a white woman plopped down in the midst of all these Black and brown people." She took Wesson and a few other girls under her wing, encouraging them to take the scholastic aptitude test that would make them eligible to attend more elite secondary schools. She trusted that it might be enough to provide the girls with the tools they needed to make it out of Gary.
"The high school from which I would have graduated was affectionately known as the Westside Maternity Ward," Wesson remembers. "The rumor was that the birth rate was higher than its graduation rate. The two prevailing choices open to any of us were to stay and repeat the cycle of poverty around you or to join the armed services. There was no third option."
But Wesson found the path. After graduating from Phillips Exeter Academy, she'd move on to Pomona College (and eventually Fordham Law), where she would be exposed to African American women in history who would shape her entire journey. Women like Ida B. Wells-Barnett and Mary Church Terrell.
"These were women who were without a voice and powerless," Wesson says. "But their motto was always 'Lifting as We Climb.' If Black or brown people succeed, so many are quick to question how many heads they had to step on along the way. But we are not stepping on heads. We're standing on the shoulders of those powerful women and lifting others as we continue to climb."
Rising to the Occasion
Wesson has called Marsh McLennan home for more than fifteen years. In that time, she has endeavored to be that lifting hand for as many as she possibly can. In a company of 76,000 people worldwide, Wesson says she's able to connect with people from every walk of life. In a role where innovation and creative thinking is mandatory, the pandemic offered a challenge like none other.
Wesson received the company's 2020 General Counsel Collaboration Award for her efforts in not just making it through the year, but going above and beyond, whether it was facilitating expansion into Saudi Arabia or driving to a colleague's home to grab a signature.
"In a year where you may not have checked off each and every goal, I think it was recognition of just how hard I worked to get us where we are," Wesson says. "It meant a lot to be recognized for going that extra mile."
More to Lift
Mentoring has played a huge role in Wesson's life from as far back as high school, when she remembers speaking to middle schoolers and encouraging them to believe that they had endless opportunities, not just the binary choice between poverty or military service.
Her most profound mentoring moment occurred only a year ago, when she was asked if she would have interest in mentoring a young high school student in Schenectady, New York. Wesson was slammed at the time and didn't think she would have the time to devote herself to the opportunity, but as soon as she learned more about the student, something clicked.
"She'd been doing well academically but really needed someone to serve as a role model," Wesson remembers. "The more I learned, the more I recognized the same yearnings that were in me, but she was at that age where it seemed like an impossible dream. I knew I had to do it."
Wesson says it's the most fulfilling mentoring she's ever done in her life. She meets with her mentee monthly to track her progress, encourage her, and, she says, live vicariously through every victory and milestone her mentee achieves. "It's one of the most powerful ways I can think to be able to pay what I've gotten forward," Wesson says. "I've probably gotten more out of it than she has."
There's another life that will most assuredly be the beneficiary of Wesson's mentorship. The last time Wesson returned to Gary, she brought her sixteen-year-old son with her. Standing with his mother and looking at the scattered remains of her demolished housing project, Wesson's son put his hand on his mother's shoulder and told her how amazed he was at the person she ultimately became. "You just have to keep lifting," Wesson says. "The more power you attain, the more people you can bring with you."
***
Seyfarth Shaw:
"Vivian is an exceptional lawyer, innovator, and thought leader. Relentless in her attempt to make the world a better place, she is an inspiration to those who have the pleasure of working with her!"
–Julia Sutherland, Partner