Union Pacific Railroad (UPR) has been an integral part of the United States economy since its start in 1862, and Senior Legal Counsel Torry Garland is well versed in the legal pressures that come from working at such an iconic organization.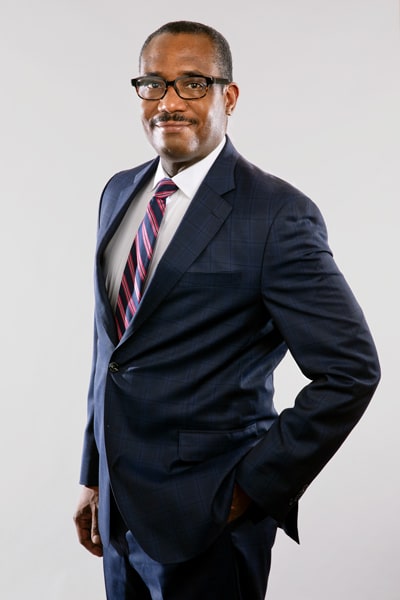 Union Pacific was founded by Abraham Lincoln with the idea of expanding the nation's railroad system to the West Coast. Now based in Omaha, Nebraska, the company's railroads span twenty-three states and more than thirty-two thousand miles, meaning that UPR is prepared to ship nearly any type of freight.
Garland is responsible for managing the company's asbestos and toxic litigation inventory, as well as much of the strategy behind American Disabilities Act (ADA) litigation cases. One of his favorite aspects of his role is the diversity of his caseload.
"I love the dichotomy," explains the attorney, who has been with UPR for more than fifteen years. "You could be facing an issue involving a 19th-century decision one day, and on the next my colleagues here at Union Pacific, who work on environmental issues, are working on a cutting-edge issue involving locomotive diesel emissions."
After earning an undergraduate degree in political science, Garland found a position as a legislative assistant for a congressman who was running for re-election. The congressman ultimately lost, but Garland still learned from the experience: he realized that while he did not want to commit to the political route, he was still interested in government. Just a different branch.
"I became interested in what was going on at the Justice Department, and I thought that was a career I'd like to have," Garland says. "It wasn't that I was laser focused on being a lawyer from the time I was in high school; it was really a progression and being exposed to a lot of lawyers during my first time out in the workforce."
Garland then decided to go to law school, and after he graduated, he began working at a law firm in Omaha. There, he was on track to making partner—but something did not feel quite right. "I was just concerned that I hadn't tried enough cases," he recalls.
A friend of his, who worked for Union Pacific at the time, then informed him of a litigation role at Union Pacific's office in St. Louis, and Garland decided to apply. He got the job and began on the journey that would lead him to his current role as senior legal counsel.
"I did not have the desire to be in-house counsel, initially—that wasn't what I was always looking for," Garland admits. "The opportunity to try cases is what drove me to Union Pacific. That, and working for an iconic American company that's over 150 years old."
Since his start with Union Pacific, Garland has held many different titles, which have naturally come hand in hand with many different responsibilities. When he first started in the St. Louis office, he was primarily responsible for handling matters related to the Federal Employee Liability Act. He also took on some traditional employment law discrimination litigation.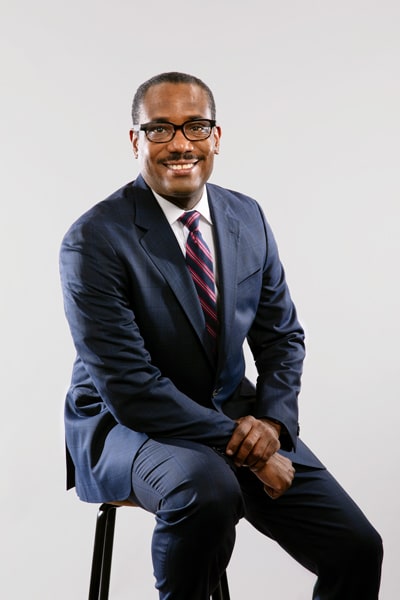 Then, he moved to the company's Denver office, where he continued to work as a trial lawyer. While in Colorado, Garland also took on a more significant role as the primary legal counsel for the North Platte Service Unit. North Platte, Nebraska, is home to the world's largest classification railroad, Garland explains, and he became responsible for all legal matters in that area.
Garland was then asked to move to Union Pacific's headquarters in Omaha, where his legal career had originally taken off, in order to take on a role as director of the national ADA litigation team. But by then, Garland and his family had put down roots in Denver, so he decided to commute to his office a few days a week rather than move back to Omaha full time.
Throughout these different roles, Garland's leadership style has also evolved. "As a lead trial attorney, you want to control and micromanage every aspect of the case, and every aspect of the trial presentation. And that's not different from any other profession when you're young," Garland reflects.
Today, however, he takes a more hands-off approach. "As I got more confident in my own skills, I started to let others take a more active role in directing and leading whatever effort we were involved in. And then, I not only began trusting people but began desiring to see people develop and grow into their careers."
According to Garland, Union Pacific as a whole is also committed to employee development and has worked to both hire diverse staff members and foster an inclusive working environment. The company is rooted in history, says the senior counsel, but is determined to keep evolving.
***
Cozen O'Connor congratulates Torry Garland for his professional accomplishments and leadership within the legal profession. With a shared belief that inclusiveness leads to better decision-making and business outcomes, Cozen O'Connor stands ready to support the current and future needs of Union Pacific Railroad.
***
Constangy, Brooks, Smith & Prophete LLP:
"Torry is a first-rate trial lawyer and a wonderful strategist. He understands the full anatomy of case from start to finish at an elite level. But most importantly, he is a wonderful team leader and teammate. He is a rare multiple tool legal talent!"
—Don Prophete, Partner