Shannon Eichberg grew up in close proximity to the legal industry: her father worked at an insurance company, and had considered going to law school. Even though her father never did obtain his JD, Eichberg took note of the career path.
"It was always in the back of my mind that law had been something my dad was interested in doing, but his life didn't work out in that way," Eichberg says.
Eichberg's own early exposure to insurance defense litigation through her father's work shaped her first fifteen years as an attorney. Today, as global chief litigation counsel at manufacturing solutions company Jabil, Eichberg is the one doing the shaping. After overcoming the initial challenges of going in-house, she played an instrumental part in building out the company's litigation function from scratch. With the function now in place, she's ready to make the most of her first-of-its-kind role at the company by leading future growth and development in the legal department.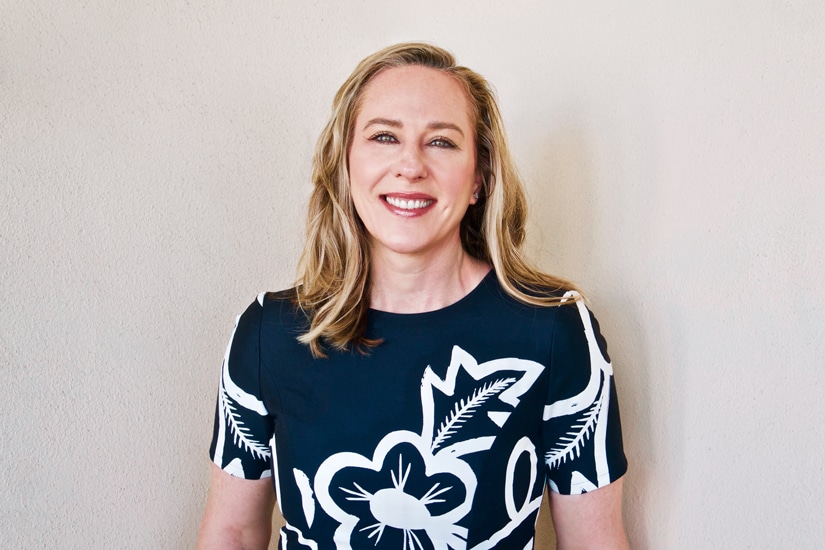 Eichberg started helping out in her father's workplace while she was an undergrad at South Carolina's Columbia College and a law student at Stetson University. After completing her law degree, she leveraged that experience to secure a series of roles as an insurance defense attorney. During her fifteen years at Florida law firms, she honed her litigation skills on cases running the gamut from life insurance policy payouts to commercial disputes.
As time went on, Eichberg began to consider a move in-house. Knowing that she didn't want to work inside an insurance company, she interviewed at Jabil with an open mind. "The role was very different from anything that I had ever thought about doing," she admits.
The job, which Eichberg landed in 2015, also proved very different from her law firm positions. She faced the challenge of not only going in-house for the first time, but also doing so at a company operating in a field entirely new to her. "A lot of what I did before definitely translates," she says. "But the corporate side of things is a bit daunting when you've never done it. I had to figure out how to morph my knowledge and experience into something that would value-add in this environment."
At first, Eichberg primarily negotiated contracts at Jabil. However, when a new general counsel at the company recognized her substantial litigation experience, she branched out into litigation matters as well. Support from the general counsel and other members of the legal team contributed to the establishment of a true litigation function a few years later––with Eichberg at the helm.
For Eichberg, the function's creation was only the first step. "We had to demonstrate the litigation function's value to the enterprise as a whole," she explains. "So we showed what the function could do and how it could collaborate with and support all other businesses and functions."
"As a life-long learner who enjoys pivoting and remaining agile, I found it fun and exciting to develop something that's never existed before within this organization."
In addition to serving the business by explaining how negotiation-stage decisions may play out down the line, Eichberg turned to hard data to make a case for the function's value. She used cost avoidance settlement and recovery scenarios along with other case studies and metrics to quantify her team's accomplishments.
The prospect of growing a function without any preexisting infrastructure, while intimidating, appealed to Eichberg from the get-go. "As a life-long learner who enjoys pivoting and remaining agile, I found it fun and exciting to develop something that's never existed before within this organization," she says. She views the opportunity as an entrepreneurial moment as well––a manifestation of the culture that Jabil fosters among employees.
As a member of the company's legal leadership team, Eichberg is in the ideal position to continue building on her success to date. That means, first and foremost, expanding the litigation team to support Jabil's needs as a sophisticated company. "There's still a lot of work to do, but we've come leaps and bounds further than I could have imagined."
In fact, in 2021 the Tampa Bay Business Journal named Eichberg one of its Top Corporate Counsel honorees. The leadership award is for outstanding in-house counsel, attorneys, and general counsel. Eichberg's colleagues outside the company also praise her accomplishments and leadership skills. "Shannon's top-notch litigation skills make her realistic and fair with her outside counsel," says David Elkins, partner and practice group leader for intellectual property and technology practice, and Sarah Rathke, partner of Squire Patton Boggs. "She is exceptionally conscious of mentoring younger lawyers, both within Jabil and at her outside law firms."
"All the elements of my background and career came together for me to be where I am."
A key focus for Eichberg moving forward will be outlining a clear relationship with outside counsel. There is the question of how much and what types of work to handle internally rather than outsourcing, and in what situations it might make sense to adjust the division of labor. To ensure smooth future collaborations, Eichberg has organized an outside counsel panel to introduce Jabil and the company's mode of operating to external attorneys.
While she's come a long way since joining Jabil, Eichberg still runs into new challenges on a regular basis. Fortunately, her gut instincts tend to point her in the right direction. It helps, of course, that her current role plays to her strengths. She draws on components of each skill set that she has accumulated over the years, and even sees a connection back to her days at her father's insurance company––a corporate setting much like the one that she now calls home.
"All the elements of my background and career came together for me to be where I am," Eichberg says. "I feel that it's what I was designed to do, and that's because I was exposed to those elements. The pieces of my life fell together exactly how they were supposed to."