Natasha Scotland Courcy wasn't born adventurous. She wasn't born a mentor. She wasn't born a lawyer. And when she speaks of not just living outside the box, but "living without a box," it's immediately clear that all the experiences, the work, and the passion that have brought the senior vice president, general counsel, and chief operating officer of Athene Life Re., a subsidiary of Athene Holding Ltd., to this very moment have culminated in this insight: she wants younger professionals to know each person can cultivate and replicate success in their own way.
"I never want to give the impression that I'm some superwoman who never has anxiety or self-doubt," Courcy says, laughing. "But it was always about consistently challenging myself and keeping myself from getting too comfortable."
It's tough not to see Courcy as some sort of superhero. The native Trinidadian's ambition and drive took her beyond the comfort of home, but through her role as COO at the Bermuda-based reinsurance company and countless mentoring activities, Courcy helps the next generation of leaders know that their ambitions have no limit.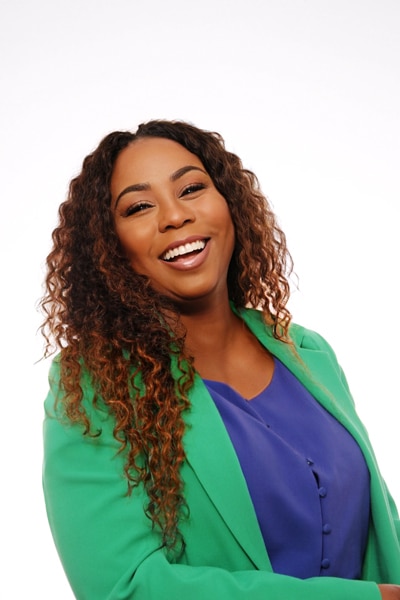 Courcy's own belief in herself was the product of hugely supportive parents. "My upbringing and my studies showed me early on that you didn't have to follow the same path that everyone else seemed to be on," the lawyer explains. "My parents gave me the best advice, which was that there was no norm. You just create your own."
Attending a competitive all girls' school growing up only enhanced Courcy's confidence to set her own standards. She grew up seeing diverse people in leadership and positions of authority. "Both in our government and in private corporates, there were people in senior-level positions who looked like me," Courcy explains. "It showed me that there didn't have to be a limit in terms of what avenues were available to me."
In Courcy's nearly twenty-year career, she has often benefited from strong mentors, but she says she's noticed a welcome change over time. "It just so happens that a lot of my mentors from a young age and early in my career were men," she explains. "As my career has progressed, I've seen female leadership take up a larger role in my own mentors, because law and the insurance industry, more broadly, have evolved so much."
Courcy's considerable male influence early in her career (she speaks glowingly of a supportive father who exposed her to literature of all kinds and pushed her to be the best person she could be) is one of the reasons she takes mentoring so seriously in her own career.
"I'm highly focused on mentoring through challenging and leading by example," Courcy explains. "In terms of how I lead my team and how I challenge those that are reporting into me, I always try to exhibit strong, empowering confidence, and I try to avoid exhibiting those inhibiting traits that sometimes, as women, it's so easy for us to fall into."
Courcy wants her young mentees to be enemies of creeping self-doubt. It's a feeling she's known well, having left her home and found herself in isolating and challenging situations. It's just one of the areas she focuses on with Athene's mentoring program.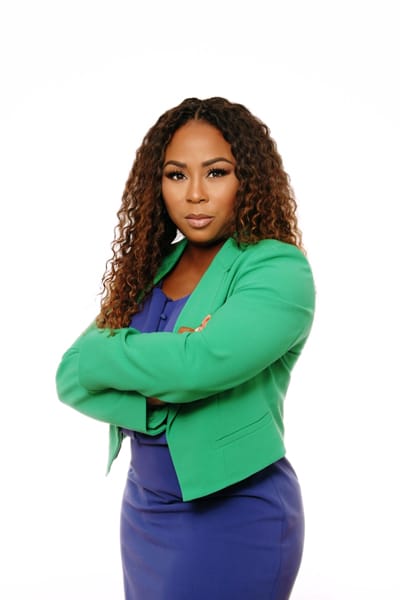 Athene takes a holistic approach to developing local talent that includes in-office experiences and partnerships with local organizations like Bermuda College. Athene provides ten annual scholarships to Bermuda College that cover virtually every financial requirement of the collegiate experience. In addition, Courcy leads the in-office mentoring initiatives, including a work-study component that offers Bermudians the opportunity to work at Athene and accrue day-to-day experience along with benefiting from sit-downs with Courcy and others in leadership roles.
There's also an additional internship program that can continue to grow and cultivate future talent, all under Athene's banner. "I'm able to mentor others in a few different ways here, and it's a critical and important part of what I do," the lawyer says.
Athene's partnership with Bermuda College continues to grow with the building of a new career development center. "The structure will have more lecture theaters and more facilities to support what the college is doing and allow more students to come in and pursue their studies," Courcy explains. "We believe that giving back to Bermuda is an important part of our business, and we're providing Bermudians with invaluable opportunities that will benefit their future careers, their CVs, and whatever path they take."
Along with her mentorship at Athene, Courcy serves on the board of directors for the Bermuda International Long-Term Insurers and Reinsurers (BILTIR), an organization that represents the long-term insurers and reinsurers in Bermuda. Here, too, Courcy has found a way to impact the next generation by collaborating with BILTIR's internship program and speaking to students at public schools about the opportunities available to the next generation of young professionals.
The guidance from Courcy's parents has not only influenced her career path but also showed her how to balance the demands of a career with the demands of parenting. Spending time with her five-year-old son keeps her grounded and helps her refuel so she can continue to engage and influence the next generation of leaders.
Courcy says there is no "off the clock" when it comes to mentorship. "When you get to a certain point, it's your responsibility," the lawyer says. "You don't close the door behind you. Leaders don't do that. You constantly look back and try to incorporate, include, and connect with whoever you see. That's my moral compass."