Joe Rubbone has always believed that adversity is the truest measure of both a person and a company. It's a lesson he learned early on from parents who were motivated high school educators and coaches—and whose battles with cancer would put Rubbone's most fiercely held belief to the test.
When the Orangetheory Fitness general counsel came to the organization at the end of 2019, it had only seen mostly blue (if not orange) skies. "Orangetheory was an incredibly successful company that had managed to keep growing and growing without interruption," Rubbone remembers.
As the calendar flipped to 2020, new Orangetheory franchises sprang up in trendy neighborhoods and suburban strip malls. The excitement and comradery emanating from Orangetheory's heart rate-based, high-intensity interval classes—and the fitness company's cutting-edge metrics and data-driven approach to exercise—set it apart from its competition. Then the pandemic happened.
Suddenly, Orangetheory's entire model of group personal training within smaller, boutique-style studio locations became a liability. To further complicate matters, leadership turnover quickly elevated various members of the organization into crucial roles. Rubbone himself was promoted from AGC to general counsel in June 2020 when the previous GC and current CLO, Scott McLester, had to step away.
"I knew that I had huge shoes to fill," Rubbone explains, "but I was confident that I had all of the characteristics and the makeup to not only take the role over with grace but to do so in ways that would help the company stem the tide and ultimately reach the lofty heights this brand was destined to achieve."
The updated regime's first order of business was addressing a pressing question. How could Orangetheory continue to support its loyal member base and its sizable collection of independently owned and operated franchisees when no one, save for essential workers, could come together at all?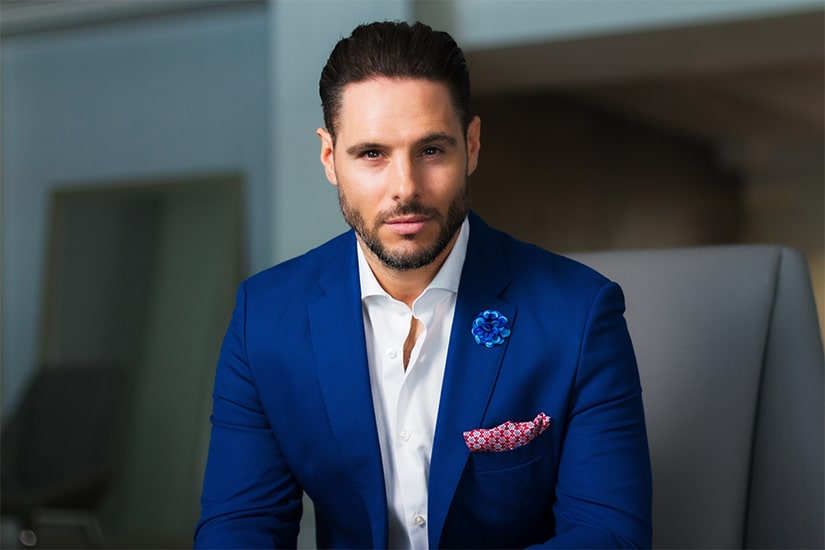 "That initial wave was tough," Rubbone says. "We took a hard look at every facet of the organization and prioritized accordingly." Rubbone and his team analyzed all procedures, protocols, and external relationships. In addition to modifying an array of internal practices, the company had to reassess ties with third parties that it had worked with from the very beginning.
Regrettably, Orangetheory had to make some of its own cuts as well. But Rubbone says the speed and effort with which the organization brought back many workers whose positions were disrupted underlines the company's commitment to doing everything possible to help its people endure the most unique times in their lives.
The GC still marvels that the business evolved in a matter of months in ways that, for many similarly situated companies, would have taken years. "It was absolutely imperative that we create some more arrows to place in our proverbial quiver," Rubbone explains. "That entrepreneurial mindset led us to the rollout of a variety of innovations, including a platform aptly referred to as 'Orangetheory Live.'"
In many ways, Orangetheory Live flies in the face of the in-person workouts that make Orangetheory so popular among its members. Yet at a time when attending classes in person wasn't an option for its customer base, the company swiftly adapted. "While all our membership accounts were frozen and the doors to our studios were closed," Rubbone recalls, "we felt it was important to provide our members with workout content that they so desperately needed during this difficult period."
Orangetheory Live was designed with the pandemic and users' changing desires in mind. "It's a chance to bring the workouts that folks love so much to an online experience where they can get live coaching, live energy, and real-time results, all from the comfort of their homes, offices, and hotel rooms," Rubbone proudly declares.
The amount of work associated with this endeavor was staggering for such a limited time frame. Nevertheless, Orangetheory Live—and other initiatives like "Orangetheory Outdoors," which helped turn nearby parking lots and other outdoor spaces into makeshift group fitness opportunities—were up and running in mere months.
"Everything we do here, we do with the mantra of 'More Life,'" the GC says. "We're constantly working to provide individuals the opportunity to experience their best lives, and the chance to be part of that journey for them and our franchisees is invigorating. It's something we take a tremendous amount of pride in."
The rollout of Orangetheory Live, along with an updated website and mobile application, is living proof of Rubbone's assertion that while Orangetheory operates in the fitness industry, it is very much a technology company that thrives on data, analytics, and forward-thinking ideas to advance its mission.
Rubbone's satisfaction in Orangetheory's response to adversity—and his genuine commitment to making the lives around him better—is a tribute to his own parents. His father, a collegiate baseball player and Long Island, New York, lifeguard for fifty years, was diagnosed with leukemia in 2010. "Though the cancer was quite aggressive, he was able to beat it, and it's been in remission ever since," Rubbone says.
But Rubbone's mother, an equally gifted all-around athlete who completed the New York City Marathon among a variety of other accomplishments, would subsequently be diagnosed with breast cancer in 2014. "After leukemia, it was easy to think of breast cancer as the disease our family was more likely to beat," the GC says. "Sadly, it just didn't shake out that way for my mom."
The experience of losing his mother and nearly losing his father left Rubbone heartbroken, but not broken. Joining Orangetheory meant moving from his lifelong New Jersey and New York stomping grounds to Boca Raton, Florida. After a year of spirited lobbying, Rubbone convinced his father to make the journey to live near him and his then fiancé, now wife, Melissa.
"I think of my mom every day, and I really see a tie between how she went about her life and what we as an organization are doing for our members by bringing a tangible sense of positivity to their daily routines," Rubbone says. "I want to honor her by living every day in a way that she would have envisioned for me, and I'm grateful that this role allows me to do that in spades, or, more appropriately, splats."
---
Sacks, Ricketts & Case:
Joe is a true leader who is smart, resourceful, and committed to excellence in his position as general counsel for Orangetheory Fitness, and SRC is honored to work with him.