Bill Foster can pinpoint his initial inspiration for a career in law in two seconds. He grew up watching The Cosby Show and admired the show's matriarch, Clair Huxtable—a practicing attorney known for advocating for her clients.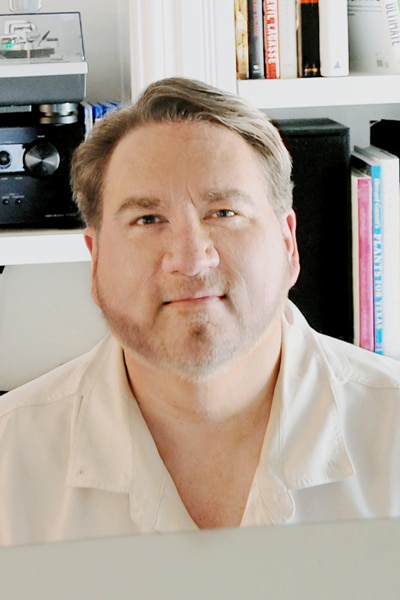 "It was my first glimpse of what lawyers could accomplish," Foster says.
Still, Foster didn't pursue law right away. The first in his family to graduate from a university, he focused on economics and spent a year in Japan studying the Japanese economy—that is, until conducting research on attorneys in Japan for an article reawakened his interest in the legal industry.
Since then, Foster has made a name for himself as an attorney, primarily at financial services company USAA, where he serves as executive director in enterprise litigation, leading intellectual property as well as class and mass action litigation. From helping to shape USAA's enterprise litigation department to collaborating with the company's world-class inventors, he has created an environment that encourages excellence and innovation—qualities that he hopes to extend to the legal services community at large.
Leading the Way
After graduating from the Boston University School of Law in 2000, Foster accepted an offer from prestigious international law firm Akin Gump Strauss Hauer & Feld. During his time at Akin Gump, he gained a substantial background in class action lawsuits and securities litigation. This laid the foundation for Foster to succeed at USAA, where he began working in 2007.
Likewise key to Foster's success is the strength of USAA's enterprise litigation department, which he has been a key contributor to since joining the company. When selecting new team members, he concentrates on identifying creative attorneys with an appropriate degree of experience.
"Our first belief in enterprise litigation is that the department operates at its best when staffed with career litigators who have come in-house after years of practice," he explains. "We have former prosecutors, accomplished civil trial lawyers, and former partners in big law firms, among others. Everyone has something to contribute, and we all benefit from the experience of the team."
"When you feel tremendous discomfort, you can—and should—trust in that discomfort because it signals an opportunity for real learning."
Foster finds that more experienced team members are better equipped to evaluate recommendations from outside counsel. "Much of the time, what outside counsel says is spot-on in terms of harmonizing effective and efficient litigation strategy with the goals of the company," he says. "But other times, the recommendations need tweaking. It can be hard to know exactly what to do unless you've been practicing for a while."
The same goes for deciding whether to accept recommendations about litigation tactics. "It matters how litigation is handled," says Foster, whose own ability to make those calls comes from his deep understanding of how those decisions historically pan out. He looks for a similar understanding in prospective team members in order to bring maximum value to internal clients.
Importantly, the enterprise litigation department's collective skill level allows them to remain nimble and to outrun competitors. Equally important to the department's success and agility, Foster says, are USAA's diversity and inclusion (D&I) efforts.
"I'm grateful that USAA values my military service as part of its D&I efforts," he says. "We have a culture of seeking out diverse perspectives."
And those perspectives don't have to come from inside the company. Foster has worked to broaden his team's viewpoint by convincing a litigation rival to stress-test enterprise litigation's case assessment capabilities—a relationship that both sides were initially reluctant to enter.  Although it was difficult at first to receive feedback from the opposition, the exercise paid off, Foster says, as seen in several recent, high-stakes trial victories.
"We realized how much we could learn about our blind spots by challenging our assumptions. When you feel tremendous discomfort, you can—and should—trust in that discomfort because it signals an opportunity for real learning," Foster explains. "Otherwise, you are just patting yourself on the back."
"I'm incredibly fortunate in my position to be able to advocate on behalf of the brilliant inventors at USAA. Working with those inventors is the most inspirational thing that I do."
The executive director is always searching for learning opportunities at USAA, including by coordinating with the company's inventors on IP matters. "I'm incredibly fortunate in my position to be able to advocate on behalf of the brilliant inventors at USAA," he says. "Working with those inventors is the most inspirational thing that I do."
Foster's enthusiasm for working with USAA's inventors is clear even to his external partners. As Jason Sheasby, a partner at Irell & Manella remarks, "Bill's passion for innovation and working with USAA inventors is contagious. He also stands apart for his deep understanding of litigation strategy and desire for diverse perspectives. He is an inspiring leader."
Foster's high opinion of USAA's inventors stems from the strength of their innovations, which he and the IP counsel department strive to protect by securing, defending, and asserting patents for new technologies. He highlights remote deposit capture––technology developed to enable USAA members worldwide to deposit checks from any location––as one of the most significant such advancements to come out of USAA.
"Innovation has always been an imperative at USAA, but I think we really started to get noticed for it after we invented and patented that technology," Foster says. "I can't think of another recent innovation that revolutionized the banking industry more than ours did."
A Look to the Future
But Foster's commitment to innovation doesn't stop at IP. He recently drafted a legal client bill of rights for a "Pitching Best Practices" panel sponsored by the National Association of Women Lawyers (NAWL) that outlines his fresh perspective on where the legal industry should head moving forward: away from the traditional approach of companies hiring large law firms based on historical reputation alone and toward a new model centering on the good judgment and efficient practices of individual attorneys.
"I envisioned the client bill of rights as something that NAWL lawyers can use to differentiate themselves and their firms," Foster says. "I hope it will allow some nontraditional lawyers to break into the Fortune 500 client space."
In addition to his goals for legal services more broadly, Foster hopes to keep enhancing the output of USAA's enterprise litigation department. "We're constantly reexamining our structure and our processes so that we can become as efficient and as successful as possible for our clients," he says.
To that end, Foster will continue to prioritize finding the right people for the team. He will also encourage further internal and external collaborations to diversify USAA's legal mindset, to the benefit of the company and its clients alike.
For Foster, this mission of constant improvement all comes back to innovation. "In the spirit of our inventors at USAA," he says, "we never rest on what we've already done."