The road to becoming an aerospace lawyer wasn't easy for Allison Nold. In one of her first internships, she was told she was too pretty to be a lawyer and should be home making cookies. But today, as assistant general counsel of litigation at Collins Aerospace, she's breaking glass ceilings—not just for herself, but for other women.
A physician's daughter, Nold headed to college wanting to be a veterinarian, but an internship at a solicitor's firm in London redirected her passion to law. When she discovered her affinity for "moral advocacy," she felt like a runner whose body was built for marathons. She chose the University of Miami School of Law for its litigation-heavy curriculum. A clerkship at the state attorney's office cemented her direction.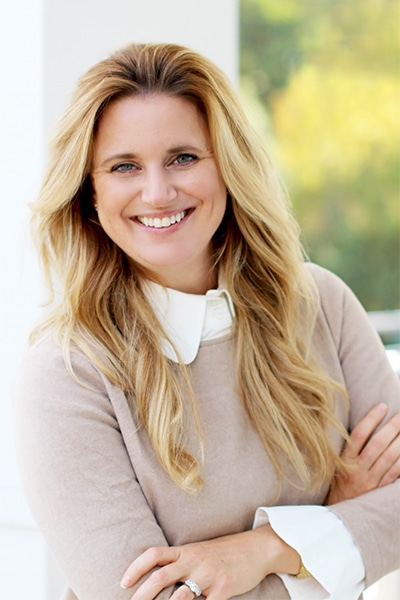 Nold got her first full-time job at Cozen O'Connor through her disarming honesty. During the interview, she admitted that she wasn't number one or two in her class, but she was every bit as good and would work just as hard. Later, her supervisors would tell her they had never heard such an honest response.
Nold's first case involved the devastating 2007 crash of a TAM Airlines flight that skidded off the runway in São Paulo, killing all onboard, including twelve bystanders. The case ended up staying in the US for two years before being refiled in Brazil, and Nold, as junior associate, seized the opportunity to learn everything she could.
Whenever the managing counsel visited the client, the defending engine manufacturer, he took Nold with him. One technical expert called her the most promising aviation lawyer he'd ever met. "My managing counsel gave me the opportunity not just to be present, but to find my voice," Nold says.
At the time, being a woman in aerospace law demanded serious sidestepping. Nold remembers male-centric socializing. But the managing partner, Rick Dunn, became her best mentor and ally. "He was always there for me, cracking doors open, even prompting conversations at dinner to include me."
Nold's next job—at a law firm in Chicago—was the exact opposite. Thrust into product liability and insurance defense, she proceeded without any supervision. Nevertheless, she excelled as a trial lawyer, individually handling administrative hearings like one regarding seven police officers charged with illegal search and seizure and serving as lead associate in a six-week trade secret trial.
In 2005, the French-based Airbus invited her to cross the pond to lead common law litigation. Although she "hadn't spoken a lick of French" since college, her biggest challenge wasn't the language barrier. Nold's husband is a lawyer too. "Relocating us to France meant diverting his career."
That wasn't the only challenge. When her litigation department was restructured with a new head, Nold was effectively demoted—one week after starting maternity leave. It was infuriating, she says, but she did what she does best: she dug in. Two years later, she was leading the team.
Eventually, Collins Aerospace called her back to the states with a tailor-made position. Two weeks later, she learned she was pregnant again—and scheduled to start working six weeks before her due date. But her general counsel surprised her with the words she claims she'd been waiting her whole life to hear: "Family is so important. Three months is a blip. Do what you can, then come back. We see you having a long career here."
Today, Nold is thriving at Collins. In a given week, she might oversee an accident investigation, regulatory issues, or need to assess liability under a commercial contract. Whatever's on her plate, she finds the experts, builds the teams, and drives the strategy.
When Collins went into lockdown three weeks after Nold returned from maternity leave, she couldn't build relationships in person or fly around to sites. Instead, she burned up the phone lines, getting advice and making connections wherever she could.
"More so than any other place I've ever worked, there is such a great sense of teamwork at Collins," says Nold. "And it's true; tone filters down from the top."
Nold claims the mentors who most impacted her career prepared her for her next step. "It wasn't about making me look good in the moment or even supporting them. They knew they were visible, and I wasn't yet. One even said, 'don't hitch your stars to mine; get to know everyone and drive your own leadership.'" Nold has passed on that advice, hiring several female lawyers and encouraging others to recognize their worth. When associates have done the background work, she gives them a voice at the table. She has late-night phone meetings with some of the firm's best lawyers, who just happen to also be young mothers.
"I believe being a mother can make you a stronger lawyer," Nold says, though she admits that "having it all" will take some redefining. Her husband's career is still recovering from her many relocations. She also wants to advocate for women in law who are judged for not having children. "Everywhere, there are still some significant glass ceilings."
Those kinds of challenges, however, spur Nold ever onward. With her far-reaching expertise, deft management style, and sensitivity to mentorship, it seems Nold will always be at the forefront of shattering preconceived notions about women at work.
---
Taming Stress
The day before one Mother's Day, Allison Nold was awake at 4 a.m., preparing an urgent arbitration demand. But that didn't faze her—she was already up breastfeeding.
How does the mother of two destress? The answer lies in her hands, taped up and covered in paint. "One of my favorite things to do is to take something and make it look different," Nold says. Whether it's moving plants in the backyard, cleaning, or painting my bathroom late at night, I just like to make change and be part of it."