Tiffany Archer leads ethics and compliance in North America, Latin America, and Europe for Panasonic Avionics, overseeing the company's global activities related to antibribery and corruption, regulatory risk, cross-border internal investigations, and reputational risk management.
Archer's interest in Panasonic stemmed from wanting to work somewhere where she could make a difference.
"When the position was offered to me nearly four years ago, the compliance department was quite small," the attorney explains. "The role reported directly to the CCO [chief compliance officer] and afforded me the opportunity to have direct, hands-on experience and help build the compliance function from the ground up."
Panasonic Avionics was also in the midst of managing its responses to a Foreign Corrupt Practices Act (FCPA) inquiry by both the Department of Justice and the US Securities and Exchange Commission. Archer thought it would be professionally rewarding to immediately dive into challenging work at the company.
Since she first came on board, Panasonic's compliance function has evolved tremendously, with a new chief ethics and compliance officer, Catherine Razzano, and additional resources to grow the team.
"I am very proud of all that our team has accomplished as we continue to build a best-in-class compliance program and implement rigorous internal controls," Archer says.
Before earning her JD at the George Washington University Law School, Archer majored in psychology and belonged to the Psi Chi psychology honor society at the University of Pennsylvania.
Studying psychological principles and theories afforded her a deep understanding of different personalities, human behaviors, and drivers of certain conduct. This understanding continues to inform her work today as she navigates Panasonic's global landscape.
"Emotional intelligence is an invaluable soft skill," Archer says. "It opens doors to building trust with business stakeholders, developing strong relationships, creating open lines of communication, and eliciting candor and honesty."
Archer's ultimate goal in any interaction is to achieve a productive outcome. In the context of ethics and compliance, the organization must calibrate an employee's moral compass and guide them so their conduct feels authentic. All the while, their conduct must also be consistent with the organization's principles.
"Empathy is a key pillar that I rely upon to be successful in my field," Archer notes. "There is something to be said about putting yourself in someone else's shoes, connecting with them on a deeper level, and effectively communicating and resolving conflicting viewpoints without tension or resistance."
In her role, Archer oversees two regions that uphold vastly different cultural norms—Europe and the Americas (North and South). She refers regularly to tips and strategies laid out in The Culture Map by Erin Meyer, which describes the cultural nuances and invisible boundaries to consider when dealing with stakeholders in different countries. Using Meyer's methodology, Archer resolves critical business matters and tactfully moderates cultural differences.
"It is no secret that one of the biggest challenges in a global organization is to manage diversity, personality differences, and inherent cultural beliefs, including cognitive bias," Archer says. "This is where I find the application of empathy to be critical, as it allows you to bring people together and provide a platform in which the team can have open dialogues, work collaboratively, and come to agreements on business decisions and appropriate behaviors to drive change."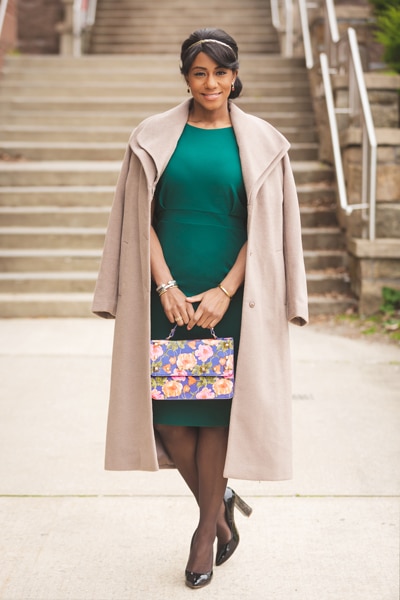 Another major challenge that Archer faces in her day-to-day is changing the narrative around compliance. "Many view compliance as the 'Department of No,' in large part because it can be perceived as a roadblock to doing business," Archer says.
"The department's key objective is not to rigidly enforce rules, but instead to empower employees with tools and resources to make ethical and informed decisions as they carry out their roles for the organization."
Archer strives to strengthen the overall organizational culture from an ethical standpoint. A strong ethical culture enables the organization to maintain a proactive—as opposed to reactive—stance toward compliance.
"To embed a culture of compliance, not only do you need the appropriate tone at the top, it's also essential that a compliance department makes it a priority to forge strong partnerships with key functions such as finance, internal audit, IT, procurement, and HR," shares Archer, who was honored with a 2020 Excellence in Compliance: Anti-Corruption award nomination by Compliance Week. "Each of these functions play a pivotal role in the success of a robust compliance program, as they help in the organization's effort to mitigate risk."
With this outlook, it's no surprise that Archer has established herself as a thought leader who will only further enhance ethics and compliance at Panasonic Avionics.