Good in-house counsel efficiently and expertly execute on legal tasks. Great in-house counsel know what it takes to learn something new.  Stephan Eberle has never shied away from learning new things at Scale Venture Partners, where he provides both the legal and the business guidance necessary to build the company into an industry leader. As general counsel and head of limited partner relations, Eberle's flair for business and legal finesse help position the firm at the forefront of one of the most competitive industries in the world.
Eberle started out as a commercial litigator after graduating from the University of California, Hastings College of Law in 1993. But after six years in the field, Eberle transitioned in-house. "I wanted to build things, not fight over them," Eberle explains. "Litigation was very interesting and taught me many of the skills I use to this day, but I needed to try something different."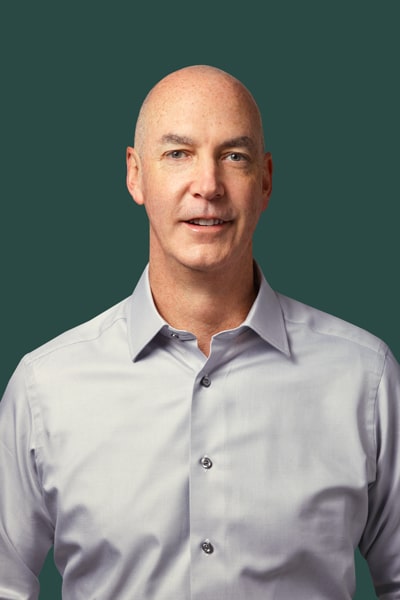 In 1999, Eberle accepted an in-house position at the SVB Financial Group & Silicon Valley Bank, where he worked on commercial transactions as well as litigation and product development. "I only expected to be there for a couple years," Eberle notes. "But there were so many great opportunities that came up while I was there that I ended up staying for more than a decade and a half."
During Eberle's seventeen-year tenure at the Silicon Valley giant, he rose from counsel to deputy general counsel and gained a broad range of experience in legal matters as well as areas like people management and mentoring, strategic investing, mergers and acquisitions, global expansion, and risk management. He also played an integral role in founding the company's venture capital investing program.
"One of Silicon Valley Bank's leaders, who eventually became CEO, called me up one day and said, 'We're looking at potentially setting up some venture funds. Would you be interested?' I had never done something like that before, but I was very interested, and the venture capital platform soon became an important part of the business," Eberle recalls. "You can't be afraid of the unknown, especially in this field. Lawyers are smart people—good at reading, analyzing, interpreting, and then applying. And that's exactly what it takes to learn something new."
It was that willingness to embrace the unknown, in addition to his extensive legal experience, that molded Eberle into a great candidate for the general counsel role at Scale Venture Partners, a venture capital firm that works with technology companies focusing on business and enterprise software, including software as a service, cloud computing, and software and development operations technology.
"In this space, you're in the innovation economy," Eberle says. "You get to see all of these emerging technologies—software that powers business, including online commerce—and work with the amazing companies that are trying to develop and deploy those technologies. It's just a fascinating part of the economy. I feel so lucky that I get to sit right in the middle of it and literally watch global business transform."
Of course, both the technology industry and the venture capital sector are highly competitive, Eberle acknowledges—but not nearly so cutthroat as Hollywood would have us believe.
"People may not realize that venture capital is extremely collaborative," the GC says. "Venture capital firm investing strategies can differ quite a bit, with some firms investing when a company is first starting out and other firms investing when a company is larger and getting close to an exit, like an IPO. That results in a need for venture firms to work—and invest—together during the life of a company to help build and grow a company. It also has resulted in a network of GCs for venture firms that work together collaboratively, which is a great resource."
"In this space, you're in the innovation economy . . . I feel so lucky that I get to sit right in the middle of it and literally watch global business transform."
Scale Venture Partners, for example, primarily works with companies that are in the initial stages of revenue. As general counsel, Eberle guides his firm's legal work on the firm's investments in those companies while ensuring that the firm's activities are in line with current laws and regulations—and there are "always" new regulations coming out, Eberle notes.
"Part of what a GC does is operationalize those laws and regulations," he says. "I focus on turning them into something that can be effectively and efficiently acted upon so that the business can remain compliant. That is a constant challenge because the laws in this space are constantly evolving and being interpreted."
Eberle doesn't mind that challenge. Far from it, especially since those challenges are balanced by the profound sense of meaning that he derives from his work as a whole.
"As head of limited partner relations, I act as the primary contact for our existing investors and also work to identify potential new investors over time," Eberle says. "Maintaining and building deep relationships with those investors is very interesting and highly rewarding.
"I get to really understand the investors themselves, the institutions and groups they're working with, and the reasons they're trying to generate returns," he continues. "We could be responsible for generating the returns that someone is depending on for their retirement, education, or health and welfare. It makes our efforts to provide solid returns for them incredibly meaningful."
Agile in Adversity
Part of what makes Stephan Eberle a great in-house counsel is his ability to adapt to—and lead through—adversity. Modern Counsel asked Eberle how he and Scale Venture Partners are handling the ongoing COVID-19 pandemic.
What are you and your fellow company leaders doing to navigate this pandemic?
Our team has been focused primarily on helping our portfolio companies navigate the economic uncertainties caused by the coronavirus pandemic. Due to the disruption of all parts of the global economy, companies need support to help them chart their course through financial and regulatory issues.
How are you helping support your team?
I've been working with our team to understand the various government programs, such as the CARES Act that could help small businesses. As part of my job is the investor relations lead, I am also helping our team communicate with our limited partners.
How is Scale Venture Partners staying strong or even trying to grow strategically during this time?
In addition to working with our current portfolio companies, our team is looking for new companies in which to invest. We have several team members, including me, who have been through the two recessions in the 2000s, and we know that it's still possible to find great companies, even when the economy is struggling. So we are continuing to seek investment opportunities.
What has the company's transition to working from home been like?
The team transitioned to working remotely quickly in early March, before it became mandatory in California. It seems to have gone smoothly, in part because we, like most tech-focused venture firms, use a lot of technology to enable us to work while out of the office. Like the rest of the world, we are using videoconferencing a lot, and because our investment focus includes technologies that foster collaborative working, we had already adopted a lot of technology to coordinate workflows.
What changes or innovations have occurred because of the transition to remote work? How have you maintained your company culture?
Because our team sits in one office, we typically have a good amount of in-person contact. That helps us share information, brainstorm, and efficiently get work completed that requires more than one person. Because we're all remote, I've found that I need to remember to reach out proactively to connect with people on projects. If I don't keep that front of mind, a day can fly by without connecting with people given the amount of work arising from the pandemic and economic uncertainty. One other way we're addressing this is by using videoconferencing not just for official meetings, but for casual gatherings, like lunch, coffee hour, etc.
For you personally, what is helping you manage everything? What are you doing, reading, watching, etc.?
On the work front, I keep a lot of to-do lists and reserve time on my calendar for project work. That helps me keep focused and avoid things slipping, but it isn't foolproof. On the personal front, like most of the world, my family and I are watching a fair amount of streaming content. My son and I finished Narcos: Mexico recently and are now watching Ken Burns's The Vietnam War series. My wife and I are starting Treme, and my daughter got us into Tiger King. As for reading, it has been hard to find time recently, but I did recently finish The Spy and the Traitor, which was an exciting story.