When picturing a public company's general counsel, what might come to mind is someone upward of fifty years old. Typically, that mental picture would be accurate. But not so for Ryan Brooks, who landed the position with Construction Partners Inc. (CPI) at thirty.
Raised in Dothan, Alabama, Brooks played basketball at Auburn University and attended Vanderbilt University Law School in Nashville. Then he returned to his home state, joining Maynard Cooper & Gale in Birmingham. He started off by focusing his banking practice on compliance before transitioning to mergers and acquisitions and securities law. He had a knack for all of it.
In 2018, he heard rumblings about a newly formed public company in his hometown. "I was fascinated that our relatively small town had fostered a public company and wanted to learn more," he says. "I looked for an opportunity to meet with the management team because I knew there must be some way that I could contribute to their success."
That company was CPI. Brooks sat down with the CEO and CFO for what he thought was a simple introduction. "It started with a conversation to learn more about the business—not only what they did, but how they got to where they were," he says. "The initial purpose of the meeting was to determine whether there were opportunities to represent them from my firm in Birmingham. But the timing was very fortuitous, because at that moment they were looking to build out their team and to transition into life as an active public company."
CPI was already very active on the acquisitions front, and leadership indicated they wanted to keep focusing on this area. Adding a general counsel role was also attractive because they needed someone to focus on capital markets and compliance aspects.
Brooks recalls thinking that, for a seasoned management team, his age would be a drawback to his ability to help. "Surprisingly, to me at least, age was not an issue at all," Brooks says. "The more we talked, the more I realized they were more interested in making sure that my character, experience, and business acumen all lined up with what they had in mind."
He soon found the company's enthusiasm set an aggressive pace. "This is a very energized and focused management team," he says. "There is no shortage to the number of topics that I might come across on a day-to-day basis."
Brooks enjoys both fleshing out areas he has prior experience in and exploring new facets of the law on a weekly basis. But for him, the most rewarding aspect of in-house practice is the ability to be proactive.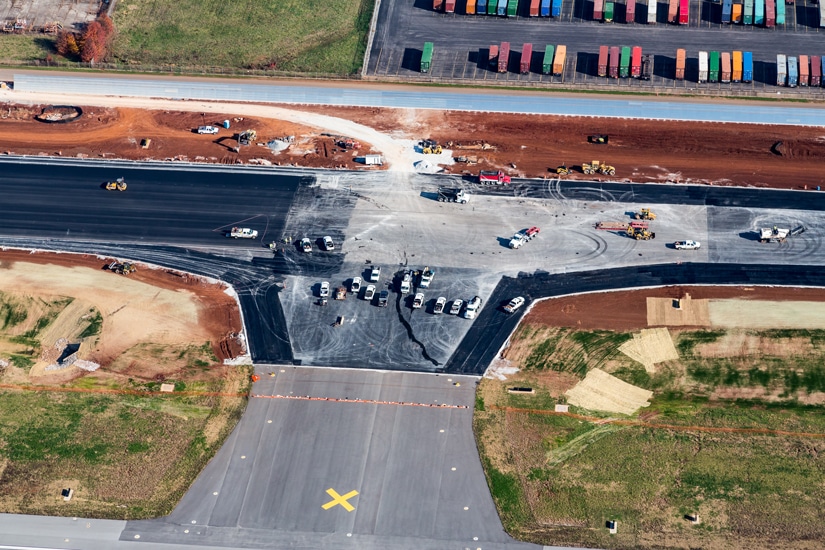 "When you're at a firm, a lot of the time, you're often forced to be reactive, rather than proactive. Here, because I'm in on the strategic meetings and sessions, I'm able to think ahead," he says. "Most of us are much better lawyers when we have the ability to plan and prepare than when we are just trying to react to whatever issue hits our desk."
Brooks also knew coming in that growing the company would be a major part of the job. After launching in 2001, CPI had expanded into a trusted acquirer of several asphalt paving companies throughout the southeastern United States. Brooks took the helm and oversaw the closing of five acquisitions in only thirteen months.
This acquisition strategy included the purchase of a liquid asphalt terminal heavily damaged by Hurricane Michael. "We bought it and basically rebuilt it. Now, it is a critical piece of our operation and services about half of our asphalt plants, and we can now buy liquid asphalt wholesale," he says. "One of the best parts of my position is the opportunity to work with the leadership of our operating subsidiaries to find opportunities to grow their companies within their respective markets."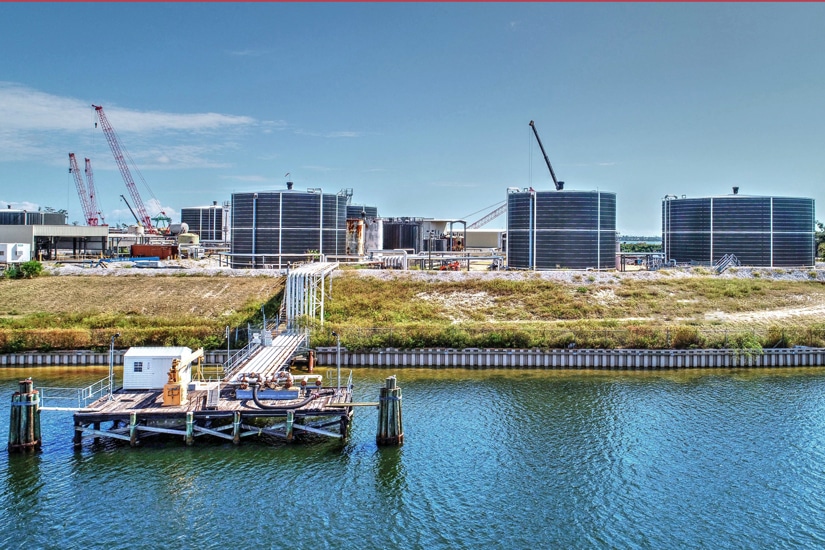 Indeed, CPI continues to press forward with more strategic acquisitions. "We're seeing a generational shift in ownership, where you've got the baby boomer generation—who have run these companies for so long and are approaching retirement age—making decisions about whether to try to hand the business off to the next generation or look for a strategic buyer," he explains. "Several of our best acquisition deals meet that criteria."
He adds that infrastructure issues are also garnering attention at the state and federal levels, paving the way for opportunities in the industry. "Folks are taking a look around and finally seeing that the nation's roads need some help. The future is very exciting."
Thanks to taking on a general counsel role so early in his career, Brooks is uniquely positioned to help manage the inevitable generational transition. Yet as he looks ahead, he thinks back to what he learned while playing basketball at Auburn. "If you trust everyone to do their jobs and empower people to do the right thing, your success rate is significantly improved, and that's when you will achieve the best results as a team."
***
Maynard Cooper & Gale:
"We congratulate our friend and former colleague, Ryan Brooks, for his talents and accomplishments as SVP of legal at Construction Partners. We look forward to continuing our relationship with Ryan and Construction Partners."
–Greg Curran, Chairman of the Firm