Noah Benz believes that most, if not all, of his career success is a direct reflection of Neenah's success.
"It's totally intertwined with it," Benz says. "I've grown up as a lawyer while learning how to be a leader within the company. That long runway has given me the opportunity to know the company board and all the key strategic players really well."
In the past fifteen years, Benz has gone from being a deputy general counsel and vice president to senior vice president, general counsel, and secretary of the company. During that same time, Neenah has grown from four facilities in the upper Midwest to operating fifteen facilities across four different countries.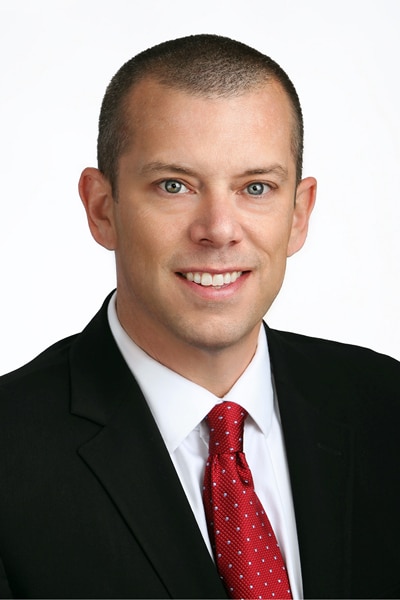 In terms of sales, the company has gone from about half a billion dollars when Benz began to more than $1 billion in sales prior to the COVID-19 pandemic. And because of innovations in its portfolio and the conservative fiscal positioning of the company, he says that Neenah is prepared to weather the pandemic quite well. This is all, he adds, due to the company's firm embrace of mergers and acquisitions.
"M&A has been the core of the education process for me," Benz says. "We've really changed the company through acquisitions and set it up for continued growth."
Neenah has spent the last decade developing a thoughtful, disciplined M&A strategy. Benz and his team typically review around twenty opportunities for every one opportunity that reaches negotiations. "That's been a huge benefit because one of the worst things you can do is acquire poorly or pay for a nonperforming company," he says. "Nothing destroys value more than that. M&A can drive value, but it has to be done really strategically."
Benz says that this disciplined diligence review process is exactly what gives his team the confidence that is required in such transactions. "When we find a company that's the right fit and it's the right situation, we acquire it in a really efficient manner and integrate that company into our business seamlessly. That really helps accelerate our growth."
The broader specialty product line that has emerged through acquisitions is also an instrumental piece in allowing Neenah to thrive despite economic recessions. For example, the company now makes media for surgical and N95 face masks, which are crucial during pandemics such as coronavirus.
"Our ability to identify opportunities and maintain a financial position of conservative liquidity enables us to acquire companies when we find the right opportunity," he says.
In his wide-ranging role, Benz handles everything from corporate governance, compliance, M&A, and employment matters to all securities filing matters for a publicly traded company.  Neenah's stock is traded on the New York Stock Exchange under the ticker symbol NP. In Europe, where Neenah doesn't have local expertise in German or Dutch law, he manages outside counsel.
"We've gone from a traditional paper company to a growing global manufacturer of specialty materials. We've really changed the underlying nature of the company and its trajectory, and we'll continue to do so."
"The more that we've grown internationally, the broader our reach is into different jurisdictions and different compliance obligations, particularly as a publicly traded company in the US. We're making sure that our subsidiaries maintain compliance in an ever-changing environment," Benz explains.
"To make sure that transition is smooth, we really have to have our compliance programs set up in a way that they're systemic, automatic, and repeatable. When we acquire a new company, we already have the script for how we're going to address a company's compliance gaps, if they have any—how we're going to identify them and then roll them into our regular cadence of review and compliance."
Though Benz is quick to bestow credit to Neenah for any professional success, it's clear that the relationship works both ways. Early in his career, he identified that going in-house would be the right move for him because of what he considers the "ownership aspect of the legal process."
"The deals you're negotiating, the contracts you're negotiating—you own them, and you live with them," Benz says. "Really what motivates me are the people in the organization, the products that we're providing to the marketplace, and having pride in both of those and having those be the best quality that they can be."
Benz says that he is driven to work for the company's stakeholders, its employees, and the communities that Neenah supports through manufacturing in local communities. And all of this is what ensures growth for the future, which he says remains a priority for Neenah.
"Our goals are to continue to grow and change the growth profile of the company, to continue the transformation that we identified as a strategic priority ten years ago," he explains. "We've gone from a traditional paper company to a growing global manufacturer of specialty materials. We've really changed the underlying nature of the company and its trajectory, and we'll continue to do so."
***
Nelson Mullins:
"In the almost twenty years that I've known Noah Benz, he has always shown himself to be a top-notch lawyer, effective leader, and thoughtful communicator. Nelson Mullins was fortunate to have him in our legal family, and I continue to be grateful to work with Noah in his current general counsel role."
–Holly Hempel, Litigation Partner