At global property and casualty insurance and reinsurance specialty provider Sompo International, the claims function has established itself as one of the most highly regarded in the industry. This is attributed to the collective expertise and client-centric approach that each of the claims teams brings to their specific product line.
The lawyers and accountants malpractice claims team, led by Melissa Demmon, vice president and claims counsel of professional liability, is one of the teams that has contributed to this group's exceptional reputation in the market. Together, the claims team plays an integral part in every transaction at Sompo International, ensuring consistent quality of service and helping drive the company's success. And Demmon, with her years of experience in the claims field, helps that vital engine run.
Demmon's legal journey began when she was a child and dreamed of becoming the first female US Attorney General. "Of course, Janet Reno kind of kiboshed that for me," she jokes. Still, she knew she was fated for law, and other than a very brief stint in litigation, she transitioned to a discipline that fit her skill set much more organically: insurance claims and coverage.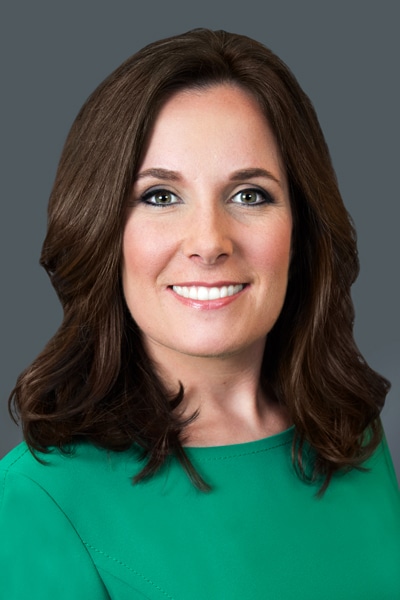 Demmon joined the firm in 2012 as an in-house claims counsel. Since then, she has relished the chance to help build Sompo International's reputation for high-quality claims work. Currently, she manages a team of five claims professionals as part of a larger professional liability claims team of thirteen. Much of her time is spent acting as facilitator and liaison to the different members of her team, though she emphasizes autonomy among her team members: "There's no reason everything needs to funnel through me."
That said, Demmon finds tremendous satisfaction in communicating with her team. She tries to lead by example, working hard not to get into the weeds for her reports when they can be doing that themselves. Instead, she prefers to be a resource for information, strategy, and contact points they may not have.
This communication style only strengthens the trust Demmon has in her team, who she describes as "a really great group of people who have a lot of depth of experience." She explains, "When I came in 2012, we were relatively new to the legal malpractice marketplace, and from day one, my mission has been to make sure that my underwriters are completely confident in me and the team with which I work."
Demmon prides herself and her team on their consistency, especially in a world where consistency doesn't always mean repetition. "The most important thing we can be is consistent in the quality of our service," she explains.
That's where communication comes in: even when Demmon and her team don't have good news for their insureds or underwriters, the news is better received when it comes from a place of credibility. Providing measured, reasoned, and unassailable analysis is essential to maintaining the claims team's reputation and relationships.
In contrast to the often male-dominated legal profession as a whole, Demmon has recalled nothing but overwhelmingly positive experiences as a woman in the claims space. She largely chalks this up to a lifetime's worth of strong, compassionate managers and mentors, who have not only given her the leadership and legal tools to succeed but also insulated her from the negative experiences that female professionals sometimes experience. "I have always felt that the claims side of the insurance industry has been a very female-friendly environment," she asserts.
The stability and consistency that claims work can grant to lawyers looking to transition from private practice doesn't hurt either. "It's a good career transition for a lot of lawyers who don't want to count their life in six-minute increments anymore but still want to apply that hard-earned knowledge and experience," Demmon notes. 
***
Traub Lieberman:
Melissa is a true professional, and her knowledge of the business of insurance as well as the complexities of litigation create an easy, collaborative relationship. She is also a thoughtful industry leader, and she is bringing the next generation along to follow in her impressive footsteps.
–Lisa Shrewsberry, Vice Chair