When asked to describe her career path, Melinda Stier affectionately labels her journey as a "Kimpton boomerang."
Stier began a career with Kimpton Hotels & Restaurants, an industry pioneer for introducing the boutique hotel concept to the United States, in 2004 but left the company after three years in 2007. Now the senior vice president and general counsel at Kimpton Hotels & Restaurants, Stier returned to Kimpton in 2016. "To me, it was a real joy that the opportunity arose for me to come back," Stier says.
"When I left Kimpton, I was pursuing a long-held dream to spend at least some time in my career in international human rights, which came from a place of compassion for others and a global perspective. Quite honestly, that interest tied into the reason why I came back," Stier explains.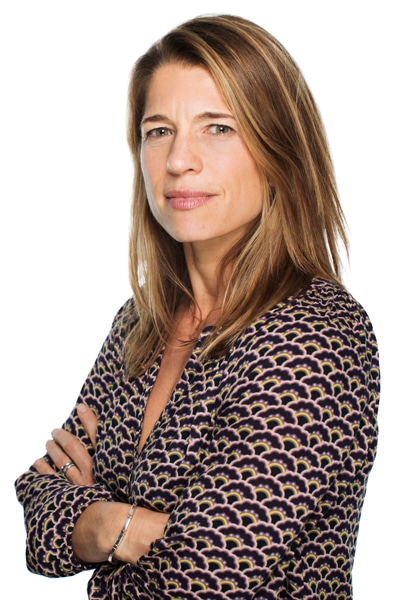 She returned to Kimpton almost two years after its acquisition by InterContinental Hotels Group (IHG) in 2015. "As a result, I was coming back to a new chapter for the company. I was completely drawn to the global aspect of that and the aspiration to grow the Kimpton brand globally," she says.
Stier was interested in connecting her legal career to a global enterprise and returning to Kimpton offered the perfect opportunity for exactly that. In her current role, Stier is responsible for working on all development deals in the Americas. "I negotiate the management contracts, and I have been able to do that now in Mexico, Honduras, and Grenada—all of these different destinations for us," she says. This new role has not only come with new experiences and opportunities but also new lessons for her. "It has allowed me to expand my horizons, and I have learned about new areas of law."
With these new lessons, Stier is also particularly enthusiastic about the focus on education and training that IHG, as an umbrella company, has offered to employees at Kimpton. "They [IHG] truly do utilize resources to enhance our skill sets," Stier says. Due to the nature of her primary negotiation responsibilities, Stier has found these training offerings to be integral in honing her negotiation skills.
"We had a comprehensive negotiations training that was led by one of Harvard Business School's negotiations professors, and in addition to that we also have ongoing trainings at Kimpton that focus solely on honing your interpersonal skills," Stier explains. "These training courses are phenomenal, and they truly build on the workplace culture at Kimpton; we want people to improve themselves."
This emphasis on education and continuous improvement speaks to the nature of Kimpton's ever-evolving legal function. With the changes in technology and industry trends, the hospitality industry must focus on new areas of significance, such as data privacy. "It's a noticeable trend, and not only do we have an entire part of the organization that focuses on that, but it is beginning to come up in our contractual negotiations," Stier says. "It's important for counsel to know where various states are with laws regarding this area."
Kimpton's US offices, based out of California, have adapted to the California Consumer Privacy Act (CCPA), a statewide statute set in place to enhance privacy rights and consumer protection for citizens of California.
The EU and EEA areas have already enacted a similar law regarding data privacy and protection: the Global Data Protection Regulation (GDPR). "It's a consumer-wide issue, but because we are a global organization that is grown out of the UK, we have had a real leg up on CCPA thanks to GDPR," Stier says.
Just as it is vital for the legal team to gain the trust of the companies and property owners that Kimpton negotiates with, Stier believes that a strong legal team is founded on trust. "You have to have the confidence that your employer trusts you, and on the flip side, I have to have the confidence that my team is going to take responsibility for the subject matter in their job descriptions. From time to time, that requires giving people the benefit of the doubt, but trust and complementary skills are what keep my team so unified."