It's not every day that you meet an executive who's been at the same company for almost thirty years. But Barclays Director Martin Goldberg is just such an executive. And resilience has been a key factor to his career success and longevity.
His history with Barclays goes back to 1992, when he joined Lehman Brothers. Barclays later purchased Lehman Brothers out of bankruptcy in 2008. Goldberg cites a mix of company culture, amazing colleagues, and his genuine love of the job as reasons he opted to stay with both companies for so many years.
"The main reason is I like the work," he says. "I've enjoyed the people. I have felt comfortable at each stage. Barclays has a very collegial and very driven professional culture about it."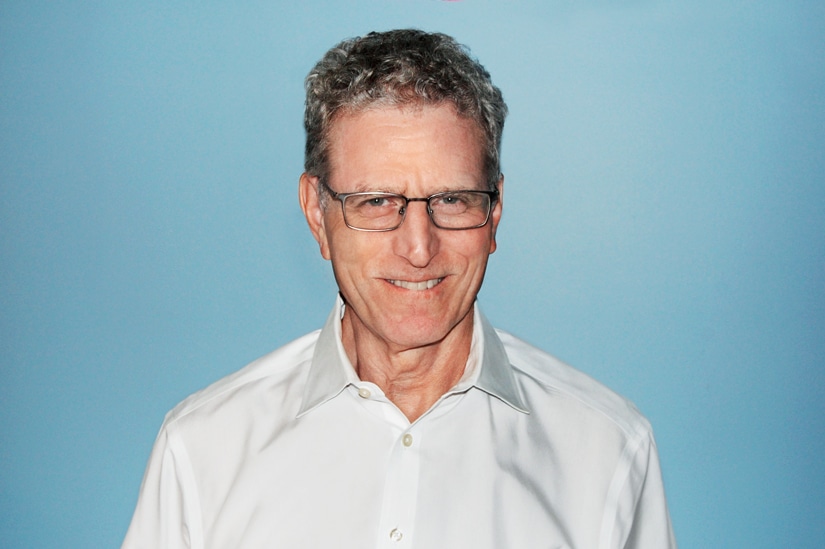 Goldberg's main work at Barclays and Lehman Brothers has revolved around the business of new issue bonds. In particular, he has advised the business on investment-grade bond issues. He also worked for Lehman Brothers in London as a product manager for medium-term notes and commercial paper.
In early 2010, Goldberg became the chairperson of the Barclays new issue bonds commitment committee, which reviews the company's participation in different types of new issues of fixed-income securities. Goldberg estimates he spends about 40 to 50 percent of his time on the commitment committee role and the rest of his time doing core legal work.
"My role [on that committee] is not, strictly speaking, a legal role, but it helps to have a legal background to make sure we have done the right diligence and are careful and thoughtful before we participate in any of those transactions," he says.
"Sometimes, there are inevitable hassles and aggravations. Not everybody appreciates having to deal with commitment committee because they have a lot of other things to do. But it creates accountability, which is important. It can be a delicate balance between the desire to accommodate the bankers, who want to move quickly to satisfy clients, and the need for discipline and controls around our processes."
The financial industry has certainly gone through major changes since 1992, and Goldberg has seen them all. The director specifically points to the expansion of private equity and hedge funds. He also saw the genesis of the Sarbanes–Oxley Act, expanded regulation after the Great Recession, and the more widespread use of derivatives.
In addition to industry changes, Goldberg saw Lehman Brothers and later Barclays evolve and adapt after major world tragedies, including the IRA bombings in London and the attacks on September 11, 2001. He was working across the street from the World Trade Center in downtown Manhattan on 9/11. Although he got out of the building with plenty of time to spare, debris fell onto Lehman Brothers' headquarters, which prompted a search for new temporary offices.
"Those of us in the legal department ended up working for three to six months or so out of the conference rooms of relationship law firms," he says. "Lehman Brothers did a terrific job of keeping the bank running."
"I've enjoyed the people. I have felt comfortable at each stage. Barclays has a very collegial and very driven professional culture about it."
Then Lehman Brothers went bankrupt. Barclays promptly purchased the company, which Goldberg described as an "extremely fortunate" situation for many Lehman employees—one that saw him able to stay on after the acquisition.
"I would say the first six months were particularly difficult," he says. "Eventually, it worked out, and I've been with them since."
There is never a dull moment in Goldberg's professional life, but he still makes time to give back to the community. Today, he is the chairperson of the board for New York Junior Tennis & Learning, a nonprofit organization started by Arthur Ashe and other leading US tennis players nearly fifty years ago. Goldberg played tennis on the "very lowest fringes of the pro tennis circuit" in his younger days. He even taught tennis abroad between college at Williams and law school at Cornell. It is clear that he is extremely passionate about his work at NYJTL.
"NYJTL has a variety of programs to help underserved New York City children with their education, life skills, and tennis skills," he says. "One of our real recent achievements is building a tennis and education center in one of the poorest congressional districts in the US, located in the South Bronx, called the Cary Leeds Center for Tennis and Learning. It's a terrific facility in a poor area, and we work hard to get it to help serve the organization's mission and manage it financially."
Resilience continues to be a major theme for Goldberg. With COVID-19 still dominating daily conversations and affecting people's day-to-day lives, Goldberg believes exhibiting resilience is more important than ever.
"It's important to focus on your work and make sure you're not dropping the ball or perceived to be dropping the ball in some manner," he says. "You also need some luck, and if you have some bad luck, you've got to be resilient and get up and move on to the next challenge."
---
Simpson Thacher:
"As outside counsel, we at Simpson Thacher have had the pleasure of working closely with Martin Goldberg throughout his career. He has superb judgment and possesses keen foresight and strategic savvy."
-Roxane Reardon, Partner