In 2016, Cox Enterprises, the parent to a collection of companies that each operated somewhat autonomously, created a legal group charged with improving companywide litigation strategy. Several top legal professionals from one of the divisions, Cox Communications, moved to the parent company to create the legal Center of Excellence.
"The general counsel asked my boss to come over from Cox Communications to create the Center of Excellence because we'd run so many major litigation cases," says Marcus Delgado, Cox Enterprises' assistant general counsel and chief IP counsel.
After hiring a few additional attorneys and paralegals, the Center of Excellence began reforming how the legal function operated.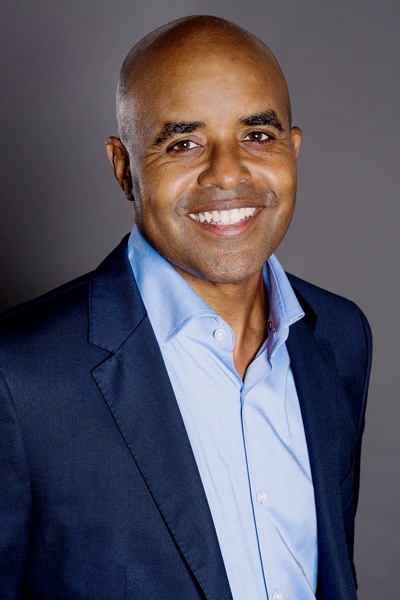 The Center has become a valuable partner to individual Cox companies' legal teams. Delgado and his colleagues have spawned unified litigation strategies, harmonized e-discovery practices, standardized common forms and documents, and reduced enterprise-wide legal spending by taking on some tasks formerly delegated to outside counsel.
It took deft diplomacy to gain initial support for the Center concept. Divisional legal teams were unsure about whether their roles would change and whether they would be absorbed by the Center. That was never the intent, Delgado says.
"We made it clear that we were providing a service and that the other legal teams were our clients," he says. The idea was to make legal more effective and efficient by promoting best practices and sharing knowledge, with the Center acting as a conduit. The Center quickly proved its worth, and any apprehension has long since been buried.
Cox Enterprises, a privately held global company with more than fifty thousand employees and $21 billion in revenue, operates in many industries with varying legal needs. Cox's best-known brands, such as Cox Communications, Kelley Blue Book, and Autotrader, are leaders in communications and automotive services. The company also has a growing presence in clean technology, healthcare, and e-sports.
Despite this wide breadth of markets, Cox's three main companies share some common legal challenges, such as intellectual property litigation. "Our companies are in spaces that are changing rapidly," Delgado says. "It's crucial that they innovate and come up with new ideas."  Cox Enterprises' fast-to-market products and services have made them targets of patent infringement claims.
Creating better litigation processes, especially for major cases, was a primary motivator for developing the Center. "We wanted to develop a unified strategy for larger cases and use learnings from different cases throughout the company," Delgado says.
One of the first areas the Center tackled was standardizing litigation hold procedures. In the event of a lawsuit, preserving any documentation potentially relevant to the case becomes critical. When different parts of the company have their own litigation hold procedures, they could inadvertently erase or destroy crucial documents.
"Our companies are in spaces that are changing rapidly. It's crucial that they innovate and come up with new ideas."
Thus, promptly notifying the right people within Cox Enterprises of potential litigation is vital. "Courts expect sophisticated processes for collection and management of documents," Delgado says. The Center established a set of tools throughout Cox Enterprises to quickly notify custodians responsible for holding documents when a possible lawsuit arises. The Center then collects relevant documents and holds them.
The Center further shored up litigation practices by implementing a comprehensive e-discovery policy. Working with information technology personnel, it developed standards for how long to store certain types of documents and where to preserve them. This effort was complex, given that the company uses cloud services and that key documents may be stored on employees' mobile devices.
When it comes to sensitive documents, like financial records, the need for preservation can be far-reaching. "Sometimes entire databases go on hold," Delgado says. As more information moves to the cloud, the Center is working closely with third-party software and storage vendors on litigation hold efforts.
The Center runs training sessions on good litigation hold practices and on how Cox companies can improve their chances of prevailing in court. For instance, it educates employees about proper and improper email communication. "We've had cases where our emails have been very damaging," Delgado notes.
Lawyers for Cox subsidiaries have also benefited from deposition training. "It's about how to behave properly on depositions," Delgado says. "This includes knowing what's privileged between clients and attorneys, and the same for trial witnesses." The Center now offers a single point of legal training for the entire company rather than leaving such efforts to subsidiaries.
"We wanted to develop a unified strategy for larger cases and use learnings from different cases throughout the company."
Because it leads litigation strategy on major cases, the Center has applied lessons learned in cases from one subsidiary to similar cases in other divisions. The Center has also standardized some provisions and agreements in contracts that can be effective in avoiding litigation.
The Center also contributes more directly to the company's bottom line. Working with its financial teams, the Center provides education and advice on how the company can best position itself to make claims against customers that declare bankruptcy. Sometimes, it provides consulting for major bankruptcy cases. "One Cox division recently went through the bankruptcy of a large automotive company," Delgado says. "Our team was heavily involved in negotiating with the trustee to ensure that Cox's interests were protected."
Additionally, the Center assumed duties for responding to subpoenas company-wide rather than relying on outside counsel, thereby reducing that division's legal spend for subpoenas by 15 to 20 percent. To track progress, the Center's legal professionals and the legal operations team provide monthly metrics to top management. These numbers include legal costs, estimated cost savings, time spent on legal matters, and how quickly the company is resolving cases.
The Center of Excellence has clearly accomplished what it set out to do and has the numbers to prove it. It is the best of both worlds, with the Center of Excellence helping make lawyers with the most intimate knowledge of the individual businesses more effective—just as envisioned.