A sealed banker's box sat atop Jonathan D. Selbin's desk. He had finished five days of depositions with a client involved in a massive class-action lawsuit against Home Depot, the ultimate settlement of which would eventuate sweeping changes in the company's hiring and promotion practices. Up until the suit, men and women were placed in almost entirely different pipelines. Men started on the sales floor, where they were on a fast track for promotion, management, and sometimes even vice-president-level positions. Women were relegated to cashier roles and, at best, promotion to the customer service desk. A gender-based glass barrier to promotions had been either consciously or unconsciously created and maintained.
Selbin shared more about himself with this client than many, due to the sheer number of deposition days required. He shared the stories of his parents engaging in civil rights work in the 1950s and 1960s and Vietnam War protests in the 1960s and 1970s in Baton Rouge, Louisiana. Calls for his father's firing from Louisiana State University were common, but both his mother and father believed, like the saying, that staying neutral was tantamount to siding with the oppressors. Selbin's mother, who is Jewish, fled Nazi Germany in 1937 with the assistance of multiple people, including a State Department officer who granted her a visa and a Czech reporter who fended off Nazi soldiers hassling her family on a train out of the country.
But that didn't explain the banker's box. "After all of those days, I couldn't believe there might be more—more documents or more evidence," Selbin says. There wasn't.
"Inside was a white cowboy hat and a note," Selbin remembers. "The note said, 'You wear the white hat. You made me feel like Rosa Parks, and you helped me from the back of the bus.'" Selbin still has the hat and the note to remember why he does what he does.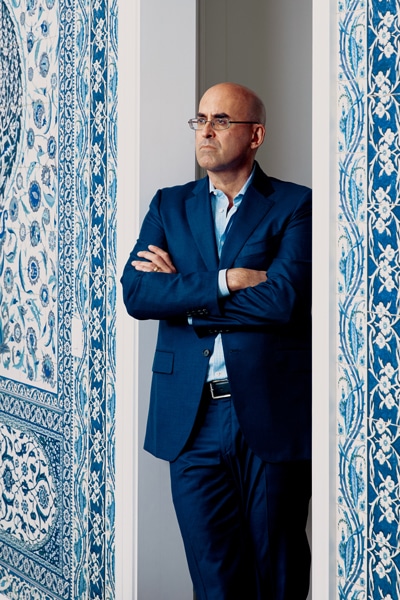 The Little Guy
For twenty-five years at the firm Lieff Cabraser Heimann & Bernstein, Selbin has acted as a voice for defrauded consumers, victims of environmental torts, employees who've been discriminated against, and small businesses fighting much larger corporations. "In everything that we do, we represent the victims of misconduct," Selbin says. "Big companies have the power and the money to afford the very best and biggest firms to represent them, and they're entitled to that. Our job is to level the playing field."
Selbin's colleagues have the highest opinion of his abilities and inclinations. "Working with Jonathan has always been a pleasure because it is so clear that his number one priority is helping the class members he represents," says Steven Weisbrot, Esquire, chief innovation officer at Angeion Group.
The Home Depot class-action litigation would result in the complete restructuring of the company's employee pipeline, and Selbin gives them credit for how quickly they changed course. "They wholeheartedly embraced the changes we wanted them to make in their hiring and promotion practices," the lawyer says. "They realized they'd be a better and stronger company if they valued women and men equally."
It's a sentiment that Selbin practices as much as he preaches. When his firm represented the plaintiffs in a class-action suit involving the conduct of former gynecologist Dr. George Tyndall—accused of decades of gender violence and sexual abuse by countless students at the University of Southern California—Selbin elected not to assume a lead chair role on the well-publicized case.
"There were already two men, and there was something odd about three male lawyers representing literally thousands of women," Selbin says. He supported his junior partner Annika Martin obtaining that role in the case, which eventually resulted in widespread and sweeping institutional changes and payment of $215 million to the class, the largest sex abuse class action settlement ever. "It's important to help younger partners find their footing and role as leaders, and this case was a high-profile chance to do it."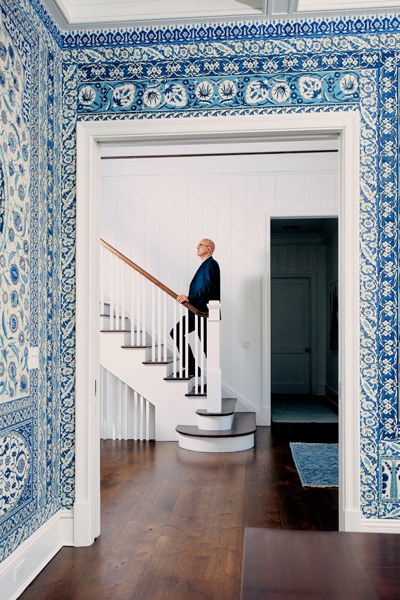 Creating Foundational Change
Selbin and his family are also doing their part to carry on the tradition laid down by his parents. After the presidential election of 2016, Selbin says, it was time to make their own stand. "Within days, we were being hit with requests from every imaginable wonderful organization that was going to need help in the next four years," Selbin says. "Civil rights organizations, women's rights organizations, immigrant rights organizations: we wanted to help them all but wanted to make a more impactful difference."
The family (including Selbin's now sixteen-year-old son) decided that working to ensure voting rights in areas widely known for discriminating against minority voters would help create the most change. "The hope is that more people will have access to exercise their right to vote, and when more people have and can exercise that right, the outcomes are better."
In partnership with nonprofit Equal Justice Works, the Selbin Voting Rights Fellowship offers an opportunity for a new lawyer to work for voting rights on behalf of citizens who often face hurdles in trying to secure voting access. "We're not under any illusions this one person is going to change the world. But they will make a difference." The fellowship is on its second fellow, who is working in partnership with the Brennan Center for Justice policy group.
Equal Justice Works has also had a larger impact on Selbin's spare time. The lawyer is a board member for the nonprofit, whoslie mission is "create opportunities for lawyers to transform their passion for equal justice into a lifelong commitment to public service." It's a mission close to the lawyer's heart.
Class Action 101
Jonathan D. Selbin has engaged in a wide variety of class-action matters over the years and understands the negative public perception those suits may carry. That's why the "Front-Loader Odor" suit of the 2010s was so impactful. Whirlpool and other brand front-load washing machines that failed to self-clean became mold and bacteria cesspools. The companies had not only failed to adequately notify customers about the new care requirements of the decades-old technology consumers assumed they understood, but also responded to complaints by trying to sell customers a special cleaning product to keep mold from developing. "It's the kind of case that everyone can relate to and understand," Selbin says.
***
Expertise Spotlight

Tapped by leading law firms around the globe to manage the most complex class actions, Angeion Group is setting a new standard for innovation in settlement administration and legal notice. Led by a proven executive team that has supported more than 2,000 class action administrations and the distribution of more than $10 billion to class members, Angeion has become one of the most trusted service providers in the legal industry, supporting a prestigious array of clients worldwide.
Since its founding in 2013, the company has changed the status quo in class action notice, harnessing the power of digital media in novel ways. Through its deep media experience, substantial legal expertise, and the ability to think outside the box, Angeion is helping its clients reach millions—even billions—of class members more effectively than ever before.
Through its dedicated infrastructure, flexible use of technology, and dedicated employees, the company has also raised the bar for customer service excellence in complex claims review and administration, giving counsel and the court peace of mind. In 2019, Angeion Group was recognized as part of the Inc. 5000 as one of fastest growing companies in the United States.
***
JND Legal Administration:
"Jonathan is a litigator's litigator. He always sees the forest through the trees and fights for what is right and what makes sense, rather than to simply make a point. It has been a pleasure working with him on many of his important settlements."
–Jennifer M. Keough, CEO and Co-founder