When looking at the career trajectory of Jonathan Anastasia, it may seem like he had a sudden change of heart. After graduating from the United States Military Academy at West Point, he served in the US Army from 2001 to 2006, ascending to the rank of captain by the time he left. After that, it was on to a legal career that eventually brought him to Mastercard.
But Jonathan's two seemingly separate paths are far more intertwined than it looks on paper. This was not an instance of a soldier who suddenly wanted to become a lawyer. In fact, Jonathan's own lineage was already populated by a long line of military personnel and counsel, including his father (who serves in the Coast Guard), his grandfather (who was an Air Force colonel), his uncle (who works as a litigator), and his brother, who's currently at Locke Lord.
"There was this period knowing that I wanted to be part of the military," Jonathan remembers. "At the same time, I had a bunch of lawyers throughout my family, and I probably knew when I was about fifteen that I wanted to be a lawyer. So it's always been my mindset. I knew both things that I was supposed to do and was just figuring out the best way to approach it and go about it."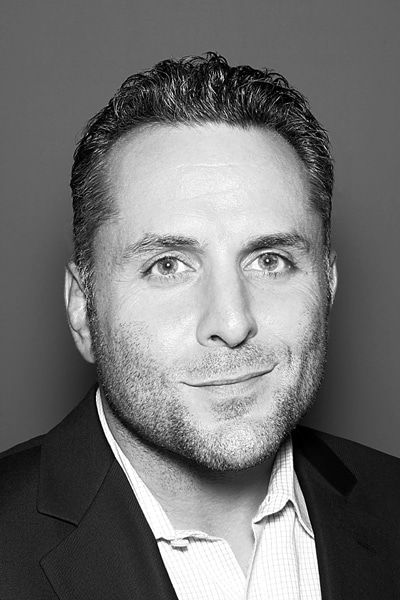 Even while Jonathan was at West Point studying systems engineering, he made sure to fortify his schedule with law courses.
"One of my best memories was my constitutional law class," he says. "We went down to the Supreme Court, heard a case argued, and we got to meet Associate Justice David Souter afterward. I was just struck by his incredible brilliance—the immediate recall of facts and the way he would lead the discussion in different ways. It wasn't just the legal pieces of the analysis but the way he brought together all of the elements in way that immersed you. It was clear that you're not just an attorney; you're also a storyteller. That always stuck with me."
Following his military service, Jonathan graduated from Brooklyn Law School before becoming an associate at Crowell & Morning. But it's at Mastercard where he's found the total convergence of the skills he's picked up throughout his career.
"Don't get me wrong, I loved my law firm," he clarifies. "But at the same time, you're driven by the billable hour." Mastercard, on the other hand, offered a more dynamic environment. "At first, I was senior counsel at Mastercard Labs, which is the research and development innovation hub of the company. It's our internal disruption engine, designed to create new products and solutions throughout the organization and for our customers. I was just being thrown into the deep end of total innovation and seeing things in a completely different light. It felt like managing a start-up inside of a major organization."
In his current role as senior vice president and assistant general counsel for cyber and intelligence solutions—a position he's held for close to two years—Jonathan supports the cyberintelligence solutions team, which figures out how to commercialize the methods Mastercard has developed to ensure the safety of its network, then provide those to customers.
"When I think about the industrial defense base of the government, we provide agencies and soldiers on the ground with tools that will keep them safe. This isn't all that different. It's such a cool confluence of my past and my present."
"Back in the day, it was just the swipe card, then a chip card," he elaborates. "It's obviously expanded to people using their computers, their phones, or other devices. All of the solutions we provide and have developed are in the mindset of, 'How do you continue to grow and support that wider ecosystem?' Analytics, cybersecurity, artificial intelligence, biometrics, digital identity—all of those now go into what we refer to as 'connected intelligence.'"
The scope of Jonathan's work expanded once again in 2019 when, while at an off-site retreat, Mastercard President of Cyber and Intelligence Solutions Ajay Bhalla asked where the next big idea was coming from. How could the company keep generating services revenue while also growing it to help both the organization and its customers?
Jonathan had an idea.
"I had a hypothesis—what if we looked across cyberintelligence solutions?" he says. "So we picked out our cybersecurity tools, our AI tools, our biometric tools, and our digital-identity tools, then dropped everything into a start-up. We unmoored these tools from financial services so they were unrelated to payments, and we started going after an entirely different segmentation. Would that start-up have value? I believed that yes, it would."
These days, Jonathan is essentially pulling double duty, performing all of his previous roles while also managing this New Security Services business team. The goal is to use the technology in places where it's never been used in order to generate new revenue streams. While everything is still in relatively early stages, Jonathan is enlivened by the challenge, especially as he gets to draw from his time in the military.
"When I think about the industrial defense base of the government, we provide agencies and soldiers on the ground with tools that will keep them safe," he notes. "This isn't all that different. It's such a cool confluence of my past and my present."
***
ARHMF:
"In our years of working together, Jonathan has consistently proven to be a highly skilled lawyer. His leadership extends beyond day-to-day legal work, as evidenced by his expansion of Mastercard's work with diverse minority firms." 
–Asnardo Garro, Partner