When Mission: Impossible 7 finally comes out, millions of fans worldwide will watch Tom Cruise traverse Venice's canals and flee through Norway's mountains. Behind the scenes, hundreds of crew members will have performed specialized jobs to bring the movie to life.
While international film production is always tricky, 2020 made this endeavor especially challenging. The COVID-19 pandemic halted shooting several times and forced Paramount to delay the film's release. In the United States, one small legal team worked behind the scenes to maintain safe working environments and keep the green light on.
ViacomCBS Senior Vice President and Employment Counsel John Dabney advises the mass media giant's companies, including Paramount, MTV, CBS, and Nickelodeon, on domestic and international employment law. It's a complicated job. Dabney, based in New York City, is part of the wider employment law team and is responsible for advising the international arm of the business, which requires familiarity with many jurisdictions, all with differing laws and cultures. Extensive travel is one of the only ways to understand the client.
The latest installment in the MI franchise is the perfect case study of Dabney's work. As the lead labor lawyer for the ViacomCBS international business, he provides daily guidance to business line leaders, HR, and production teams. "We are a content company. To create revenue, we must create content. And creating content in a COVID world is hard," he says.
Thankfully, Dabney has been developing expertise in international employment law since he joined Viacom in 2005. He oversees the international employment legal function and coordinates legal counsel in all locations where ViacomCBS operates.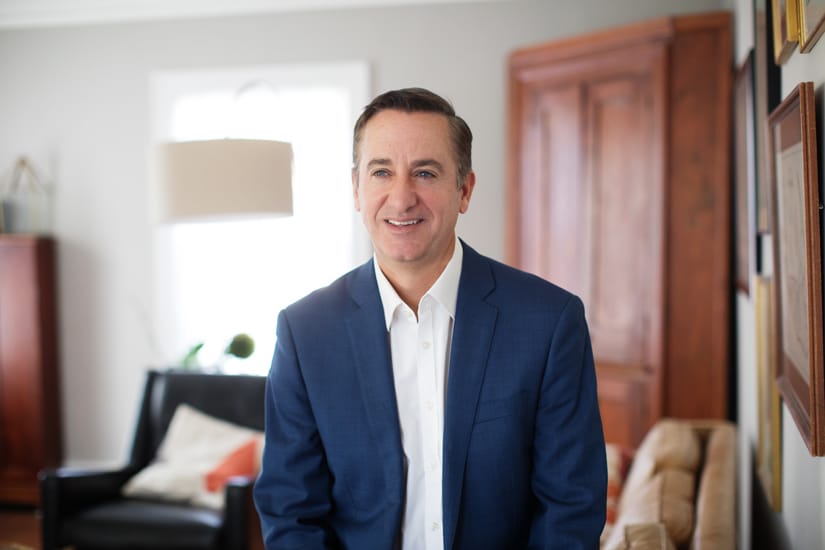 Mission: Impossible 7 follows protagonist Ethan Hunt from London to Norway to Rome and beyond. During production, Dabney drew upon his global expertise to help Paramount navigate COVID-19 regulations and testing restrictions that varied from country to country. Employers who required clinical testing and collected sensitive health data also had to respect certain privacy guidelines.
In Norway, for example, production appointed a COVID-19 compliance officer and tested hundreds of people on a weekly basis. Paramount hired private health service providers, isolated crews on a Norwegian cruise liner, and avoided contact with the public.
Dabney handles these and other employment issues on a daily basis, as ViacomCBS has boots on the ground in twenty-plus countries. The unusual structure is part of the company's strategy and success. "Unlike many of our competitors, we're localizing content and creating international brands," Dabney says. "It's important that we have credibility and an actual presence in places like Singapore, Berlin, Madrid, and São Paolo."
While Dabney considers himself culturally aware, he knows no single lawyer can master the nuances of multiple jurisdictions on five continents. That's why he and his clients at ViacomCBS have tapped into a global network of employment law firms known as Ius Laboris. The leading service provider supports companies' international operations. Dabney says ViacomCBS was the among the first multinational clients to launch a fixed-fee arrangement with the organization.
Ius Laboris partners and other outside firms handle routine matters, while Dabney's office contends with issues where there could be substantial exposure, large mergers and acquisitions, and policy matters. This structure lets legal support twenty-plus global offices in a cost-effective, consistent way, without a staff employment lawyer in-house at each location.
"Unlike many of our competitors, we're localizing content and creating international brands. It's important that we have credibility and an actual presence in places like Singapore, Berlin, Madrid, and São Paolo."
While outside firms are critical to the strategy, Dabney is a big believer in face-to-face interaction. "In-person meetings help create valuable relationships and allow me to become a better advocate because I get a deeper sense of what's actually going on in different offices around the world," he says. In the months before COVID-19 hit, Dabney visited colleagues in seven countries over a ten-week period. His itinerary included Mexico, Hungary, Poland, Russia, and Dubai.
Dabney has been lucky enough to have a supportive manager who has given him stretch assignments and helped him step into an important international role. He started at Viacom in a junior role, became a senior counsel, and later assumed a senior vice president role. Over time, he's worked hard to learn as much as possible while leveraging outside partners and internal subject matter experts.
"You have to get comfortable being uncomfortable when you work in different languages, cultures, and contexts," he says. "You're never going to have all the facts or understand every little nuance, but over time you will be able to triage problems, spot issues, and make quick and accurate risk assessments."
Like all employment lawyers, Dabney advises HR on litigation risks and negotiates contracts. He also oversees employee privacy matters, looks after employee benefits, and supports the internal mergers and acquisitions team on domestic and international deals. In late 2019, Viacom and CBS merged, creating a behemoth media conglomerate with an estimated $30 billion in annual revenues. During a critical integration period, Dabney focused on the impact on employees, updating benefits, policies, training, and other key areas.
Entertainment is facing some notable challenges. COVID-19 slowed the pace of content production and forced Dabney to halt all international travel. As the industry recovers, he's looking forward to racking up his frequent flier miles while helping ViacomCBS launch a major streaming service and advance other important initiatives.
***
Kauff McGuire & Margolis:
"Thank you, John, for your work with us while at Kauff McGuire & Margolis, and for your continued confidence in our ability to support you and ViacomCBS."
–Michele Coyne, Member