Jason Skinder had already earned two degrees when he received what he calls the best advice of his career: go back to school. At that point, Skinder was two years out of law school, and he held an in-house intellectual property attorney role at research and development laboratory Walker Digital. Still, his drive and innate love of learning pushed him to leave the lab and pursue a second bachelor's degree in electrical engineering and computer science at the University of Michigan.
"That advice ended up being so accurate," Skinder says. "Having a technical background has opened up every door in my career since then." Indeed, the knowledge that Skinder acquired at Michigan has allowed him to thrive in IP law, propelling him to his current position as chief IP counsel in the connected enterprise division at technology conglomerate Honeywell.
Before Honeywell, Skinder further developed his IP expertise through roles at Wilmer Cutler Pickering Hale and Dorr (WilmerHale), Apple, and Aptiv. At IP litigation firm WilmerHale, Skinder gained experience litigating patents before the United States International Trade Commission and in other courts. His final case, the first round of litigation between technology companies Apple and Nokia, introduced him to parties at Apple interested in his skill set.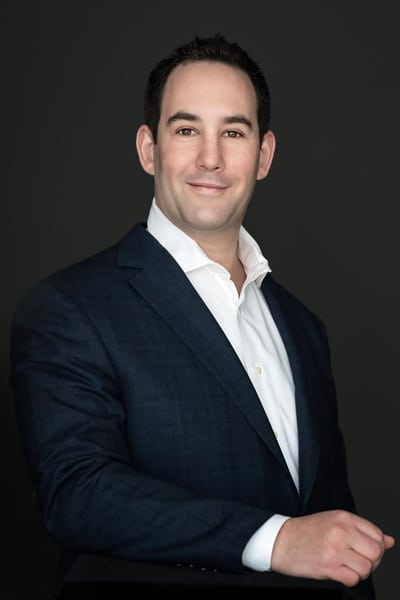 "Apple was looking for someone with a litigation background to come in and manage their user interface portfolio, as they had just launched their global litigation campaign against Samsung, Motorola, and HTC," explains Skinder, who traveled the world defending Apple's patents during his time at the company.
Beyond handling patent prosecution, which required him to collaborate with design and software engineering teams to understand Apple's new releases, Skinder branched out into areas including appeals and licensing as he continued evolving as an attorney.
His desire for growth led Skinder to make the jump from Apple to Aptiv, another technology company. As Aptiv's global patent counsel, he took charge of a fledgling autonomous vehicle program.
"I helped build the IP strategy around a whole new vertical for the company," he says. On top of leading the IP development program and building out a trade secrets program, Skinder managed patent litigation and standard essential patent litigation in the wireless space involving Aptiv's customers.
His efforts to set up the autonomous vehicle program at Aptiv readied Skinder for his work at Honeywell, which he joined just as a new division was coming online. Right off the bat, he became responsible for creating this division's trade secret, code handling, and open-source software policies as well as building a patent portfolio––refocusing an inherited portfolio with organic additions in alignment with his own quality-over-quantity perspective.
In addition to getting the division's IP program off the ground, Skinder oversees litigation, investigates opportunities for portfolio monetization, and incorporates IP language into customer agreements. With so many elements to juggle, he must constantly switch contexts throughout the day. "It'd be great if I could clone myself, maybe five or six times," he jokes.
To succeed in such a demanding role, Skinder has relied on tactics honed over the course of his career to date. For instance, he has brought certain aspects of Apple's start-up mentality to Honeywell. "I've managed to cut a lot of red tape out of processes to make things run more efficiently," he says. He also prioritizes clear, efficient communication.
"I'm hoping to build a bigger pipeline of innovation—to ensure that products being developed within the division come through the IP department for review so that we're protecting all our differentiation."
Fortunately, Skinder's education, technical know-how, and passion for learning about Honeywell's technologies have streamlined his interactions with inventors and other members of the company's internal teams. As he puts it, "I can talk the talk, so our engineers trust me to understand the value of what they're working on."
Building trust matters to Skinder across his professional relationships. To encourage his colleagues to reach out to him for assistance, he strives to remain accessible and to deliver reliable results when people do come to him with problems. That way, others in the company can focus on the products they're developing without worrying about IP.
Furthermore, Skinder has used his relationships to increase his awareness of the division as a whole. He admits that COVID-19 has made it more difficult to gather insights, but this difficulty hasn't slowed his ambitions. "I'm hoping to build a bigger pipeline of innovation—to ensure every product being developed within the division come through the IP department for review so that we're protecting all our differentiation," he says.
Skinder's personal investment in his work is clear from his dedication to safeguarding Honeywell's advancements. Yet he's equally invested in respecting the human side of technology.
"As much as I want to be an aggressive advocate for the company, I try to remember that there's a person, not a robot, on the other side of the negotiating table from me," Skinder says. It's a balancing act, but Skinder has proven he's prepared to take it on.