When you handle the legal end of finalizing deals worth hundreds of millions—if not billions—of dollars, it's best not to get intimidated by the big numbers at stake. Although Chris Weinstock, executive vice president and deputy general counsel for residential mortgage giant PennyMac, concedes it took time to learn that lesson.
"I worked on more garden-variety warehouse lending transactions before I joined PennyMac but had also negotiated strategic alliances with all sorts of Fortune 500 companies," he recalls. "I was used to that. Some of the innovative transactions we're involved with here really go beyond the norm. It's easy to be intimidated by a $1 billion transaction and what happens if it doesn't actually get closed on Tuesday like it's supposed to. It's a matter of getting used to delays and the complexity of everything involved and coming up with problem-solving alternatives."
Since joining the company in 2015, Weinstock has become intimately familiar with the process, helping carry major deals across the finish line. From securing term notes worth up to $650 million for mortgage servicing rights to bolster the company's capital structure to finding ways to secure servicing advance financing even in the midst of the COVID-19 pandemic, PennyMac's executive leadership—in concert with mortgage finance, the treasurer's office, and the legal team—has helped cement PennyMac's reputation as a powerhouse in the financial industry.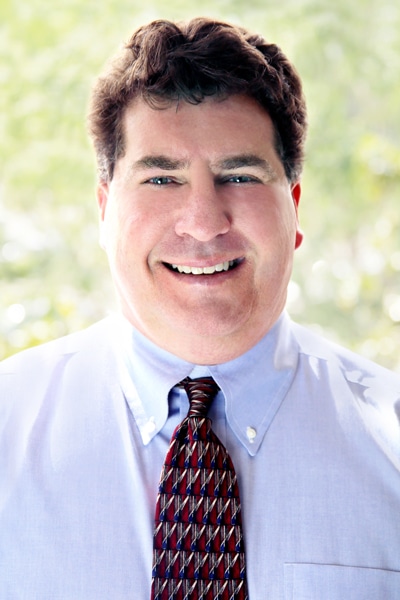 Says Chris Gavin, a partner at law firm Cadwalader, Wickersham & Taft who regularly advises on PennyMac transactions, "The fact that PennyMac is widely known in the industry for its innovative, successful deals is a tribute to Chris's excellence and leadership. He sets the tone when it comes to teamwork and commitment and getting results."
Weinstock says deals range from "smaller" ($100 million) warehouse lending agreements to finance mortgages the company originates to $2 billion layered, structures that include combinations of lenders and Wall Street investors. In heading up the legal team responsible for structured finance transactions related to as well as strategic acquisitions of mortgage servicing rights and mortgage servicing advances, Weinstock has to be aware of corporate structures, pricing terms, and every little dip and uptick in the market—which has proven especially volatile in recent months.
Even working against the clock and fielding one tight deadline after another, Weinstock says patience and understanding are key in these transactions—another lesson he had to learn on the job.
"We once had a big transaction that we'd been working on for more than eighteen months, and one of the ancillary transaction parties intentionally delayed the negotiations to create leverage and obtain better terms," he recalls. "Some people internally saw this as an attempt to create excessive or unfair terms. This happened in the final days and hours of the transaction that we had worked on for so long, and it was too late to replace the ancillary party.
"I lost my temper and expressed my frustration, and unfortunately, it was misinterpreted by one of the primary parties of the transaction as being directed at them," Weinstock adds. "Eventually, it was all explained and settled, but what I learned from the experience is that you have to be mindful of the relative importance of the issue to the overall benefit of the transaction. We try to not get upset about the curveballs that come at us. There might be an initial reaction, but then we try to laugh or joke about it and come up with something that's going to get the deal done to the satisfaction of the company."
Although Weinstock works with a small team, he says their dedication, combined with PennyMac's overall ethos—of accountability, reliability, and ethics—supports continued success at the company.
"The bigger and more innovative the transactions become, the more pressures fall on our team. But getting the deal closed and seeing the benefits of each of these transactions to the company is the payoff," he says. "We really couldn't accomplish it without all working hard and working together."
"It's easy to be intimidated by a $1 billion transaction and what happens if it doesn't actually get closed on Tuesday like it's supposed to. It's a matter of getting used to delays and the complexity of everything involved."
His own work ethic stems from his parents, who divorced when he was young but still maintained a cordial relationship and showed their son how to pursue goals while embracing one's own passions.
"As I was growing up, I saw my mom go back to school to get her PhD in psychology while working and alternating her schedule every other week to watch my sister and me," he recalls. "To see how hard she worked to accomplish the dreams that she had both for her career and for her family—that instilled a very strong work ethic in me.
"Similarly, my dad was a successful professor at the time, the assistant dean of the liberal arts program at UT [University of Texas at Austin], and he was also a marathon runner," Weinstock adds. "He would train relentlessly with a couple of his buddies, and he completed more than twenty marathons—including the Boston Marathon twice. That contributed a lot to my drive as well."
It's a connection that's easy to make when Weinstock discusses his team's "tireless work" in an environment where the unexpected constantly has to be expected.
"Sometimes you have to go the extra mile, take on more than is expected, or cover for someone else to get the deal done in a timely manner," he says. "Other times, you have to identify the root cause of another party's issue and develop alternative compromises that work for both sides. It requires a lot of preparation and thought, which we do together as a team. We talk through it and find ways to be flexible and find common ground that's fair for us and for those we work with."
Chris Weinstock on Securing Multimillion-Dollar Transactions from Home
For a company that counts roughly five thousand employees across multiple offices in the United States and continues to grow, the COVID-19 pandemic provided an interesting challenge to maintaining normalcy, says Chris Weinstock, PennyMac's executive vice president and deputy general counsel.
"I'd say 95 percent or more of the employees worked in offices," he says of the mortgage financing giant. "It was amazing to see how our leadership, IT, HR, and supporting teams reacted to the outbreak and managed not to have significant disruption occur to our business processes. It's a credit to them that we went from more than 95 percent in the office to more than 80 percent at home in basically a two-week period."
Sure, he says, there were hiccups and challenges at first, but the company has kept its workflow strong. This includes the completion of an agreement for new advance financing through a PennyMac trust. Under this agreement, the company has enhanced liquidity to support servicing obligations to security holders and afford its borrowers relief under the CARES Act, which helps people struggling financially during the pandemic.
Working from home with his wife and his youngest daughter, a junior at the University of Washington who returned home in March, Weinstock says the biggest challenge has been to just to develop a sense of normalcy—and keep his router functioning.
"My daughter has been taking her classes at home, and my wife works helping special needs children in our school system and making sure they have the resources they need during this time, so we have three people in the house basically working all the time," he says. "I'm working from my man cave—it used to be a lot of fun up here, but now it's filled with too much work. The first week home, I spilled some water, which dropped through my desk and into the router. That knocked us all offline for about four hours."
Although Weinstock says he and his family are looking forward to businesses reopening "so we can spend a little time somewhere besides the house," he says a routine is what helps drive his workday.
"I always used to go to the gym early before work and then use the time in that commute to get my head around my day," he says. "When the pandemic broke out, we had the bond market going crazy, the credit markets freezing up, and the ten-year treasury yield plummeting—all those things affect the mortgage business significantly. The importance of trying to stick to that routine helps keep me grounded. It's really become a matter of just trying to set boundaries around how early and late I'm working, when I'm taking breaks, and so on."