After spending fifteen years practicing complex commercial litigation, Ben Prevost did a career 180 in early 2019. At the time, he was senior litigation counsel at NCR Corporation, which provides enterprise technology for restaurants, retailers, and banks. When approached with the opportunity to become chief counsel for NCR's retail segment and sink his teeth into a whole new area of law, he eagerly accepted.
Now, Prevost supports the legal needs of NCR's retail business. This includes a heavy emphasis on customer contract negotiations for the sale of NCR's software, services, and hardware. He also advises retail leadership on risk assessment, works with NCR's product management and marketing teams, and provides supports on other legal issues as needed.
Modern Counsel chatted with Prevost about the challenges of transitioning to a new practice area, how his expertise in litigation informs the work he does today, and more.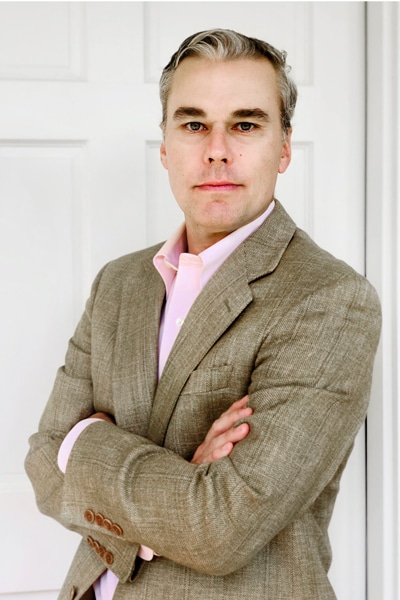 What interested you in the legal field?
My mother was a lawyer, and I always viewed a law degree as a valuable way to understand how things work in general. The law is the framework for so much in our society.
Before joining NCR, you practiced complex commercial litigation. Now you're chief counsel for retail. What was that transition like?
Having spent my legal career as a litigator, the transition to a corporate or transactional role was essentially a career change. As a litigator, you generally help clients resolve disputes about what happened in the past. In my current role, I'm helping clients reach agreement about future business deals. It's much more forward focused, as opposed to looking in the rearview mirror.
What were the challenges with that transition to your current role?
One of the main challenges was learning NCR's retail business so I could support it. In my litigation role, I wasn't devoted to a particular line of business. Another challenge is that litigation is fairly predictable in terms of the schedule, because the rules outline the process and phases of the dispute. In deal work, however, the schedule is much less predictable, driven both by internal client needs and customer preferences.
How did your time as a litigator prepare you for what you do now?
Much of complex commercial litigation boils down to contract issues and interpretation. I spent most of my career litigating business agreements, and that experience helps me avoid certain pitfalls in negotiating new contracts. I know what's likely to be fought over should a dispute arise. My litigation background also helps me assess the overall risk in a deal and communicate to clients in a clear, concise manner.
What are you working on now?
Our company is highly focused on shifting to a recurring revenue model and, for our retail business, much of that is driven by subscription software. I've worked with a cross-functional team to develop contract templates for selling software on a subscription basis. Supporting a major strategic initiative has been a great way to learn the ins and outs of recurring revenue and expanded my network within the company.
What have been your biggest wins at NCR?
Any successful completion of a complex master agreement negotiation with a major retailer, which can take several months, feels like a big win. Our executive leadership stresses the fundamental importance of "taking care of the customer." But in my role, I'm often placed in an adversarial setting across from in-house counterparts at customers' legal departments. Negotiating large contracts in a collaborative, open, and honest manner and establishing rapport with the customer's lawyer help remove the adversarial nature of the process. Ultimately, I've found it's possible to take care of the customer while also protecting your company's interests.
What are some of the challenges you face in the day-to-day? How do you solve them?
My role is highly service focused in terms of supporting our businesspeople. A project or deal is always the highest priority for the individual sponsoring it, and a challenge arises when another matter must take priority. I've found being honest and upfront with clients is always the best approach. Tell them you will turn to their matter as soon as possible but you have other deals in progress that also need attention. They will understand. Just be sure to follow up and don't leave them hanging.
What impact has your work had on NCR?
I'd like to think the business leaders I support know they can rely on me to deliver sound, risk-based advice on potential deals and other legal issues. I try not to be too "lawyerly" and speak in normal, business-friendly language. And to my earlier point on working with customers' lawyers on sometimes difficult contract negotiations, I've hopefully represented our company and strived for favorable terms in a way that develops relationships and sets the course for future collaboration and success.
***
Holland & Knight:
"Ben is a sophisticated attorney, willing collaborator, and valued strategic partner. But best of all, he is a true gentleman. It has been our pleasure to work with Ben on behalf of NCR."
–Thomas Hill, Partner