Peter Seka doesn't communicate like a general counsel. Or at least like most general counsel. There is a quality to the way the Mars GC, corporate development answers questions that is searching but not in a way that seems lost, thoughtful but not rehearsed, and committed without seeming stuck in his ways.
It's hard to tell if Seka has answered the same questions before or if he's only thought about his career just now, for the first time. Talking to him offers a fascinating look into a GC for one of the world's most accomplished global conglomerates, which has branched out from snack foods into personalized nutrition, healthy eating, and pet care.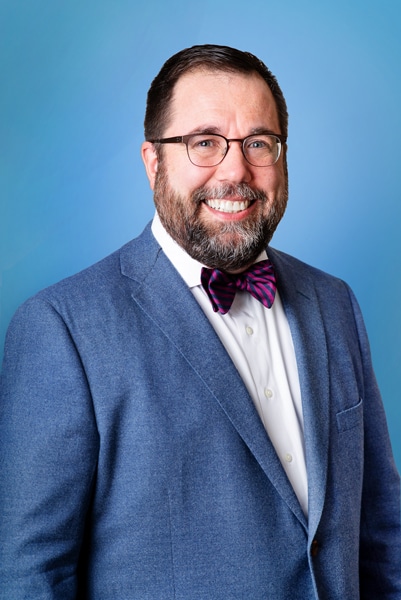 In a way, Seka's story mirrors the recent pivot of his employer. Seka is a conservatory-trained classical cellist. "Cellist to tax lawyer is not what I would call the normal progression," Seka laughs. "But I think it demonstrated an ability to adapt and succeed outside of my comfort zone."
It's true that musician to lawyer might be a road less traveled, but it's the same path another student at Seka's school took—a trained pianist who wound up practicing tax law. She married Seka; they remain happily married to this day.
As one of the largest privately held companies in the United States, Mars may be best known for M&M's, Snickers, and Skittles, but its portfolio is infinitely more diverse, especially given its focus on widening its purview in recent years. The company has matched Mars Petcare's pet food brands, such as Pedigree, Whiskas, and Nutro, with its veterinary businesses, including VCA, Banfield Pet Hospital, BluePearl Veterinary Partners, Pet Partners, British veterinary services provider Linnaeus Group, and European animal hospital and clinic operator AniCura Group, which Mars acquired in 2018. Pet-related goods and services account for a substantial portion of Mars's annual sales.
"From a business perspective, I think it's fair to say we decided we needed to pivot more into tailwind categories," Seka explains. "While vet health has been the most prominent example, there's a portfolio realignment that goes with that shift." Necessary divestitures included selling off the Mars Drinks business in 2018 to Lavazza.
Those divestitures are a smaller part of a huge acquisitional appetite that Seka says he's frankly had to adapt to in the short term. "That M&A muscle is not something that has been core to our internal expertise previously," Seka says. "We make high-quality food, have great brands that are priced right; that's what we do. But lately, it's really been turned on its head, with internal expertise now extending to M&A."
Expertise Spotlight
Simpson Thacher is proud to have partnered with Peter Seka and the entire legal team of Mars over the past decade across many transactions. Widely recognized as one of the preeminent law firms in the world, Simpson Thacher offers clients a world-class team of lawyers with decades of experience in structuring, negotiating, and completing some of the most complex and transformative transactions.
A remarkable array of clients, from large multinationals to Fortune 500 companies to smaller and closely held private companies to emerging companies, turn to Simpson Thacher for our commercial and business-like advice and personalized, value-added solutions.
A hallmark of our practice is our ability to assemble multidisciplinary teams across our ten offices and provide an integrated suite of services to our clients with premier practice groups that regularly lead the rankings in multiple categories, including M&A, capital markets, financing, corporate governance, antitrust, regulatory, intellectual property, tax, and executive compensation, as well as related areas, such as CFIUS and FCPA.
Legal has gone from a support function at Mars to the eventuality of every major strategy and M&A discussion. "Now legal gets involved at all levels," Seka says. "It's not only governance and negotiations, but also regulatory approvals from governments all over the world."
The GC says that it would be difficult for any lawyer who wasn't willing to try something new and employ more lenses for looking at a situation than just the legal one. "You really need to understand the business, and that means knowing your board, really knowing your board, and bringing that to bear in all that you do."
Seka says that the recent expansion-minded drive of the business puts an in-house lawyer in a prime position to partner with the business. "Inorganic activity has an inherently important legal component because you're talking about buying and selling and partnerships," Seka says. "It puts you in a fascinating position in the boardroom, where you're really at the crux of change, and I don't think that's always common for in-house lawyers."
Along with pet care, Mars recently made an investment in Kind Snacks, a staple healthy snack brand. Mars also holds a controlling stake in foodspring, a German-based, direct-to-consumer personalized nutrition company. It's a larger portfolio focus that seeks to make Mars more than just the name in candy. And it represents a pace of growth and acquisition that, since 2014, has been simply staggering.
While supporting the growth of Mars has been of paramount importance, Seka says it's incumbent on him to help the organization look forward. "You have to understand your business and how it evolves and realize that today's unique, legally relevant issues may be different than tomorrow's. You might need to anticipate tomorrow's, and that's the fun part for me."
For the GC, the creativity involved in understanding evolving legal and business issues—along with the people tasked with making those difficult decisions—is where his job gets most interesting.
It's also where Seka's musical background comes in especially handy. "The ability to listen is so essential," the GC explains. "Playing with a group of people is the same as interacting with them in a business setting. It's a deep collaboration that requires an incredible amount of preparation, listening, and reacting in concert."
Eric Swedenburg, a partner at Simpson Thacher & Bartlett, numbers among the many legal colleagues who have noticed Seka's knack for relationship building and teamwork over the years.
"Peter is the kind of counsel that Simpson Thacher attorneys always enjoy working with," Swedenburg affirms. "His demonstrated business acumen and talent, along with his passion for collaboration, make him a true leader in the industry."
In addition, Seka says that the performance mentality of his musical life is readily applicable to his career. "Make no mistake about it: a third-party or governmental negotiation is a performance you need to be ready for," Seka says. "Not in some sort of cosmetic or role-playing way, but you're meant to be compelling and get your point across."
With his most recent high-profile transaction just two weeks behind him at the time of speaking, Seka says he derives a wider sense of satisfaction from his role by looking around the place he's spent the past fourteen years.
"What I enjoy about being at a place like Mars is that I get comfort and satisfaction from being part of something where I'm proud of the family that runs our business and the values we have," the GC says. "We are a global and truly diverse company. None of our company's top twenty people are from the US. To know these people and know they share your values is really all I need."
---
Freshfields:
"Peter is an absolute pleasure to work with. Smart, supportive and with excellent judgment, he brings out the best in both internal and external teams. He is a true leader and a partner and has been central to Mars' success."
—Piers Prichard Jones, Partner