In today's world, nearly every in-house legal department is expected to help drive the company's goals by partnering with and supporting the business. But as Kristen Hughes sees it, legal can and should do even more than that. As general counsel at Elevate Textiles, she creates a culture that empowers employees across the company to feel comfortable and confident in raising their voices.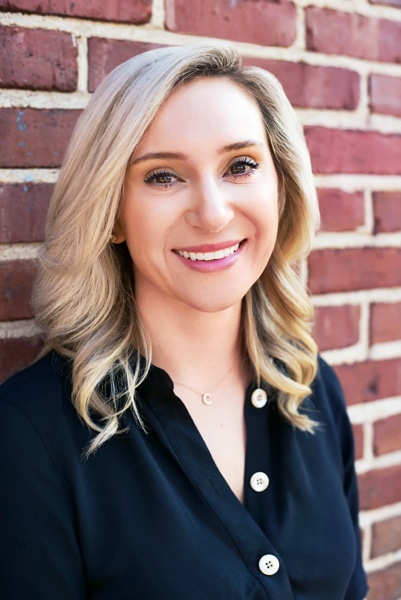 A seasoned member of the Elevate Textiles team, Hughes has been working with the textile giant's family of companies since 2014, when she was hired as corporate counsel at American & Efird (A&E). Hughes was promoted to general counsel in 2018, just months before A&E merged with the International Textile Group to become Elevate Textiles.
While that integration presented Hughes with a number of challenges as she transitioned into the general counsel role, she also found a new freedom to take ownership of both the position and the legal department.
"I now have the opportunity to look at the legal department from a thirty-thousand-foot level," Hughes says. "I get to establish what our overall goals are, what the trajectory of the department is, and help develop key performance indicators for the department that we can use to align with our business units."
That alignment with the business is the first and most important step for a legal department like Elevate's, Hughes notes. Since becoming general counsel, she has created a new compliance program for the department as well as a formal risk assessment program, an endeavor made all the more challenging by the need to marry the processes and priorities of what she describes as two "well-established, international companies with their own procedures and their own way of doing things."
Elevate Textiles at a Glance
25,000 customers
37 facilities
100 countries
6 continents
15,000 employees
"Risk assessment really equates to a deep understanding of the different business units," Hughes explains. "But you can't create a compliance program without knowing what the biggest risks to the business are. What keeps our business leaders up at night? What are they seeing on the front lines every day?"
This kind of compliance program does far more than help mitigate business risks, Hughes says. "Making sure that the laws are followed is obviously important to the department," she remarks. "But I think of the department more as a way to ensure that every employee has a place to go if they need someone to listen to them."
The legal department provides approximately four different channels through which Elevate employees can report various matters, and they can choose to report anonymously, Hughes says. "My personal phone number and email are also on all of the compliance documentation," she adds. "To me, there's nothing worse than being an employee and feeling like no one higher up in the company cares about what you're experiencing."
As the leader of the legal department, Hughes puts that philosophy to work by prioritizing the experiences of her team members.
"I take being a boss really seriously," Hughes says. "It's been proven that happy employees are better employees, and I always tell the folks here that their only focus should be on producing excellent legal work—whether it's working from home or taking an extra day to be with their families, they should be able to do whatever it takes to produce that great work."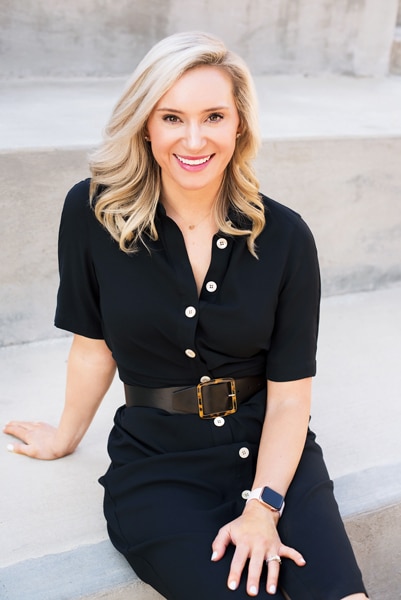 Hughes also makes an effort to promote and support other women working at Elevate Textiles, a project that is very close to her heart given her position as the sole woman on the company's leadership team. "It's definitely not easy," she reflects. "But the way I see it, I have a real opportunity to bring a different perspective to the leadership team. And for me, that means I have to be confident in my instincts and in offering my opinion—even when it's not asked for or it's not about a legal matter."
She'd like for every woman working at Elevate to feel comfortable and confident in offering their opinion. It can be scary to put yourself out there, she says, but it's worth it in the end.
"You've got to go for that position, ask for more responsibilities, and take on as many projects as you can," Hughes says. "You can always move in the other direction and go back to a smaller role if necessary, but once you pass up an opportunity to move up, it's unlikely you'll ever be considered for it again."