In his first week as general counsel for drilling technology company Ulterra, in May 2018, Jaimes Sher was put right to work. "The minute I walk in," Sher says, "they tell me, 'We have an issue.'" He'd been brought in to test his years of intellectual property experience on an impending lawsuit, but on his very first day he found himself getting pulled away to deal with a company-wide cyberattack. Then, three days later, Sher was told that Ulterra was entering a sales process with Blackstone.
So many changes all at once might've shaken another incoming executive, but instead Sher leaned into the shifts, relying on his IP expertise and can-do attitude while learning on his feet.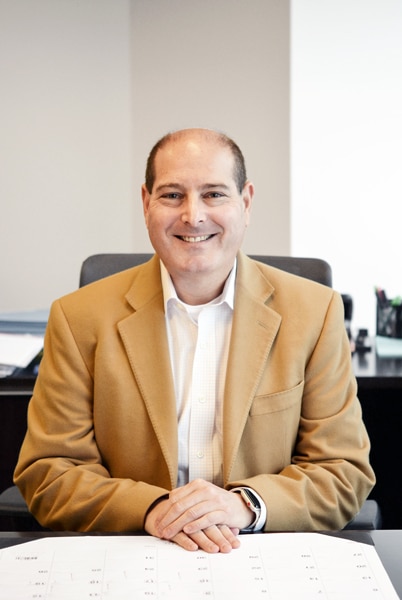 When Sher first began interviewing for the job at Ulterra, he was ready for a new challenge. He'd spent nine years at global tech firm Celanese as chief intellectual property counsel and associate general counsel, and the new position seemed like it would allow him to expand his responsibilities and skills. "It was a natural fit," he says. "I have also had experience in compliance, regulatory, contract management, mergers and acquisition, things like that, so it made sense."
To many companies, adding a new member to the senior executive team without direct experience in that role would be too risky. However, Ulterra was looking for a general counsel who would engage with the leadership team as more of a creative business partner than a legal hall monitor. "We didn't need another person telling us we can't do this or that," explains Maria Mejia, Ulterra's CFO and senior vice president. "We wanted a partner to understand our goals and help us find a way."
According to Mejia, empowering people is at the core of Ulterra's culture. "When people take the opportunity and challenge to grow themselves," she says, "they often bring new and different ideas and perspectives. Jaimes is definitely an example of that."
With the company sale, pending litigation, and the day-to-day needs fueled by rapid international and domestic expansion (Ulterra is both the largest company in US market share and fastest growing in its market segment), Sher had to immediately hit the ground running as general counsel. This meant learning the ins and outs of the company—a process that takes most newly hired executives up to a year—in just two to three months.
Diving right into the open and collaborative culture of the company's management team, experts, and R&D personnel, Sher was able to get quick access to and experience with the business and technology of Ulterra. He found the expedited process invigorating, especially as someone stepping from a chemical background into more of a mechanical space: "I had to catch up pretty quickly," he says.
While Sher had been part of companies that had purchased other companies, Ulterra offered him his first experience on the other side of a transaction. "It was a great opportunity to learn and see how the process worked from that end," he says. Going through reams of corporate information, he managed to learn a great deal about Ulterra at a fast pace: company history, corporate structure, financials, key contracts, roles and responsibilities of every department, compliance programs, human resource processes, IP portfolios, and more.
"I'm an optimist, and I'm always excited by challenges," says Sher, adding that he prefers the excitement and stimulation of thinking on his feet. With that attitude, he helped the Ulterra team to complete a rapid and smooth transaction in the beginning of October 2018. Sher and the Ulterra team are enthusiastic to forge ahead, extending the success of the company with even more-ambitious opportunities with their new partners at Blackstone. "Everyone is charged and looking forward to working with such a well-known and respected group of backers," Sher says.
"I'm an optimist, and I'm always excited by challenges."
As for Sher himself, his aim is to refine and integrate Ulterra's existing legal and business practices across the company. "Jaimes is already playing a big role in supporting Ulterra's sustained growth strategies," says Aron Deen, director of marketing and strategy. Among Ulterra's major legal projects are implementing an IP excellence program, updating its contract-management approach, and rolling out new and improved compliance programs. In the long term, Sher's objective is to create a world-class legal department for Ulterra that is a respected and trusted, strategic business partner both internally and externally.
One of Ulterra's mantras is "Find a Way," and Sher attributes much of the company's success to the phrase. As general counsel, he feels his job is to follow that maxim to the letter and help his fellow executives find legal, ethical ways to do what they need to do. "I'm absolutely a business partner; the more they tell me, the more I can help them," he says.
As Sher settles further into his position after completing his trial by fire, he's ready to tackle the next set of surprise challenges to keep Ulterra positioned for success.
***
Roberts Mlotkowski Safran Cole and Calderon:
"Jaimes has a wealth of knowledge and experience in technology and intellectual property law and has exceptional management skills. It is a pleasure working with him."
Peter Roberts, President