Data privacy and security are top of mind for everyone these days. If they're not actively scaring people away from making deals, they're slowing people down because so many different aspects of data access and sharing have to be considered. But Merrill Corporation has been mindful of those concerns since its establishment fifty years ago. Its focused and meticulous approach to how information is stored and shared is a large part of what has moved the company to the upper echelons of the software as a service (SaaS) industry and positioned it as the leading technology provider for participants in the M&A life cycle.
"We've done some independent polling, and 55 percent of dealmakers believe that M&A transactions did not progress because of concerns about a company's data privacy compliance," asserts Gretchen Dahlberg, general counsel at Merrill. "It's astonishing but not surprising, given the hefty fines and tarnished reputation associated with noncompliance."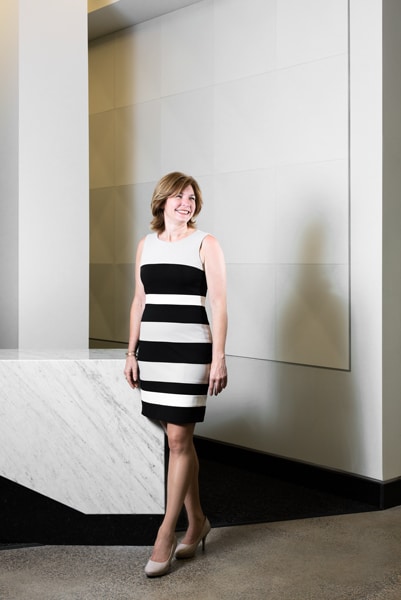 For example, some companies are facing fines of more than $1.5 billion in the European Union and up to $5 billion in the US for privacy transgressions, while others face similar eye-watering fines, especially in the EU.
"But sometime in the early 2000s, Merrill leveraged technology to turn the due diligence process into an online experience," Dahlberg continues. "It really revolutionized the way deal information is stored and shared and drastically changed the way the due diligence process is managed, including for lawyers. Merrill's core platform, DatasiteOne, enables users to share the right data with the right people at the right time. That's crucial to any deal."
Dahlberg has been at Merrill for more than ten years now. When she joined the company as associate general counsel, she jumped at the opportunity to leverage her previous experience in international business. Approved for an expatriate assignment in London, Dahlberg spent more than eighteen months familiarizing herself with the company's European and Asian entities. She also opened Merrill's offices in Japan.
Ever since then, Dahlberg's role at Merrill has only continued to evolve. And that variety is one of the things that has kept her at the company throughout the years, says the GC, because it aligns so well with her lifelong desire to continue challenging herself and expanding on what she's already learned. "I've always been a learner. I always enjoyed school and was curious—constantly curious," Dahlberg says, laughing.
And with the exponential growth in the amount of electronic data available in recent years, Dahlberg has had numerous opportunities to keep learning and challenging herself. As data availability has changed and grown, so too have the laws surrounding that data, the GC explains. Merrill has had to keep up with these regulations to protect its employees and, most importantly, the data included in its customers' deal information.
"Our platform has to be ironclad secure," Dahlberg notes. "In the legal department here at Merrill, we have to be knowledgeable about data privacy so that we can assure our customers that we have the right administrative, physical, and technical protocols in place."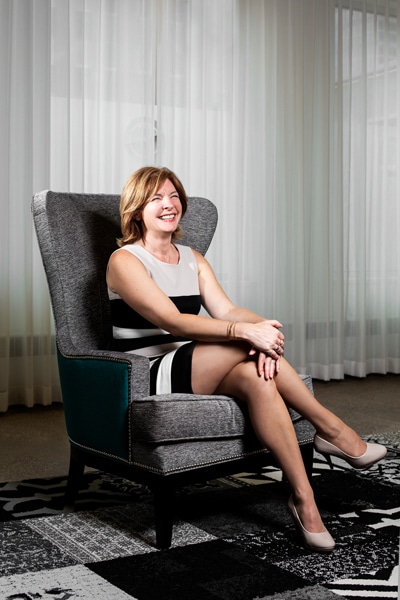 But Merrill isn't just careful when it comes to utilizing and navigating technology. The company is also highly innovative. Merrill is dedicated to finding ways to use different technologies, often layered on top of each other, to save time and resources. A perfect example of that commitment, according to Dahlberg, is the AI-based redaction tool Merrill recently launched to make it easier for lawyers and project managers to locate key information.
"When Merrill was looking at what technology tools might be the most beneficial to dealmakers, we found that almost 75 percent of the deals were using some form of manual redaction," says Dahlberg. "Can you imagine the amount of time it takes to go through and draw lines with Sharpies through names or dates of birth or medical details, then scanning the documents and putting them back up in the virtual data room? Now you can do all that with the click of a button. What's even more impressive is you can then un-redact at the click of a button."
This redaction tool will dramatically reduce the time and energy spent on these documentation processes, Dahlberg believes, but it is also a way to consistently ensure the privacy of personal data.
As general counsel, Dahlberg wants to help Merrill continue delivering high-quality solutions and services. She and her team work closely with the company's sales and product teams and regularly talk to customers about how the company's products could work better.
"I love having conversations with our customers," Dahlberg says. "And I'm definitely not alone in that at Merrill—our DatasiteOne platform is number one in the market because we engage with our clients constantly. Our unique, customer-focused approach to innovation solves problems that have troubled dealmakers for years. With this approach, I truly believe that the future is limitless for Merrill."