When Elizabeth Moore joined Con Edison as senior vice president and general counsel in 2009, the company was in transition. It was on its way to becoming a leader in the production of renewable energy, developing new opportunities for customers to choose how they bought and used energy, and laser focused on building an ever-safer work environment in a high-hazard industry. In Moore's department, many long-time staffers were nearing retirement. To create "the law department of the future," the team needed to capture these employees' experience and operational expertise as well as appeal to new hires.
"We had the opportunity to offer people work on new, exciting, emerging issues," says Moore. A decade later, Con Edison, the longest continuously traded company on the New York Stock Exchange, is still changing with the times. The legal team has built a "high–performing, flexible culture" that aligns with the company's high standards for safety, operational excellence, and customer experience.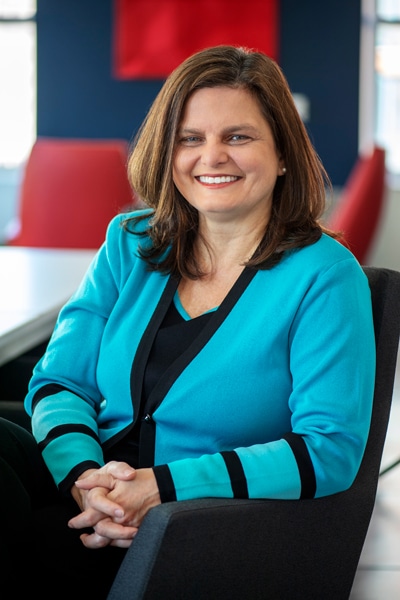 "It is not about hours. It is about outcomes," says Kimberly Strong, vice president and chief ethics and compliance officer. "We let people own their environment."
Accountability and flexibility guide Con Edison's legal team of more than 180 people. Within their work groups, employees determine when and how they work. Scott Levinson, vice president of legal services, went from skeptic to stalwart advocate of the performance over presence model. "It has led to a much more trusting culture," he says.
As Moore and the team swap a command-and-control culture for a place where employees take ownership of ideas and projects, the department is becoming leaner, with increased individual workloads. New tech is an integral part of their success. "You must have engagement, trust, flexibility, and the tech tools to get things done," Levinson says.
To ensure the desired results, the team has invested in higher-end portable computers, increased litigation efficiency through programs that allow teams to remotely access case information, and incorporated videoconferencing as a tool for employees working both on- and off-site. Thorough training helps the team engage effectively with these technologies.
Within this dynamic culture, Con Edison leverages team members' strengths. For example, Levinson, who has been with Con Edison since 2000, focuses on litigation, drawing upon his years of tort and trial work experience as NYC's corporate counsel. Similarly, Strong, who previously held in-house roles at large tech companies, oversees tech along with ethics and compliance. Conversely, the company encourages staff to develop diverse skills. Levinson worked in the construction department before returning to legal with a deeper understanding of the company.
Cross-functional engagement is on the rise at Con Edison, as lawyers engage in strategic partnerships throughout the company. When lawyers get involved in business operations, they can anticipate issues, are unafraid to question decisions, and, Levinson says, "find practical solutions to complex business problems that often have a legal element."
Integrated into the culture shift are new methods for encouraging ethics and compliance. Con Edison emphasizes a "speak-up culture." This gives employees both the permission and the protocol to speak up whenever they see questionable behavior. The initiative extends beyond enforcing accountability for individuals willfully acting in bad faith. It is about creating a culture where people feel safe asking about gray areas in compliance.
"We want to be good corporate citizens," says Strong, who came to Con Edison in 2012. Having worked in ethics and compliance since 1998, she possesses a deep knowledge of what it takes to be a good corporate citizen. "We are developing a high-performing, self-correcting culture where people can ask questions and are aware of resources," she explains.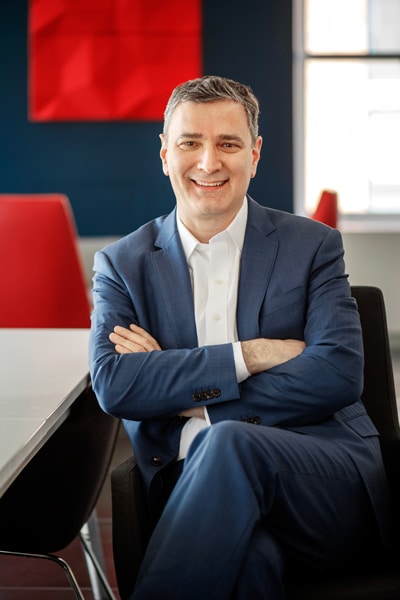 Con Edison operates an employee helpline for compliance-related concerns and questions. The company also has an employee-led training program. In 2018, three hundred employees facilitated the training of fifteen thousand others through interactive programming that brought people from all levels of the company together to discuss compliance and conduct. Moreover, small groups act as "Values in Action Advisors," in a model where employees receive communications from people close to them. And the compliance management team is mapping the evolving network of laws, rules, and regulations to ensure they are implemented at federal, state, and local levels.
Con Edison uses operational excellence as a gauge. In understanding the efficacy of these changes in culture, compliance, and tech, Moore says, "we measure success through the number of cases won and client satisfaction. If this wasn't working, we would not keep doing it."
The team is far from finished. Legal operations experts are exploring artificial intelligence applications, data analytics, and compliance platforms. New areas of law, such as cybersecurity, renewables, and data protection, are opening up. Also, at all levels of the legal team, 50 percent of the staff has been at the company for less than five years, and professional development questions are front and center.
Levinson, Moore, Strong, and the rest of the Con Edison team recognize the importance of being nimble. When it comes to their responsibility to customers, the public, employees, and the environment, they pride themselves on knocking it out of the park. And in this team's neck of the woods, it is most likely a park that gets its energy from Con Edison.
---
Davis Polk & Wardwell LLP:
"Scott is often tapped to handle matters of great importance and sensitivity. He is a versatile lawyer and is as effective when a matter calls for cooperative negotiation as when it demands forceful advocacy. He is a true pleasure to work with because he is both thoughtful and decisive."
-Frances Bivens, Partner
---
Venable LLP:
"Liz Moore leads a team of smart, sophisticated, diverse, and creative lawyers at Con Edison. We enjoy partnering with Scott Levinson and other litigators in the group, all of whom maintain active trial and appellate practices. They know the courts, they know procedure, they know strategy, and their skills are sharp."
-Ed Boyle, Partner and Head of New York Commercial Litigation Group