Eileen Letts knows that being willing to listen and ask the right questions can have a significant impact. Over her forty-year career as a civil trial attorney, her proficiency has resulted in successful outcomes for clients in cases ranging from high-stakes, complex tort cases to excessive force litigation. And as a founding partner of the minority law firm Greene and Letts, which merged in 2016 with the minority firm Zuber Lawler & Del Duca, headquartered in Los Angeles, her mastery of these communication skills has likewise shaped her leadership strategy.
"You're only as good as the whole, not just the one," Letts explains. "My style is that everyone's opinion should be valued, because they may say something you've never even thought about but which should be considered."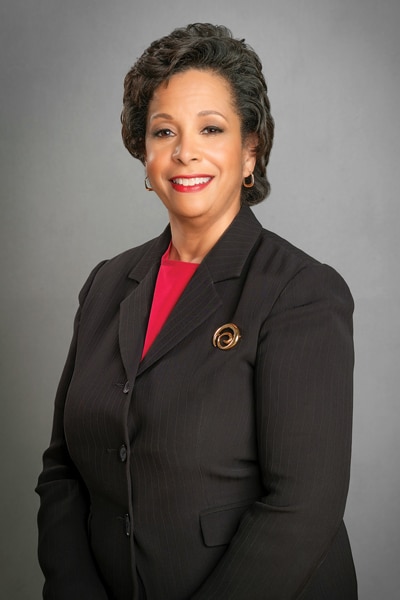 Having started her career in civil litigation shortly after earning her JD from the Chicago-Kent College of Law at the Illinois Institute of Technology in 1978, Letts built a reputation on her ability to listen while she was trying court cases for the Chicago Housing Authority and the City of Chicago. When working on personal injury cases, she found that connecting with witnesses and letting them open up to her helped her make a case for juries.
"I like to let people talk and tell their story so I can get the information I need to do what I need to do," Letts explains. This, coupled with her knack for delivering convincing closing arguments, enabled her to cofound Greene and Letts in 1990. The firm gained a reputation throughout the Chicago area for its success in areas including personal injury cases and employment law.
Having started out with just two partners in a 1,600-square-foot space, Greene and Letts expanded fairly quickly, in part because it became known for its work ethic and high level of integrity. Letts also made a point of informing clients that though Greene and Letts was a small firm in a competitive market, its size was not proportional to its talent. "With minority-owned firms, you sometimes have to push the notion that we might not be the largest firm, but we've got the talent," Letts says. "We will do a good job and probably do it more efficiently."
She soon established a reputation for earning victories that had been considered improbable. In one instance, she swayed the jury in a troubled excessive force case she joined midway through. In another, her closing argument changed the settlement for a personal injury case. The firm's record for wins like these and its standing in the Chicago area eventually led Zuber Lawler to approach Greene and Letts in 2016 about a merger.
"People knew that we prided ourselves on our reputation, and we thought it would be a good fit to help encourage different types of work to come in the door," Letts says, including a more recent expansion into intellectual property and mergers and acquisitions.
"I do think it's necessary for all lawyers, and particularly women and people of color, to connect people to others who will help them. I think it's our responsibility."
The firm merger coincided with another major effort that Letts was leading: cochairing the American Bar Association (ABA) Commission on Diversity & Inclusion 360, initiated in 2015 by her friend, then ABA President Paulette Brown. As a longtime member of various ABA initiatives, including roles as managing director of the ABA Section of Litigation and a cochair of other committees, Letts's lifelong advocacy of D&I made her a valuable fit.
From the beginning, Letts focused on making the Commission collaborative, leading her to involve nearly twenty members of the ABA. "Based on this," she says, "we were able to accomplish much more than they had thought we'd be able to do." This included building a national pipeline diversity directory and a model diversity and inclusion plan as well as clear policies, jury principles, three D&I videos, and a diversity survey, which is now being used nationwide by more than one hundred corporations.
More recently, the ABA's Commission on Women in the Profession has been producing a study on why women, and particularly women of color, have been leaving the practice of law—an issue that Letts is committed to changing. "Mentorship is extremely important, assignments are important, and the ability to meet clients and go on pitches is extremely important. If you don't have those opportunities, that discourages lawyers," Letts explains.
And as someone who has valued and prided herself on mentorship throughout her career, Letts is also passionate about using her voice to create mentorship opportunities for others. "I do think it's necessary for all lawyers, and particularly women and people of color, to connect people to others who will help them. I think it's our responsibility," Letts says. "I hope that I leave not only a good reputation, but one where people can look back and say that I helped them make progress."