With specialties ranging from corporate law to intellectual property to tech and software licensing as well as a diverse résumé working as an in-house counsel for software, network solutions, and medical device firms, Ben Kaplan has made his mark over a storied twenty-year career in the legal industry. The attorney represented public companies for multiple firms, engaged in venture capital financing and company formations, and handled a wide variety of M&A projects before going in-house in 2004. From there, the attorney leveraged his experience and then some by handling the catchall of in-house work, particularly in the technology and manufacturing spaces.
In 2018, Kaplan managed to find a company that had been somewhere he hadn't: the moon. The now chief administration officer, general counsel, and secretary at Velcro Companies came on board just in time for the company's fiftieth anniversary celebration of its role in the 1969 moon landing as part of the Apollo 11 mission: its hook and loop fasteners ultimately comprised approximately 3,300 square inches of command and lunar modules' interiors and exteriors. The company's products played a part in everything from keeping astronauts' boots and watches on to preventing their food from floating away.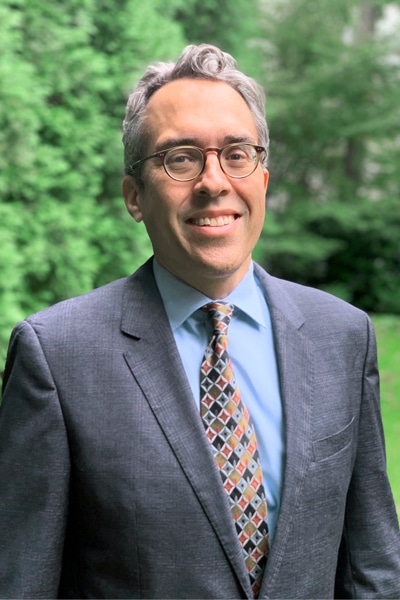 The company has come a long way from its roots, essentially becoming synonymous with anything that makes that famous scraaaaatch sound. To protect this vital legacy, the legal team has had to contend with the challenge of not losing its iconic VELCRO® Brand name to "genericide." This legal term describes an instance when a brand name becomes so widely used that it loses its ability to distinguish itself as an individual product. Instead, it becomes "lowercase" and thus unenforceable in terms of trademark claims (think aspirin, escalator, or zipper). Velcro Companies has successfully fought off trademark erosion and maintained a strong brand presence without losing its claim to its flagship hook and loop fasteners.
Kaplan says his legal team has a dedicated lawyer and paralegal who oversee enforcement, proving that just maintaining the brand name is literally more than a full-time job. "It's a fun company to work at because whenever I say I work at Velcro, it brings a smile to people's faces indicating immediate brand recognition," Kaplan says. "But that recognition requires constant vigilance and internal adherence to brand guidelines to make sure we're using them properly and policing our own behavior and that other people are using it correctly in the global marketplace."
It's an important component of the company's legal practice, but it's also only one part of the multitiered initiatives Kaplan is helping support in accordance with the company's goal to better centralize and streamline its worldwide operations. The GC says that the internationally active company had been operating almost as semiautonomous regional operations but that the management team has led a worldwide push to globalize finance, HR, legal, and other functions to report up to Manchester, New Hampshire, headquarters.
"Part of my responsibilities were working with the tax department to see where there were redundancies in corporate entities," Kaplan says. "I was part of an effort working to merge entities together when they were performing similar functions in the same country." As part of these changes, Kaplan was given the responsibility to lead the HR function.
"Whenever I say I work at Velcro, it brings a smile to people's faces. But that requires constant vigilance and internal adherence to brand guidelines."
Part of the legal department's effectiveness at Velcro Companies stems from Kaplan's intrinsic drive to own his role. At Pegasystems, where he spent nearly four years, Kaplan developed a reputation for company-wide hot potatoes cooling off on his watch. "I would say, 'This is a legal matter and I'm going to own this,'" Kaplan says frankly. "You're allowed to talk with outside counsel, but you also have to do work on your own and get up to speed in matters in which you might not have as much experience. In-house, you don't get to say, 'That's not my department.'"
It's also evident that Kaplan brings a much broader perspective to his legal role, intent on learning the ins and the outs of whatever business he may be operating in to most effectively support the company's bottom line. "Being a lawyer is truly about learning the business: what they do, how they do it, and what their differentiator is from their competitors," Kaplan says. "What I've enjoyed so much about Velcro Companies is being able to help the business grow in whatever way I can."
The GC was instrumental in the development of a risk mitigation team that is tasked with being proactive about recognizing potential risk for the organization. "The way you avoid risk is to get out in front of it," Kaplan says. "In the process of seeking out a new insurance broker, we recognized that we need to continue to think deeply about potential risk and not simply wait around for an accident or incident to happen and a claim to be filed."
More broadly, Kaplan says he's intent on making sure legal is available to every part of the organization, from distribution agreements to IT. "It is absolutely imperative to know your internal customer," Kaplan says. "Again, it all comes down to understanding your business's needs and figuring out the business problem you're trying to solve." The business-facing legal strategy at Velcro Companies seems poised to keep the company connected, by hook and loop fasteners if necessary, to every part of the company.
***
Foley Hoag:
"Ben faces wide-ranging issues across Velcro's worldwide operations. His keen intellect, superb judgment, and unflappable style allow him to navigate the trickiest waters to reach effective solutions. We are honored to work with him."
–Malcolm G. Henderson, Partner and Co-Chair, Debt Finance Practice