Like so many American success stories, Viktoriya Torchinsky-Field's began beyond the country's borders—in her case, in Ukraine, when it was still part of the Soviet Union.
Born there in 1970, she found herself trapped, unable to thrive because of a system of strictures that denied her, others of Jewish heritage, and those of other persecuted religious and ethnic groups, the same rights and opportunities as the Russian majority. Many Soviet Jews sought to escape to the West, in the hopes of building a promising future. Initially, almost all Jews who applied for exit visas were denied. They came to be known as refuseniks, were seen as traitors, and were persecuted further, including losing educational and employment opportunities. By the early 1970s, though, more Jews had begun to receive exit visas, leading to three waves of emigration.
Torchinsky-Field was part of the last wave, in 1989. As a nineteen year old, with her country on the brink of collapse, she was forced to surrender her citizenship and leave her immediate family behind to emigrate. "I was stateless," she says. "I did not belong anywhere. I did not have a passport from any country. I had a travel document that was literally a single piece of paper."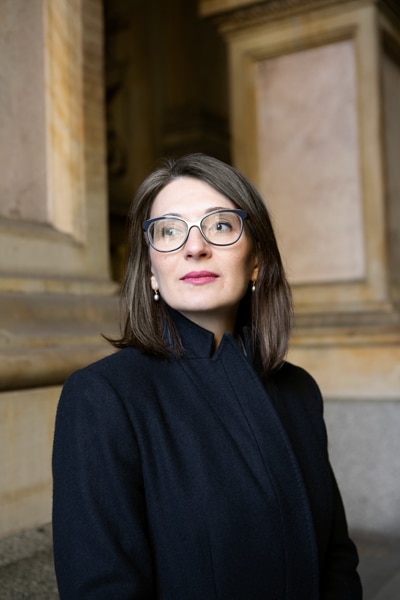 As a refugee, she was taken to Austria and Italy, where for six months she lived in immigration camps, in rooms of five to seven people—all waiting for transport papers to a country that would grant them asylum. After being denied entry to the US and going through an appeal, she was finally admitted and arrived in the country at JFK, right before Thanksgiving. She landed in Baltimore, where, without her family, she had to rely on assistance from the government and nonprofits for support, financial and otherwise. While she had the freedom she had sought, she certainly didn't imagine that she'd leverage her unique experience to one day become a senior lawyer for Cigna, a Fortune 100 company. And, she could not envision that such trying circumstances would positively influence how she leads today.
"I think of it as the worst of times and the best of times," she says, looking back on her first years in the US. "I was really isolated, and although the Jewish community was welcoming and provided financial support, most of the key support was really provided by immigrants' own families."
She didn't socialize much and instead concentrated on finding work and continuing her education. Her first job was waiting tables at a Pizza Hut, for $2.11 an hour, plus tips. "At one point, I had seven, nine, or more W-2s in one year, and I think I still qualified for the below-poverty-level, no-income-tax bracket," she says.
That isolation proved a strange blessing, though, forcing her to quickly assimilate to her new culture, a task aided by the education she'd received in the USSR. "The Soviet school system was providing a pretty stellar education, both in the sciences and in the humanities," Torchinsky-Field says. "Although I had limited language skills, I did have a strong knowledge base, which got me through the door of many places. Employers, educators, and mentors were willing to look past the obvious limitations and took a chance."
In addition to working full time, she enrolled at the University of Maryland and put herself on a track to go to dental school, thinking it would be a good profession that would fit her still developing English skills. This track, though practical, ignored her lifelong knack for argument and her passion for "being an advocate for a cause." Along the way she met another college student with a thick accent who was on track to go to law school. "I thought, 'Oh, my God, if he can do it, I can certainly do it,'" she says. So, she began adding courses and trying to understand the law school admissions process.
Because English was her second language and because she wasn't used to standardized tests, her LSAT scores were far from competitive. After being turned down by about twenty schools on the first try, she expanded her outreach, looking for special programs that would place value on diverse backgrounds. She found The John Marshall Law School, in Chicago, which had a "conditional acceptance" program that allowed potential students to enroll in two summer classes. If they earned a B average in those classes, they were in. Five years after arriving in the US, Torchinsky-Field became a first-year law student. She quickly rose to the top 5 percent of her class, receiving "best in class" awards throughout law school, publishing in and managing the John Marshall Law Review, and eventually securing a job with a top firm.
"In setting up the program, the school recognized that value of providing the opportunity—by recognizing that there are talented people who may not fit the standard criteria but will flourish if given the chance and the support," Torchinsky-Field says. "It goes to show that it pays to take chances and be receptive to candidates whose path is unconventional."
For a decade after school, Torchinsky-Field honed her skills as a litigator with national law firms, before joining Cigna in 2008. As her responsibilities at Cigna have expanded, she has found that her experiences as an immigrant who built an authentic life for herself in the US continue to influence her leadership approach every day. "I try to see the whole picture with people, and I understand that not everyone's path is linear," she says. "The world is not binary; it is, rather, very complex, like a prism. Depending on the angle, the view might be different. But everyone has a story worth hearing."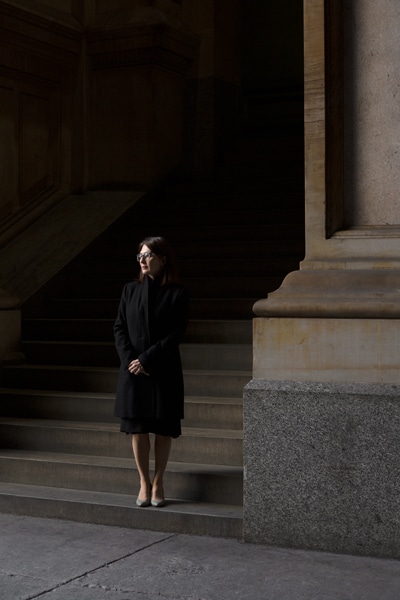 Today, Torchinsky-Field is one of two managing counsel of litigation for Cigna (she will become associate chief counsel of litigation on January 1, 2019), reporting to executive leadership and overseeing a ten-person team of lawyers and paralegals who defend the company in decisions regarding healthcare, disability, and life and accident benefits; in government investigations; and in class-action lawsuits. She speaks flawless, accentless English and does not stand out as someone who arrived in the US as a refugee, but her experiences as a young adult still inform her daily interactions with her internal team and outside counsel. She believes in the fundamental value of diversity—and its clear impact on the bottom line. "I'm convinced that diverse teams are likely more successful because the diversity of perspective results in creative thinking and innovative approaches," she says. "Especially in litigation, where the difference between a win and a loss is sometimes razor thin, groupthink is unhelpful. Instead, I push myself and encourage my team to think outside-the-box."
A related principal lesson drawn from her past is the importance of maintaining open channels of communication while providing honest, constructive feedback and developing empathy for others. "That was one of the many lessons from my immigration story and my time flailing about like a blind puppy: more than anything, advice and feedback is valuable," she says. "Make sure it's received as intended, make no assumptions or character judgements, give people the benefit of the doubt, and give people room to grow. You have to know the person you're leading."
Torchinsky-Field's leadership style hasn't gone unnoticed by the outside counsel who work with her, either. "After I completed an engagement, Viktoriya asked me to lunch and requested my feedback," says Caitlin Piccarello Strauss, a litigation partner with Saul Ewing Arnstein & Lehr. "Clients don't often solicit such feedback from me. Viktoriya made me feel comfortable sharing ideas that will be implemented going forward."
"Viktoriya isn't just a great litigator; she's a great business lawyer," Kirkland & Ellis litigation partner Josh Simon adds. "She has an incredible ability to focus on the key issues and build consensus around the right solutions."
Her adaptable, empathetic approach is also ideal for work in an industry as dynamic as healthcare, where laws and regulations and policy are constantly changing, and it gives her and her team an edge in the courtroom, too. "By carefully observing and analyzing each situation and our opponents' decision-makers, I try to develop an appreciation for the other side's motivation and likely objectives," she says. This finely tuned ability to read her adversaries has helped her reach unlikely and unorthodox courtroom wins and settlements she might not otherwise have been able to game out.
Torchinsky-Field has also remained committed to providing others the type of help she has received. "I always look after new people," she says. "I really make it a point to take them out to lunch, welcome them, show them the ropes." She's also part of the internal diversity and inclusion initiative at Cigna and was on the women's committee of her bar association when she still worked in private practice. "I think about what a difference it made to have people take chances on me, even though I may not have fit perfectly into the job or program requirements," she says.
As Torchinsky-Field's management responsibilities have increased and Cigna's business environment has evolved, she has also turned to organizational psychology to assist her in achieving her personal and organizational goals while remaining true to her core values. "There is a lot of research that informs us about what works in a business setting, where teams of people are working together—where there is some hierarchy and yet a cooperative and collaborative approach to reaching goals," Torchinsky-Field says.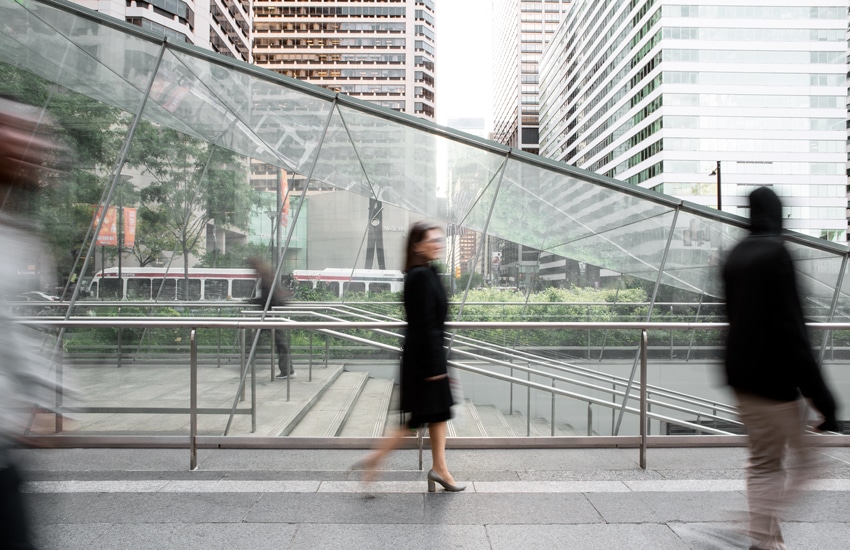 She also takes wisdom from Cigna's Leadership Colloquia series, which invites thought leaders from various disciplines to present to the company's leaders, and overall she's pleased to be part of a company that puts such an emphasis on learning and growing. "The general counsel and my manager, who reports to general counsel, are both intellectually curious and empathetic leaders," Torchinsky-Field says. "I've been more successful in the last five years—in terms of coming into my own as a manager and, frankly, as a complete person—in large part because of the environment and opportunities here."
Looking ahead, Torchinsky-Field hopes others from outside the US continue to get the chances she got, so that one day they might succeed as she has, and she will continue to do all she can to help from her position at Cigna. "In the current climate, we've changed how we view the value of immigrants," she says. "I don't understand it, I don't accept it, and I think there's not just a political and legal component to it but a moral component. As a lawyer, I believe I'm obligated to pay attention."
Paying It Forward
Grateful for the help she has received, Viktoriya Torchinsky-Field is an active member of Cigna's in-house volunteer program. She helped set up Cigna's legal pro bono program in 2011, which has since expanded to include non-lawyer Cigna Legal employees. The group is involved in numerous projects, including:
Notary work at a birth certificate clinic, helping homeless and mentally ill individuals who have lost their documentation. "This is important because they may be eligible for benefits but can't access them without a birth certificate," Torchinsky-Field says.
Aid at the Senior Law Center, where Cigna legal employees assist with a bimonthly clinic to help low-income seniors write wills and other necessary legal documents.
Collecting donations for Dress For Success

, a nonprofit that provides wardrobes for women living in shelters who are trying to return to work. "I can personally vouch for the importance of looking presentable when going for an interview," Torchinsky-Field says. "I once benefited from a social worker, a young woman close to my own age, who thought to bring me a bag of her own interview-worthy clothing."
Expertise Spotlight
Kirkland & Ellis LLP is a 2,200-attorney law firm representing global clients such as Cigna in complex litigation, dispute resolution and arbitration; M&A, private equity, and other corporate transactions; restructuring; and intellectual property matters. The firm has fourteen offices around the world, in Beijing, Boston, Chicago, Dallas, Hong Kong, Houston, London, Los Angeles, Munich, New York, Palo Alto, San Francisco, Shanghai, and Washington, DC.
Kirkland's renowned litigation practice includes trials and dispute resolution, government, regulatory and internal investigations, and US Supreme Court cases. Its diverse team of more than 500 litigators delivers consistent results and has been recognized and commended by The American Lawyer, Chambers, Benchmark Litigation, The National Law Journal, and many other publications. The firm is able to offer clients a deep bench of lawyers who have been taking cases to verdict since the early stages of their careers. Whether in the courtroom, at the bargaining table, or by helping clients avoid risks without litigation, Kirkland has a long and proven track record of generating successful results for clients in their most high-stakes cases. The firm prides itself on having lawyers across all practice areas who work together as an integrated, multidisciplinary team to provide seamless service with a focus on practical, commonsense problem-solving.
---
Expertise Spotlight
The Insurance Practice Group at Saul Ewing Arnstein & Lehr, LLP counsels and represents insurers, reinsurers, and other insurance industry professionals and participants, including Cigna, on issues and challenges inherent in the business of insurance. The group counsels health insurers in product development and approval matters, regulatory compliance, privacy and cybersecurity practices, and other consumer-focused matters. It represents health, benefit, and life insurers in individual and class challenges to policy sale, policy administration, and claim administration practices in state and federal courts in many jurisdictions. It regularly handles litigation and counseling under various consumer-protection statutes, including ERISA and HIPAA as well as state statutory and common law claims. It advises insurers in their dealings with state regulators and, when necessary, in contested proceedings with or in front of those regulators. And, it routinely provides guidance to boards of directors on compliance with fiduciary obligations. Insurance Practice Group members are active in and help lead various insurance industry organizations and provide thought leadership on emerging industry issues and opportunities such as insurtech. Some of its members come from the industry or from state regulators, and its alumni are actively sought for industry law departments and various regulatory positions.
***
WilmerHale:
"Viktoriya possesses a leadership style that many of us in the legal profession should pause to consider carefully. It is at once thoughtful and inclusive of many views on an issue, yet always goal directed."
—Jonathan Yarowsky, Partner
***
Morgan Lewis:
"Viktoriya combines a deep and technical understanding of the legal and regulatory challenges facing her industry with dynamic people skills. Morgan Lewis is pleased to collaborate with Cigna and Viktoriya to further the growth of the global health-services company."
—Jeremy Blumenfeld, co-chair of Morgan Lewis's ERISA Litigation Practice