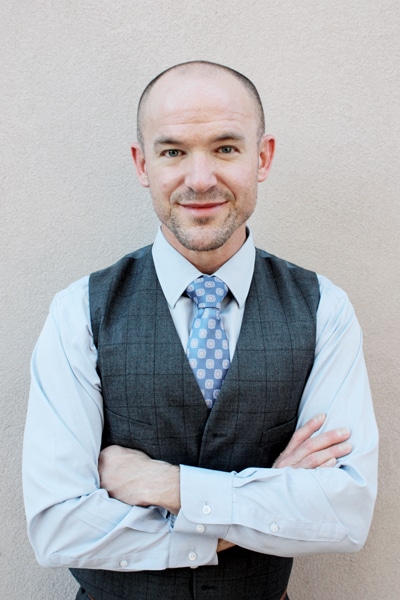 Since 2014, the American Beverage Association (ABA) and its leading member companies—the Coca-Cola Company, Dr Pepper Snapple Group, and PepsiCo—have partnered with the Alliance for a Healthier Generation to support Americans in their efforts to reduce the calories and sugar they consume from beverages. This effort, the Beverage Calories Initiative (BCI), has set an ambitious goal to reduce beverage calories consumed per person nationally by 20 percent by 2025, and it's only the latest in a series of industry-backed initiatives the association and its member companies have spearheaded to help address public health challenges.
Assisting the ABA in this effort is its senior vice president and deputy general counsel, Sean Krispinsky, who helps maintain the BCI partnerships in a typically competitive market and craft guidelines and goals while aiding the ABA with other initiatives at the same time. "BCI is another pillar in our leadership commitments," Krispinsky says. "I think it's the largest voluntary effort by a single industry to help fight obesity, which is fantastic to be a part of."
Krispinsky came to the ABA in late 2013, and he's been helping oversee the BCI from inception to implementation. "I had been at the ABA for about a year when we started undertaking this commitment, had our extensive conversations with Healthier Generation, and really started to home in on what the commitment would be," he says. "The BCI has been a part of my work for most of my tenure."
What matters most to Krispinsky about not only the BCI but the ABA's other initiatives—including the national School Beverage Guidelines, which voluntarily removed full-calorie soft drinks from schools and cut calories shipped to schools by more than 90 percent—is how they're shifting industry conversations. "The interesting thing about this commitment, from my own perspective, is that this is our member companies' business," Krispinsky says. "It's not a commitment that's tacked onto business as usual. The commitment itself is becoming all the things that have to be done in order to create a new 'business as usual.'"
In terms of legal groundwork, Krispinsky and his team have been responsible for helping the ABA's member companies avoid concerns surrounding competition laws as they embark on their industry-wide efforts. For example, "we rolled up our sleeves and developed the terms of the agreement that were entered into with the Alliance for a Healthier Generation, an organization founded by the American Heart Association and the Clinton Foundation," Krispinsky says. "One of the most powerful aspects of the commitment itself is that it's designed to leverage our companies' strengths in marketing, distribution, and innovation."
Krispinsky says the ABA is leveraging the core facets of its members' businesses as they work individually and collectively to achieve the calorie-reduction goal: "to increase and sustain consumer interest and access to a variety of beverage options, which in turn is designed to reduce the total amount of calories consumed from beverages."
The ABA most recently joined forces with the National Association of Convenience Stores to assess how they could work together as associations and facilitate discussions among their members, to help drive awareness and increase availability and purchases of zero- and reduced-sugar beverages, including varieties of water, in convenience stores across the country. This partnership—which is significant, given that nearly half of convenience-store customers state that their primary reason to go into a convenience store is to purchase a beverage—is moving forward in conjunction with both Healthier Generation and the Partnership for a Healthier America. Krispinsky believes together they "will help facilitate collaboration between the trade associations' members to support their commitments to helping Americans in their efforts to reduce sugar."
While these initiatives are only a component of Krispinsky's seemingly limitless legal responsibilities at the ABA, he says that the benefit they provide to public health makes him feel good about his role. "Personally," he says, "I think as long as I'm excited about the challenges that my practice presents and as long as I feel that I'm making a helpful difference through my work, that's progress toward where I want to go personally and professionally."
Photo by R.K. Matter
Sean Krispinsky's Key Drivers
The American Beverage Association's Sean Krispinsky has spent time both in law firms and in in-house roles, and he says three qualities have kept his legal skills sharp and his mind prepared for the next challenge in both arenas.
1) Curiosity: "Curiosity is what leads to wanting to research further and try to understand the various sides and perspectives that each issue has. No matter what side my client is on, it's critical to understand the other viewpoints in that arena, too."
2) Creativity: "I think that it's possible to go through legal practice without exercising much creativity, in that you are working in a profession that is so heavily based on precedent and utilizing precedent. Oftentimes, the biggest value a lawyer can potentially add to a case is to look at it from a creative new angle; to try to harmonize the various opinions, authority, and other precedent in an entirely new way."
3) Diligence: "Diligence might sound a little bit boring, but there is just no substitute for it. It's critical because there's nothing more unfortunate or frustrating than taking a position, moving forward, and then realizing that something had not been thoroughly researched."