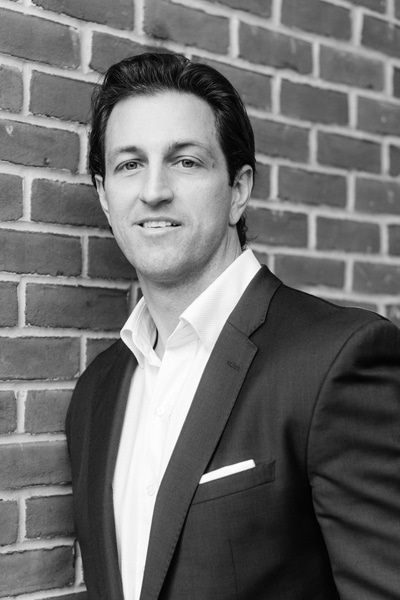 For Chris Liwski, the summer of 2017 will be remembered as the capstone to a multiyear internal initiative that resulted in both legal success and ethical recompense.
In August of that year, the pharmaceutical company Mylan agreed to pay $465 million to resolve claims made by rival Sanofi on behalf of the US Department of Justice (DOJ). The suit alleged that Mylan violated the False Claims Act by knowingly misclassifying the EpiPen as a generic drug rather than a brand name drug to avoid paying rebates owed primarily to Medicaid.
It was a major victory. The government will be redressed, and Sanofi, as the whistleblower in the case, will receive a share of the recovery under the False Claims Act. Liwski, a six-foot-seven former Olympic rower who is a senior litigator for Sanofi US's litigation and government investigations team, is the one who provided more than three years of legal research to federal investigators and spearheaded Sanofi's unconventional qui tam action in the United States District Court for the District of Massachusetts.
"It was the right thing to do," he says. "As an attorney, you're guided by the principle not only of what is legal but also what is right. What Mylan was suspected of doing was neither."
What Mylan was doing, according to a DOJ brief on the settlement, was ripping off taxpayer-funded Medicaid to "demand massive price increases in the private market while avoiding its corresponding rebate obligations to Medicaid." An analysis by the US Department of Health and Human Services' Office of Inspector General found the US government may have overpaid for EpiPens by as much as $1.27 billion between 2006 and 2016.
Epinephrine auto-injector drug devices, such as the EpiPen, can save lives; the devices contain epinephrine, the active ingredient used as a first-line treatment to relieve an anaphylactic reaction to allergies. Without immediate access to epinephrine following exposure, patients with severe allergic reactions to foods such as peanuts can go into cardiac arrest and die. Many states require epinephrine to be available in schools, and doctors recommend patients with severe allergies carry auto-injectors wherever they go.
But, in 2013, an internal brand team at Sanofi began to notice unusual market activity, and the team's questions were soon brought to Liwski's attention. Basically, Sanofi's newly launched Auvi-Q, a competing, innovative, epinephrine auto-injector device with voice-activated commands that also treats anaphylactic reactions and that was projected to do very well, was rapidly losing US market share even as the cost of EpiPens was skyrocketing—by roughly 400 percent between 2010 and 2016, raising the price of a pair of EpiPens to $600, according to the DOJ claim.
Something didn't smell right. The injection device had started strong and was continuing to gain traction in Canada, where Mylan's marketing tactics were not present. Liwski decided to go on the offensive and mobilized a team for an in-house investigation, which ultimately provided the DOJ the evidence it needed to take up the case. This laid the foundation for a separate antitrust complaint filed in April 2017 in the US District Court of New Jersey.
Sanofi's allegations in the mammoth 68-page antitrust filing are extraordinarily nuanced. But, taken together with the qui tam action, they are built on a simple premise. "We contended that Mylan's effort to purposefully block Auvi-Q on the commercial side, funded in part by the substantial rebates Mylan was not paying to Medicaid due to its misclassification as a generic drug, resulted in the largest insurance plans and pharmaceutical benefit managers either not covering Auvi-Q or placing Auvi-Q in unfavorable positions on drug formularies, leading to substantially limited patient access to Auvi-Q,"  Liwski says.
As a result of such anticompetitive behavior, Sanofi's filing states, Mylan illegally maintained a monopoly on an emergency allergy device it had publicly touted in a press release as "the number one prescribed epinephrine auto-injector for more than 20 years and constitut[ing] more than 99% of the epinephrine auto-injector market." The EpiPen, remember, was being classified by Mylan as a generic drug. The irony is not lost in Sanofi's scathing complaint.
The DOJ case and subsequent antitrust filing are interesting in their own right, but particularly so, Liwski contends, because they are striking examples of an offensive legal approach that is vital for effective in-house counsel in today's fiercely competitive environment. "We have to be almost chameleon-like in our client counseling and able to seamlessly interact with business concerns—pricing, contracting, and IT—and, most importantly, the clinically-oriented requirements of our clients in this industry," Liwski says.
The legal department of a large pharmaceutical company such as Sanofi, which has more than 100,000 employees, "functions best when we conduct ourselves as a core business component, conveying value to our clients and serving not only to assess risk but to proactively advise on strategic matters and help move the business forward," Liwski believes.
Some days,  that means getting a leg up on product liability and complex commercial matters by quickly removing cases to federal court before they turn into costly, drawn-out odysseys at the state level. A zealous plaintiff's attorney can file some 2,000 injury claims in a single product-liability case, a strategy that can bury an adversary in fact sheets and medical records in a quest to determine which claims may even have legitimacy. That's the kind of defensive money pit Liwski says he likes to avoid by pressing plaintiffs for hard evidence at the onset.
Other times, he says, gaining a competitive advantage simply involves carefully worded contracts, beefed up requests for proposals, or fixed-cap or project-based fee arrangements with outside counsel that can protect against the high costs of multiyear suits.
Yehudah Buchweitz, a litigation partner at Weil, Gotshal & Manges LLP, has had the opportunity to observe Liwski's proactive tactics himself. "Chris has demonstrated a bold, creative vision in fighting legal battles to enable his clients to promote successful, life-saving products," he says. Eric Hochstadt, an antitrust partner at Weil, Gotshal & Manages LLP, has worked with Chris for several years on the Auvi-Q/EpiPen matter and remarks that "Chris's relentless dedication and practical good sense makes him a unique, highly effective company counsel." Jon Strongman, a partner at Shook, Hardy & Bacon and vice-chair of the company's pharmaceutical and medical device litigation division, echoes these sentiments, saying, "Chris is a bold and creative thinker. He is willing to make hard decisions and stick with them. And on a personal level, he is a pleasure to work with."
For Sanofi's North American operations, Liwski also heads up e-discovery requests, which he says are increasingly important as a strategic lever, often requiring firms to serve up gigabytes upon terabytes of digital information. "E-discovery is a thorn in the side of a lot of companies," Liwski says. "So, when you find yourself on the other side of the V and are offensively moving against another company, you're obviously going to want some of that data. You know where it is, and you know how to ask for it. But, at the same time, you don't want to set bad precedent in asking for too much. It's a tricky balance."
New product launches also require strategic foresight and industry awareness. Being proactive as a litigator means advising core business groups on proper marketing, pricing, and labeling measures to obviate risk. Even before a product goes to market, Liwski says, he likes to compile a file of clinical records and a dossier of stakeholders and medical scientists ready to speak as witnesses to the rigor and safety initiatives involved in Sanofi's product development, should a future claim be made by a consumer or a rival company.
Liwski never won gold at the Olympics, but the two-time US Olympian and former World Champion clearly knows what it means to compete. At the Athens and Beijing Olympics, where he was an alternate for the men's coxed eight team both times, missing the opportunity to cross the finish line left a sting, but he channeled that restless energy into his legal career.
At the Beijing Olympics, Liwski made contact with a representative of sponsor Johnson & Johnson and landed his first job within their in-house legal department. This led him on a steady path to become a litigator at Drinker, Biddle & Reath, where he worked on False Claims Act litigation, off-label marketing, product-liability matters, and risk mediation before joining Sanofi. 
With a measure of restrained self-consciousness, he admits that his legal approach draws on his quick-pivoting, self-made lifestyle and the present-focused instincts he developed as an athlete. "In rowing, you need to be ready at the starting line, get off the blocks quickly, and with power," he says. "The same goes for litigation and counseling. You have to be decisive from the outset. If you're too focused on what's down the road, you'll miss the chance to excel in the moment."
There are risks, of course, to being quick on the draw as an in-house counsel. In filing the qui tam suit against Mylan, Liwski says, there were concerns as to how industry competitors would perceive such an offensive posture. But, even in such cases, he says, knowing he and his legal team were doing the right thing made the decision simple.
"Our industry is, unfortunately, too often the subject of criticism and mistrust," he says. "What we do is extremely important, empowering lives by providing life-saving medicines that are helping people live longer, happier, and healthier. It's not right when one industry peer, by virtue of their actions, is tarnishing that for the rest of us."
Photo by Monika de Myer
---
Expertise Spotlight
Weil, Gotshal & Manges LLP is proud to have been able to partner with Christopher Liwski and Sanofi over many years. The firm is recognized by clients, the media, and professional commentators as best in class, and its lawyers are known for the clarity, timeliness, and effectiveness of their counsel. As a result, the firm has become its clients' call of first resort for solutions to their toughest corporate, litigation, regulatory, and restructuring challenges.
 Weil's 350-lawyer litigation department includes practitioners in 15 offices in the United States and Europe, through which the firm provides sophisticated global clients with unparalleled service and legal advice in all major substantive areas of complex litigation and dispute resolution. Weil's multidisciplinary approach to litigation provides "one-stop" shopping that helps clients manage risk across jurisdictions and geographies, at every stage of the litigation process.
***
Shook, Hardy & Bacon:
"Chris has great depth of experience and is an excellent strategist, which makes him a great partner. I have the highest regard for his ability to navigate complex matters and lead in the face of challenges."
—Jon Strongman, Partner