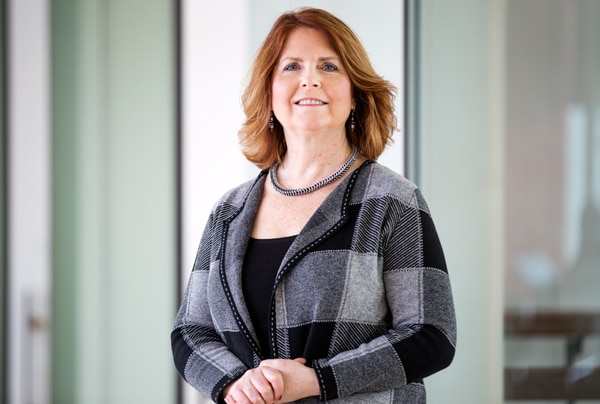 The proliferation of real estate websites and blogs over the past decade has changed the way people find real estate. Those searching for properties no longer have to visit a location in person to get a sense of what it would be like to live there, thanks, in part, to the photographs they find online. "There's a lot of imagery involved with the listing and sale of real estate in today's world," says Joan Pinaire, senior vice president of intellectual property law at Realogy Holdings Corp., a Fortune 500 company and the parent of such leading residential real estate brands as Better Homes and Gardens Real Estate, Century 21, Coldwell Banker, ERA, Sotheby's International Realty, and the Corcoran Group. "You can get a good sense of what you might like just by looking online."
But, while these photographs can be helpful for potential home buyers, they can pose problems for those in the real estate industry. Agents and employees who don't understand the rules around copyright can find themselves unintentionally misusing images, which can pose a financial risk for their companies. "It's not that people are doing these things with malintent," Pinaire says. "It's just an unawareness that exists in the general populace."
To reduce the risk of copyright claims against Realogy, Pinaire launched an education campaign to correct the misconception that any image on the internet is free to use. In addition to Realogy's eleven thousand employees, she seeks to spread this information to around fifty-one thousand independent contractors. To reach such a broad audience, she has built a multifaceted campaign. "Communication was the biggest challenge," she says. "It's not something you can do once and then walk away."
In 2016, Pinaire invited an outside counsel to give a presentation on copyright law, which she recorded and made available for all of Realogy's employees. In 2017, she gave a presentation of her own at Realogy's legal conference, in which she provided information on copyright law to the legal departments of all the company's business units, to ensure that in-house counsel could effectively advise their clients. "You want to make sure that you're taking the appropriate steps to ensure that proper rights are being obtained and that you're limiting any potential risk for a copyright claim against the company," Pinaire explains.
She also partnered with the legal department of one of Realogy's subsidiaries, NRT LLC, the US's largest residential real estate brokerage company. Together, they developed short informational pages about obtaining the proper rights for photographs, which they then shared with the brokerage's sales associates.
Now, Pinaire is creating an IP policy for Realogy and developing a handbook on copyright laws that can serve as a desk reference for the entire sales associate population across the company's franchise brands. The information is straightforward, but encouraging a cultural shift in the way people consider copyright issues is not easy. "I'm trying different media and forms of communication at different intervals," Pinaire says. "The more we talk about it, the more the message continues to be fresh in people's minds."
When it comes to using photographs online, according to Pinaire, the best policy is to go directly to the source. The same image often appears multiple times online—sometimes with a copyright mark and sometimes with the copyright removed—which can lead users to believe that it is not protected IP.
As technology has made it easier to manipulate and share photographs, it has also become easier for licensers to monitor how their IP is used. "Copyright owners, because of technology advancements on the internet, have been able to more closely track who is using their copyrighted photographs, and we were starting to receive notices from photographers—or rights managers that were representing photographers—that various agents were using those properties," Pinaire says.
After launching her education campaign and recommending that Realogy enter into agreements with rights-management companies to license all the photographs it uses, Pinaire watched the number of notices Realogy was receiving from rights-management groups begin to fall. This in turn lowered the financial risk for the company.
Pinaire has also seen a change in the way Realogy's employees and affiliates consider copyright law. "I think they're receptive to the information and trying to put proper practices in their day-to-day work," she says. "People want to ensure that the company is not stepping into anything that it shouldn't because of their actions."
After more than twenty years as an IP lawyer, Pinaire is used to navigating misunderstandings around copyright. Outside the office, she serves on the board of directors of the International Trademark Association, a global organization whose members support trademark and related IP issues, and she's a member of the Copyright Society of the USA, a group that fosters interest in and understanding of copyright law.
"It wasn't surprising to me that people were not aware that you just can't use whatever you find," she says. "Their response was expected because it is a common misconception." But, it is a misconception Pinaire is helping to change, one image at a time.