Neena Patil, vice president and associate general counsel for diabetes pharmaceutical company Novo Nordisk, was raised by two doctors, so she was primed for a position in healthcare from an early age.
"It is definitely something I reflect on, because it guided my career and focus in the healthcare industry," Patil says of her parents' impact on her career path. "It wasn't intentional; it was the impact of watching their approach and commitment to their patients and giving back to the community. There are lessons I learned from them that I use every day."
Since then, in her career, Patil has learned how to be an effective corporate leader, too—not just for legal issues but also as a business leader and advocate for professional development on behalf of employees at Nordisk and elsewhere.
"The healthcare industry has changed so much;  it is increasingly complex and is transforming rapidly," Patil says. "But, despite all the changes, the individual relationships are still critically important, whether it is a doctor with their patient or a corporate leader with their employees."
Here's a look at how she leads her people at Novo Nordisk by example as she and the company focus on the cause of diabetes awareness.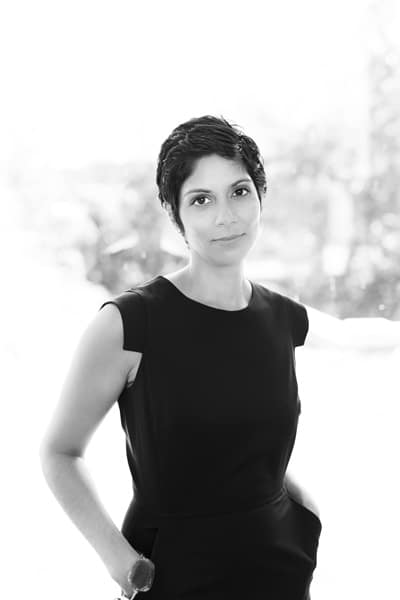 The Busy Life of a Leader
Patil held three other positions in the biotech and pharmaceutical industries, learning how to nurture employees along the way, before joining Novo Nordisk a decade ago. Today, she leads a department of nearly twenty-five lawyers and administrative staff. In addition to helping Novo Nordisk in its focus on the management of diabetes and other diseases, Patil is focused on developing her employees' business understanding and functional skills and preparing them for leadership and professional-development opportunities.
"Both our personal and organizational successes are based on relationships," Patil says. "Being with Novo Nordisk for a long time, I have really learned about the value of building strong relationships with a good network of colleagues. We are so much more likely to achieve strong outcomes and make better business decisions with strong collaboration."
To build her own external relationships and resources, Patil serves on several boards and committees, lending her expertise to the public good. She sits on the board of the Princeton Health System Foundation and is proud of the work that the foundation has done to meet the needs of the region, including those who are most vulnerable. Patil is also an active member of various professional organizations, including the International Pharmaceutical Privacy Consortium and Women in Novo Nordisk. In addition, Patil and her husband actively support the YMCA in Princeton, New Jersey—which is no surprise, given Patil's strong focus on health and wellness.
"My mission as a leader is to help my employees at Novo Nordisk become the best versions of themselves while at the same time providing tremendous value to the organization," Patil says. "There is no one model for high performance because everyone is unique, but the single goal is to make sure every person in our department feels empowered."
A Dedication to Defeat Diabetes
"The history of Novo Nordisk is special," Patil says. "It began with August and Marie Krogh, a husband and wife who were both physicians and impacted by diabetes. They were committed to bringing a treatment for diabetes back to their home in Denmark. It feels good to be a part of a company with such a clear goal of helping people." The empowerment Patil feels, being a part of an organization dedicated to fighting such a public disease, has made her feel like she has come full circle from her upbringing with her doctor parents.
"Every day you walk through the door at work, it gives you an immediate sense of purpose," Patil says. "So many people are impacted by diabetes, and there are so many stories employees have that drive their passion in the office."
Novo Nordisk makes sure its employees have contact with diabetes patients and tracks their successes and challenges with the disease, making their work more tangible and putting their efforts in context. Since the company's founding in Denmark more than ninety years ago, its primary goal has been to defeat diabetes, but it also fights other serious chronic conditions, including hemophilia, growth disorders, and obesity.
"Our ambition is to take the lead in each of these areas, driving change with an unfailing belief that it can be done," Patil says. "We are working locally and on the ground each day with our field employees, supporting the needs of our customers and their patients."
Ten years in with Novo Nordisk, Patil is excited about the future, and she has a continued focus on how she can better develop her staff. "I define success as a whole person, and lawyers need to be challenged, and you have to provide opportunities for growth," Patil says. "We have had a lot of great talent in this department and many who we have put in a position to succeed outside the legal function as well. As the company continues to grow and change, we remain focused on a culture of supporting each other while we keep up the good fight against diabetes."
Photos by Christine Littell Photography