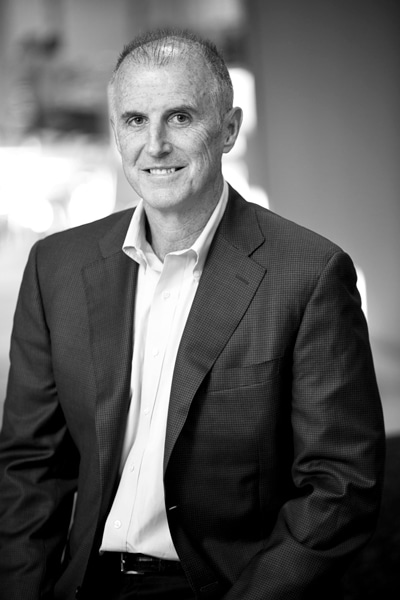 In 1995, Koch Industries' Corpus Christi, Texas, refinery discovered that an inaccurate quarterly report had been submitted to the Texas state environmental regulator. Employees disclosed the error, demonstrated efforts to bring the refinery back into compliance, and agreed to publicly report the details of an investigation into the incident. However, in 2000, a federal grand jury returned a ninety-seven-count indictment charging the company, a subsidiary, and four employees with violating federal air-pollution and hazardous-waste laws. The indictment was later reduced to seven counts, but it took the company six years to ultimately disprove the allegations while uncovering proof of evidence tampering along the way. The employees were eventually exonerated, but they were also required to waive their right to sue the government for malicious prosecution.
The experience prompted Charles Koch and his company's legal department to wonder: if a global company with vast resources at its disposal to defend itself faced this kind of ordeal, what was happening to ordinary citizens, small business owners, and destitute populations? It was the beginning of Koch's ongoing efforts to spur criminal justice reform.
"If you can afford a lawyer, you'll generally be OK," says Mark Holden, Koch Industries' general counsel. "But, overall, we see a system that treats the rich and guilty better than the poor and innocent. It traps poor people, who have the fewest resources, in the system."
Holden also points out that criminal justice has been overused to punish drug offenders and to remove "undesirables" from society rather than finding solutions to the underlying problems. That has resulted in one in three people in the United States having criminal records, which impacts their ability to find jobs and housing and to get various types of loans and licenses. Their children are impacted, too. Two-thirds of them have interactions with the juvenile justice system.
"We have to find better ways to address the problems and help those in the system so that they are less violent, less broken, more skilled, and better educated when they come out," Holden says. "We need less punishment and more redemption."
Jenny Kim, Koch Industries' deputy general counsel, agrees. "The general public thinks that once someone goes to prison, they're no longer a problem—but only five percent of inmates are sentenced to life," she says. "Part of working for reform is educating people on the realities of how poorly the current system works and on the inequalities in how its power is applied."
One of the problems with assessing the criminal justice system is the lack of national data related to policies and implementation. (Decisions about what data is collected and available is determined through various local jurisdictions.) Holden points out, for example, that mandatory minimum sentences that began in the 1980s were based not on facts and statistics but on fear and emotion. He says there is also no data indicating that these laws made the public safer.
To help address the lack of verifiable research, Koch and several partners have launched Safe Streets & Second Chances, an initiative to develop a national database to derive evidence-driven best practices to reduce recidivism. Pilot studies in Florida, Kentucky, Pennsylvania, and Texas are documenting available community services that can address factors—including accountability, education, job and economic opportunities, and lack of mentorship—that contribute to creating repeat offenders. The objective is to use project results to be able to intervene as soon as an individual is arrested and to create individualized reentry plans when offenders are released from incarceration.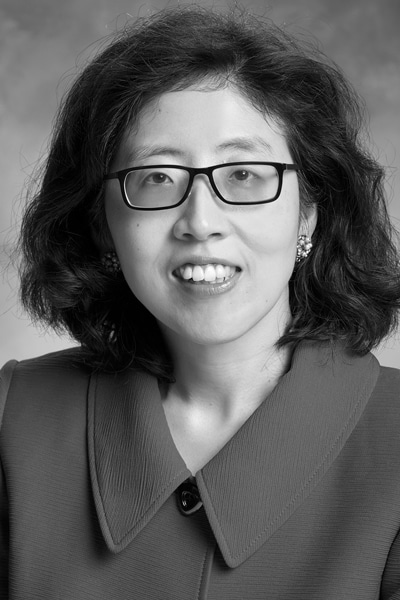 "Solutions are needed immediately when someone enters the system—and to help them successfully reenter society after time in prison," Kim says. "They need the safety nets that the rest of us often take for granted." She adds that under the current system, even law-enforcement officers, prosecutors, and other court officials aren't aware of what resources are available for housing, legal aid, and mental healthcare. "We have to change that," she says.
Both Holden and Kim's passion for reform is based on personal experience. Holden worked as a prison guard during his first two years of college and ended up overseeing people he had grown up with. He later worked in a factory that used work-release labor, people he characterizes as "good guys who made bad choices." Similarly, Kim grew up in New York City at the height of a crime wave and saw young men she knew going in and out of the Rikers Island detention facility. These experiences gave Holden and Kim very intimate views of the negative impact of incarceration.
Despite the problems with the existing system, though, Holden and Kim are both optimistic about the prospects for reform. Their efforts, along with those of the Charles Koch Institute and other lawyers in various Koch companies, are bringing together like-minded individuals and organizations, from the ACLU to the Heritage Foundation. In the spring of 2018, they saw the FIRST STEP Act—which mandates numerous improvements to the federal prison system—overwhelmingly pass in the US House of Representatives. More than thirty-five states have enacted sentencing reform, and the State of Texas has enacted reforms that have enabled the closing of eight prisons over the past ten years and saved $4 billion.
Kim says that a culture of grace and listening is needed for continued improvement over the long-term. "Ideally, we won't need an act of Congress to do better," Holden adds. "Just acts of conscience."
***
Hogan Lovells is a part of your team, helping solve your most complex legal issues. With more than 2,800 lawyers in more than forty-seven offices across more than twenty-four countries, we can help you be ready for opportunity, risk, or disruption. www.hoganlovells.com