T
hose who've tipped back a beer, a cocktail, or a glass of wine today likely have
Southern Glazer's Wine and Spirits
to thank for it. The company is the largest wine and spirits distributor in North America, shipping thousands of brands and millions of cases of product annually via operations in forty-five US states, Canada, and the Caribbean. To operate at such a scale, the company employs a
workforce
of more than twenty thousand, and it's Lauren Mutti's job to manage them from a legal standpoint—a task complicated by the fact that she's largely building her position from scratch.
Mutti came to Southern Glazer's after ten years in a role as occasional outside counsel for the company. The then general counsel of Glazer's Distributors, Alan Greenspan, was tapped to build the company's internal legal department in 2016, and he reached out to Mutti for help. She accepted, excited about the opportunity to influence the company's strategic direction. "As outside counsel, you're often triaging or fixing problems that have already happened, figuring out how to clean up after something," she says, "whereas if you're in-house, you have more of an ability to be closer to the business and prevent those problems from happening,"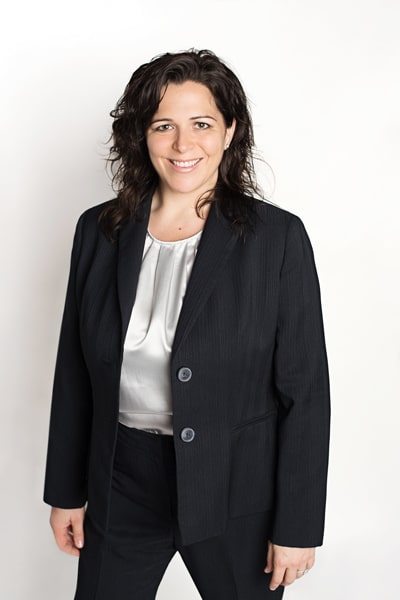 Today, as vice president, labor and employment counsel, Mutti is responsible for overseeing labor and employee relations, dispute resolution, and workplace harassment and discrimination issues—all of which can be serious challenges at a big enterprise. She and her team make the strategic innovations and adjustments necessary to prevent such concerns from emerging in the first place—and more broadly define the kind of company Southern Glazer's can be in the process.
For instance, during Hurricanes Harvey and Irma in 2017, the company took bold steps to help affected employees. "Legal worked in conjunction with HR and communications to put together a broad range of assistance programs for employees," Mutti says. "We offered interest-free loans, we paid extra overtime, we offered grants, we suspended attendance policies, and we ensured our employees had essentials like water and food. But, it's not only in our partnership on big projects like these hurricane responses; it's also in our everyday counseling about how we handle difficult situations with our people."
Despite its size, Southern Glazer's proudly remains a family-owned company, and corporate leadership tries to work those family-driven values into the company culture. Even the company's statement of values is an acrostic that spells out the word family. Mutti's part is to help protect and define those principles—chiefly, integrity and inclusiveness, found under the I—as they relate to Southern Glazer's team members.
A family-oriented, people-first approach, however, can sometimes mean looking beyond simply the correct legal answer: "On a base level, we advise on what we can and can't do legally. But the more interesting layer, I think, is: What should we do? And what kind of company do we want to have? And what steps can we take to move the company forward, both financially and for our people?" Mutti says. "That's a specific challenge for labor and employment in-house counsel because it's not just a question of what's legal or what's not."
Since her role touches people and their livelihoods (in addition to money and contracts), it demands a high degree of emotional intelligence. Mutti says that this has been key to her success, and she prioritizes its development among her team members. She helps them model charged personal interactions, invites them to observe challenging calls, and provides gentle guidance toward empathy and awareness.
In an in-house position, Mutti says, it's important to weigh legal risk and institutional values while maintaining awareness of personalities and relationships. That, according to her, is the emotional intelligence that leads to good counsel. "It takes sensitivity—being self-aware, being aware of how you're being perceived by all parties in the room, being aware of competing priorities between the others," she says. "That's critical. Ultimately, though, the business will make the decision on what steps to take. We're only as valuable as our credibility."
The ongoing challenge for Mutti and Greenspan has been to carve out space for a legal department that is viewed as having a strategic role in the business. Relationship building has been key; there's no substitute for face time, especially in such a large company. Over time, they've built up trust as a solutions-oriented element of the operation. Resilience, Mutti says, has been the greatest asset. "At first, some were skeptical about what we could offer, but we stayed true to our guiding principles," she says. "Provide good advice. Show you're a team player, and even the most difficult people eventually come around."
Looking ahead, Southern Glazer's is prioritizing expansion and evolution. The company is scaling up digital initiatives and tech solutions for salespeople and customers across the country. And, now that her department has a strong foundation of trust, Mutti is looking to expand it along with the company—all the while keeping those family values a priority. "We are moving forward and evolving to make sure that we meet the challenges of the twenty-first century," she says. "There's always going to be change, but we're going to make sure we treat our people right."
***
Constangy, Brooks, Smith & Prophete, LLP:
"Congratulations to Lauren for being an outstanding lawyer and leader in the profession!"
—Don Prophete, Partner