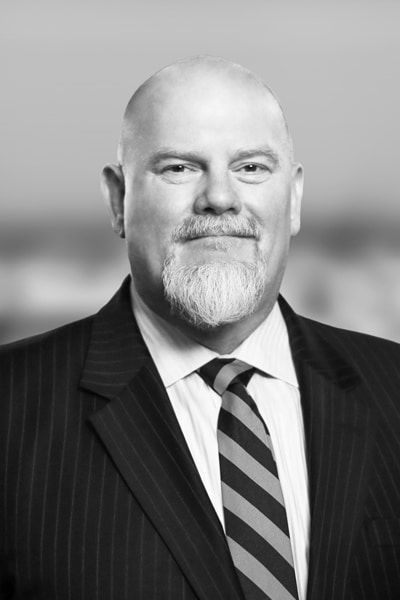 VOD, Hulu, Roku, Netflix, YouTube, Sling—the number of video platforms and technologies available today is dizzying. Even many of those in the broadcast  and video content industry have a tough time making sense of the explosion of options, says Joe Di Scipio, senior vice president of legal and Federal Communications Commission compliance at Fox Television Stations, LLC (Fox TV). Not him, though.
Di Scipio is responsible for making licensing deals with outlets that retransmit Fox TV programming (O&Os, in industry parlance; see the sidebar on the next page for more). But, whereas the parameters and standards of licensing agreements with broadcast and cable outlets have long been established, the rules of engagement for internet and mobile services are still being worked out. Di Scipio therefore maintains a deep understanding of newly developing platforms and the challenges they present, and he's become a key player among those who are setting the stage for how viewers will consume video in the next few decades.
Numerous financial, strategic, and legal issues have to be addressed when negotiating deals with alternative platforms. For example, how much should content owners receive for making their programming available for the mobile market? Should viewers be able to fast-forward through commercials when viewing shows on demand? How many ads should they see when binge-watching shows? Many of these issues are still unsettled.
"With traditional over-the-air broadcast and cable/satellite platforms, there are specific laws and statutory copyright rights that govern retransmission," Di Scipio says. Internet and mobile video is entirely different, though, with rights being granted on a direct license basis, and that has made for some unusual arrangements with overlapping interests. For example, Fox TV has broadcast agreements with the National Football League—with certain wireless rights—but the NFL has a separate deal with Verizon Wireless which gives it the exclusive right to transmit NFL games over its mobile network, giving Verizon Wireless subscribers the ability to watch the action on their mobile phones. How this deal will impact the sports broadcasting landscape, including the impact on viewership on traditional channels, remains to be seen.
Additionally, with technology enabling many more features on internet and mobile services than on traditional services, licensing agreements are becoming even more complex. "The contracts can be long and brutal to read," Di Scipio says.
One of the key issues when dealing with alternative platforms is copyright protection. Content providers, not surprisingly, want to ensure that their works cannot be illegally distributed. Content "fences" that prevent, say, users from emailing video to friends can therefore be incorporated into licensing agreements. Also, services such as Netflix or Hulu might have limits on how long they can offer a particular program.
There are three major areas of concern in every contract: how much content providers are paid, where content can be shown, and copyright protection. Standards are still emerging to address these issues, and many deals require legal teams to sift carefully through each clause. In some cases, on certain platforms where viewers are given choices about other programming they might want to watch, for example, the licensing agreement might need a provision stating that the platform owner will not suggest other content providers' shows while a Fox TV show is being streamed.
Content providers have to be somewhat flexible as new issues emerge, though, Di Scipio says, and it's not realistic for copyright holders to expect to win every battle. To some extent, it might not even be clear what constitutes a "win" because the impact of new developments on the viewing landscape can be uncertain. In such cases, "you want to make sure that you are treated as well as other content providers," Di Scipio says.
Di Scipio's team does most of the work on licensing agreements in-house, but it engages outside counsel occasionally. "It depends on how big the deal is," he says. High-value contracts, or ones that break new ground, are more likely to garner outside help.
It's only been about five years since Di Scipio began attending to the complexities of the internet and mobile video ecosystem. "The industry is starting to build consensus on what are the rights, costs, and types of protection that are appropriate," he says. But technology keeps advancing, prompting new business opportunities and legal concerns.
A new broadcast standard called ATSC 3.0, currently under development, is a case in point. According to a Society of Motion Picture & Television Engineers official, this standard will have as profound an impact on broadcasting as the introduction of color TV. It could reshape how viewers experience television. "It will allow much greater use of the broadcast spectrum, including data," Di Scipio says. "Nobody's figured out how to use it. There is no business plan."
In a few years, Di Scipio will likely grapple with this new TV standard—yet another emerging technology in a long line that stretches to the horizon. Through sharp focus and continued close collaboration with business executives, he and his team will continue to influence how people watch TV programming—on whatever devices they might choose.
Photo by Fox TV
Trade-Offs with T-Mobile
In 2016, the Federal Communications Commission (FCC) held an auction for parts of the broadcast spectrum that included broadcast channels. Fox TV was a seller in this auction, as wireless carriers lined up to acquire over-the-air bandwidth for the next generation of service: 5G.
T-Mobile purchased spectrum from the FCC that was held by a Fox Television Station O&O, and the mobile carrier approached Fox Television Stations to accelerate by a year the timetable for taking ownership of that slice of the spectrum. Joe Di Scipio and Fox TV's CFO spearheaded the deal. Here's a look at the key details:
Negotiating a price. "Something like this had never been done before, so it was tough to put a value on it," Di Scipio says. In the end, he believes both sides got what they wanted. Fox TV was compensated for the extra work to accelerate a spectrum move, and T-Mobile will be able to bring new services to market faster.
Agreeing on the timetable. For technical reasons, Fox TV has to move its transmitter from the Empire State Building to the new World Trade Center. The negotiating team had to get input from the local technical team to ensure that the ambitious timetable could be met.
Securing FCC permission. Both sides had to present a plan to the FCC so that the commission would grant permission to speed up the spectrum swap.
***
Paul Hastings LLP:
"Joe combines an expertise in broadcast television that is incredibly deep with a personal style that is utterly authentic.  I've sat across from Joe when he was in practice and next to him when he was in-house.  I always admire him – but it's much more fun to sit next to him than to be across from him!"
—Eric D. Greenberg, Partner, TMET Practice